At IBC 2021, MultiCAM was going to present the OpenDays installation to the public. The ideal example of an immersion studio in a reduced space, using LED panels.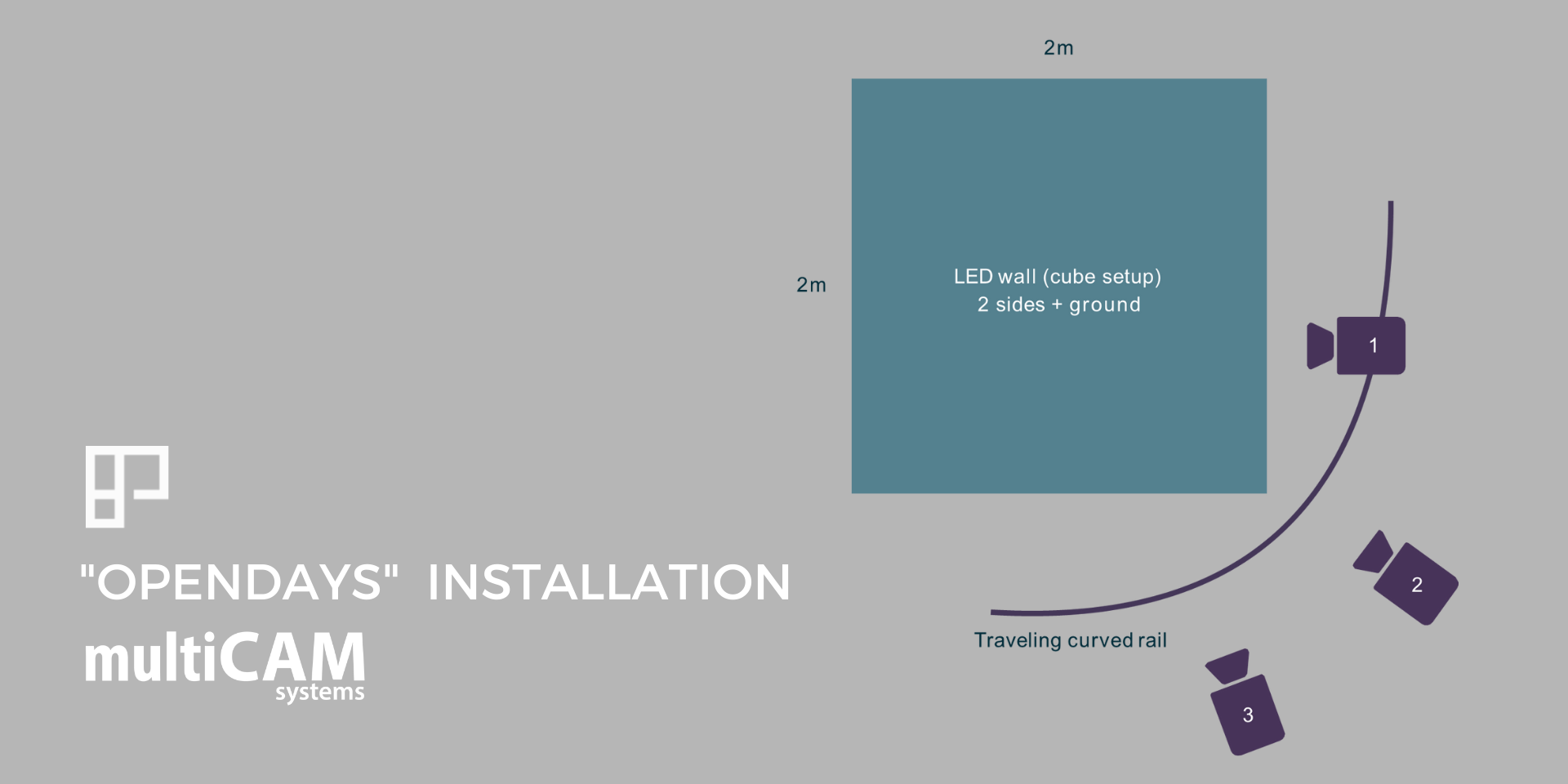 The "OpenDays" installation presented by multiCAM is a virtual studio created by projection on an LED wall. With a floor of 4 square meters, and 3 cameras including one on a dolly and another on a telescopic column, this installation is a good example of immersion with a minimum of space.
This installation has several advantages that set it apart from the market:
Easy to use
Minimal operators (2 are enough)
Flexibility to adapt
The lighting is natural and not polluted by a green screen. Finally, the talent can be seen in the space and can interact comfortably with the environment.
It consists of 3 MultiCAM products:
ENVIRONNEMENT MAPPED ON LED:BACKDROP

ROBOTIC SYSTEMS: SPIRIT Line

CENTRALIZED AND INTUITIVE CONTROL: PILOT
MultiCAM Backdrop
MultiCAM Backdrop makes your studio an interactive place. It uses your screens (LED Walls or TV Screens) to project an immersive environment. Tracking data (Free-D) provides all information Backdrop needs from cameras to adapt the angle of view and to make magic happen.
With multiCAM Backdrop, your show becomes an immersive experience with teleportation of the studio at the snap of a finger.
Key features:
Intuitive touchscreen remote control:

Fully customizable

Any property of the Unreal scene and assets can be exposed

Web interface compatible with smartphone, tablet, desktop
Multi-camera switching

Pilots external video switchers (Blackmagic, multiCAM, etc.) via API

Takes into account the frames delay for background switching

In-camera preview mode

BACKDROP can be controlled by external devices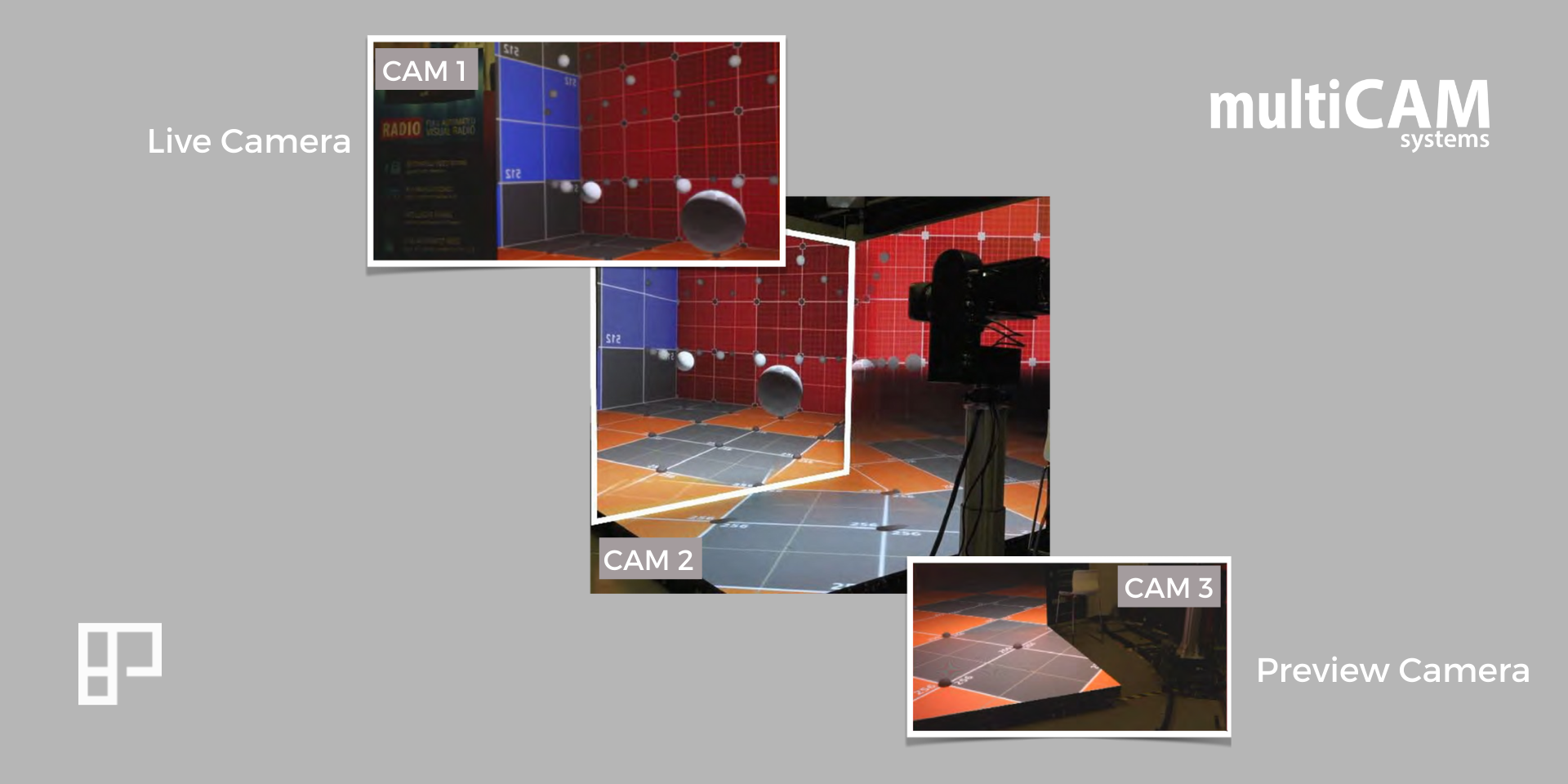 100% Unreal Engine

Engine not recoded, Backdrop application just compiled.

Easy integration of sets.

Real-time access to the stage actors properties via remote.

Constant evolution (4.26 integrated 24h after release).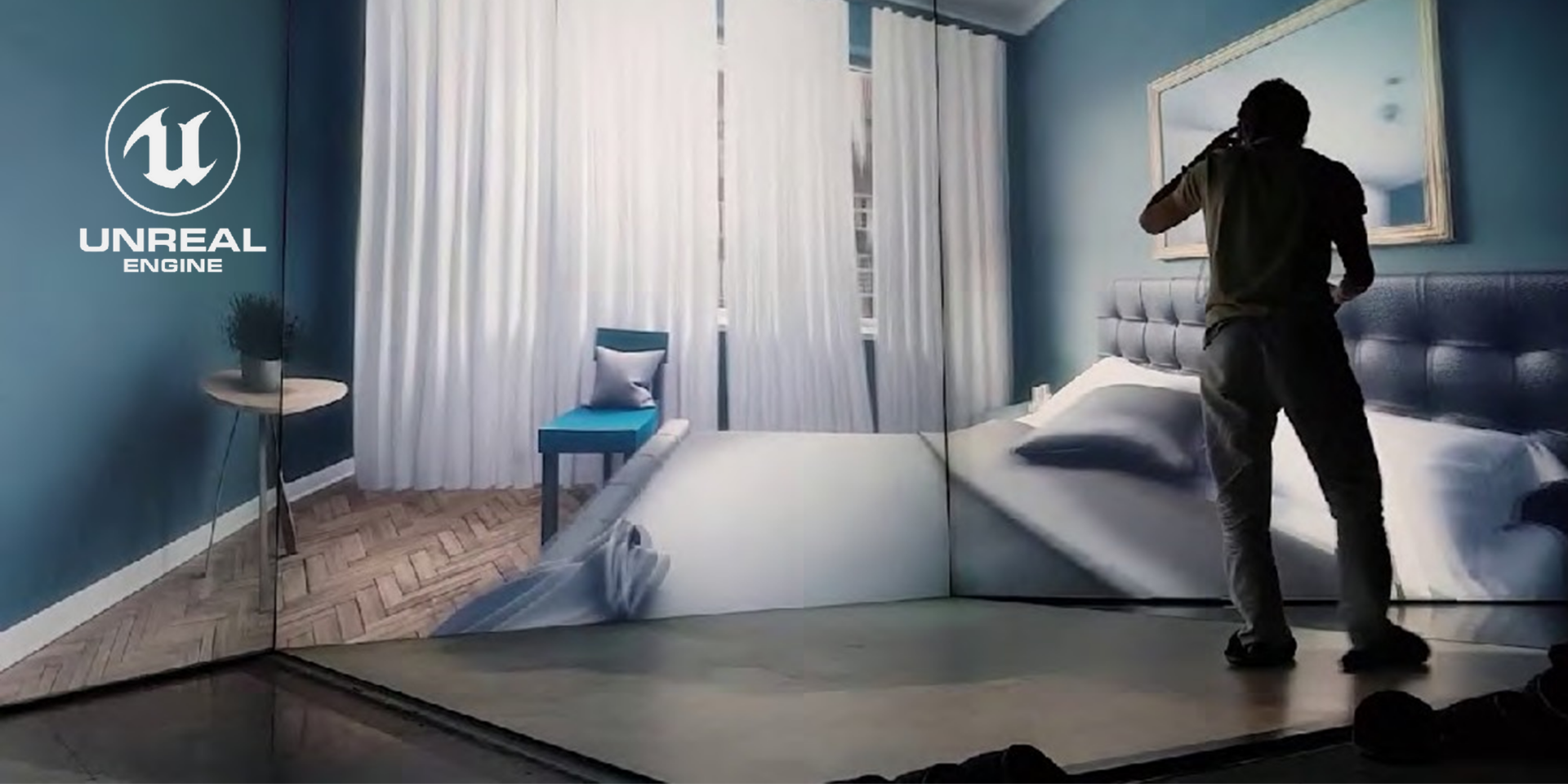 Interactive widgets and media


Import of media on drive (images and videos) and Control of animated interactive objects (e.g. virtual windows)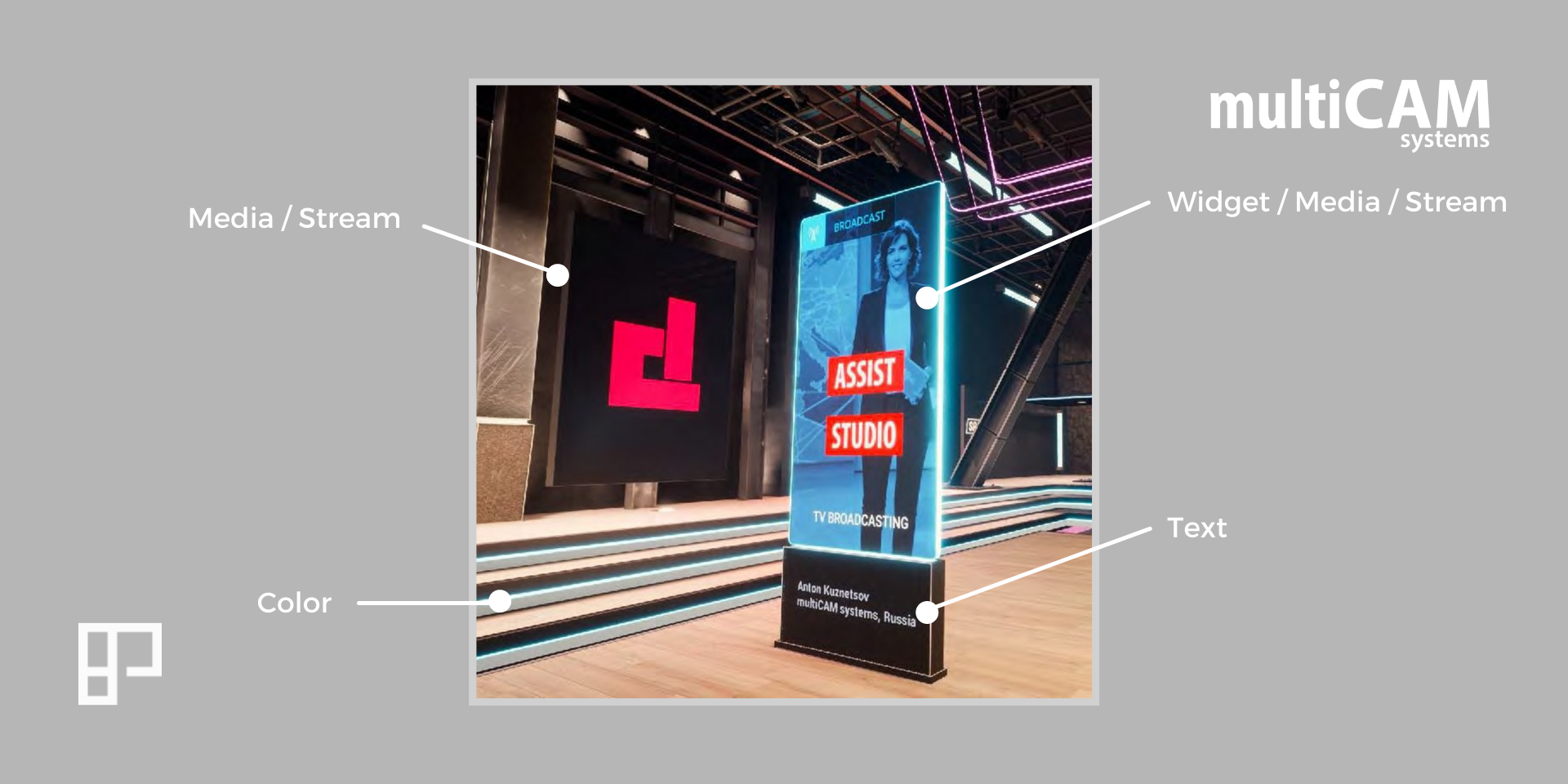 MultiCAM Pilot
MultiCAM Pilot is responsible for controlling all PTZ cameras and robotics movements.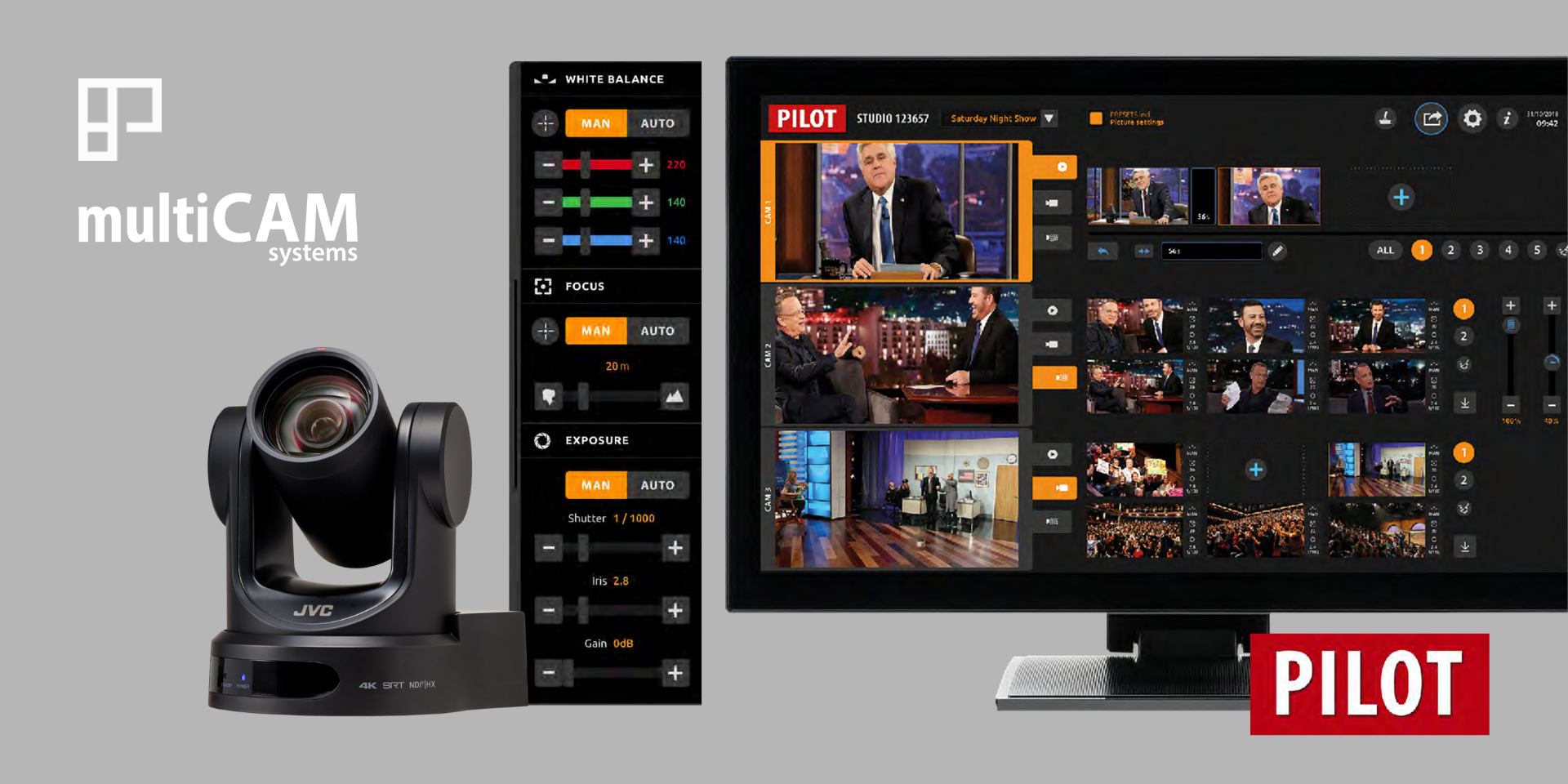 Key Features:
Compatible with all PTZ (JVC, Sony, Panasonic, Datavideo, etc.)
Recall of presets with transitions.
Programming of motion sequences.
Up to 5 cameras controlled at the same time by a single operator.
MultiCAM SPIRIT
MultiCAM SPIRIT Line is a complete range of robotic systems that offer maximum creativity for video productions. This line includes the SPIRIT Dolly, SPIRIT Head, SPIRIT Lift and SPIRIT Slide.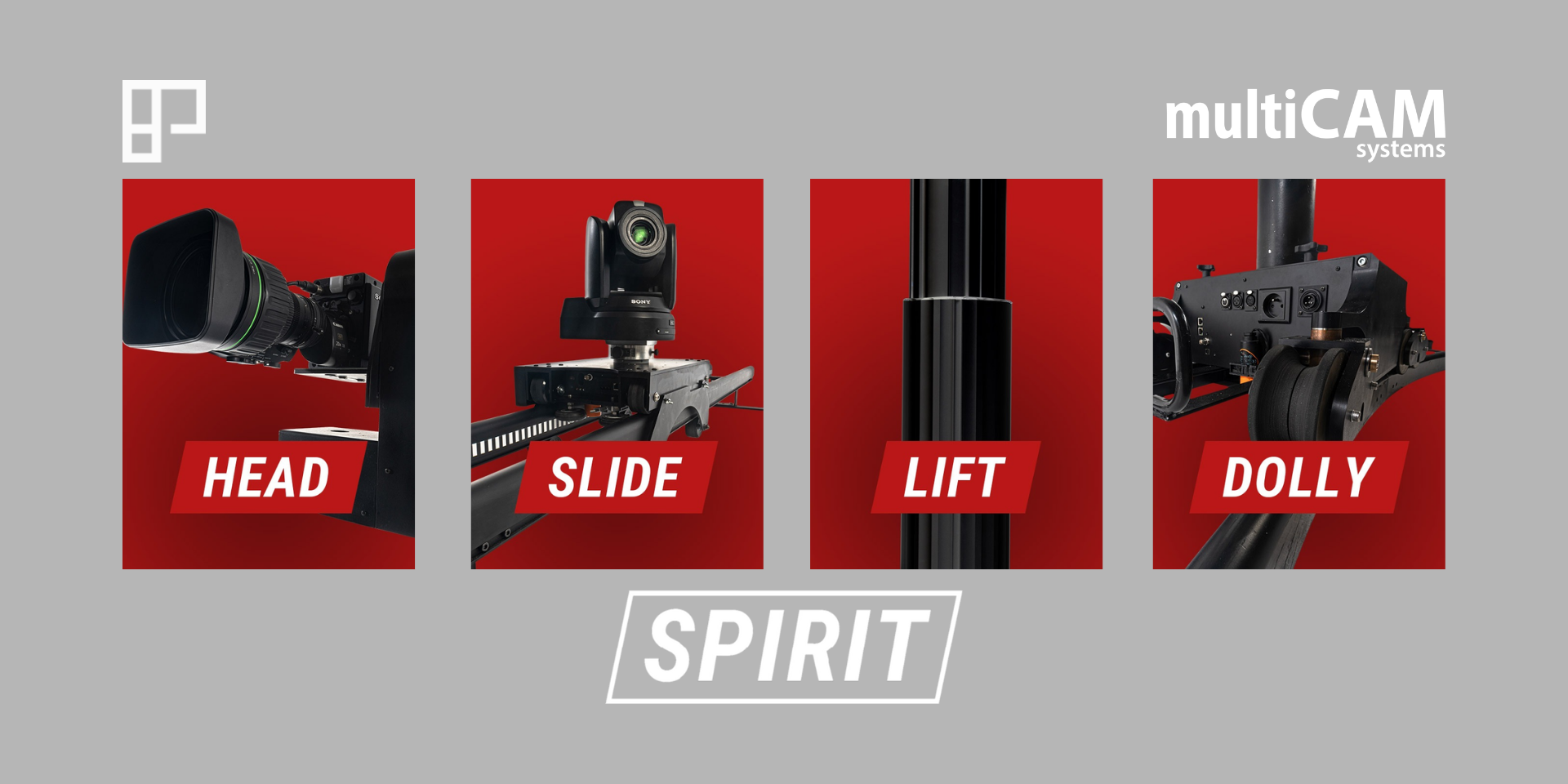 Key feautures:
IP Control.
Complete control panel.
Auto-tracking Free-D output.
For more information, get in touch with us!