The Streamstar X family evolves into the third generation!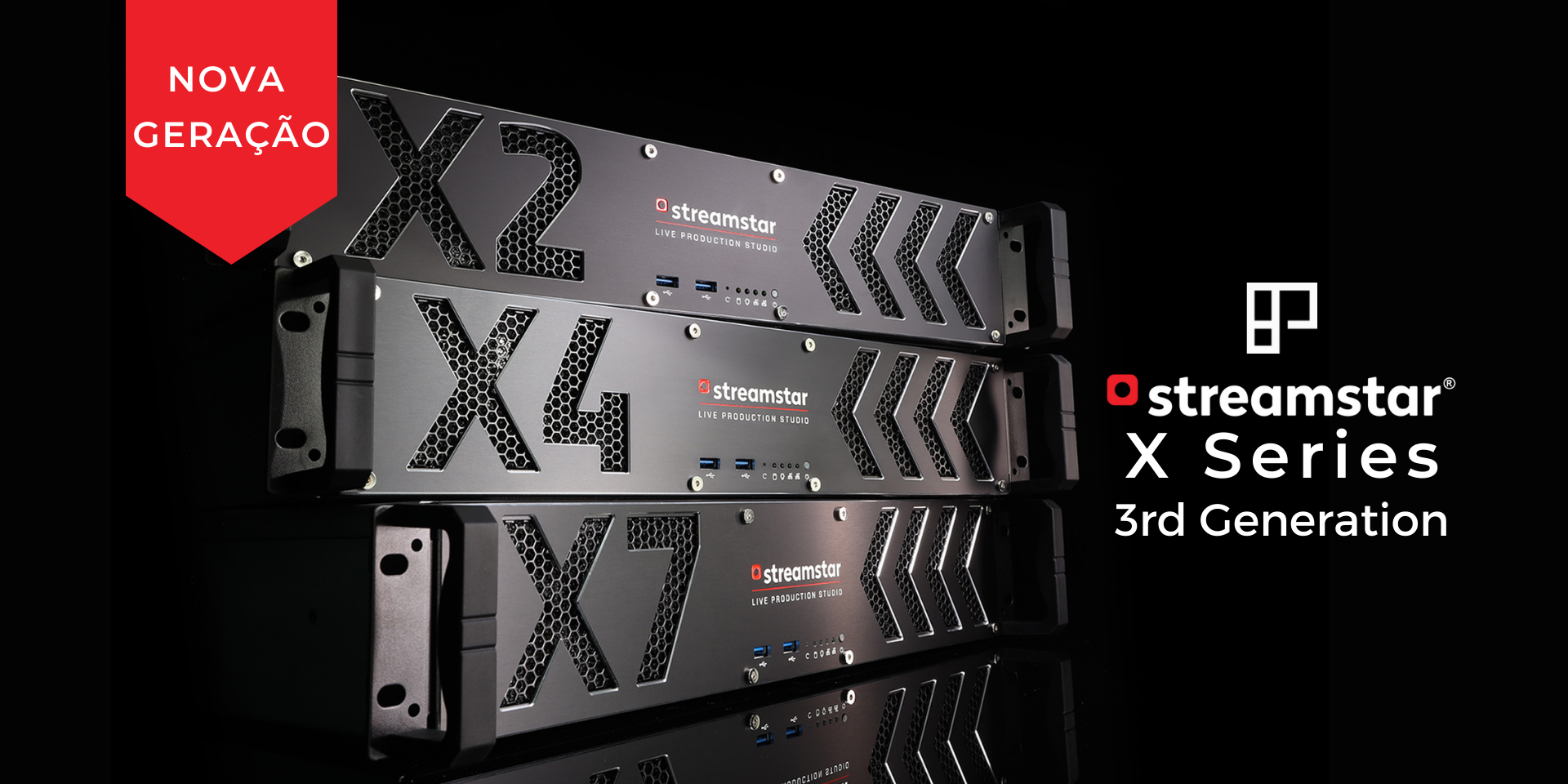 The new generation supports 1080p50 (3G), which was previously only available on the IPX model.
This solution now includes the "Scene Manager" functionality and a low-latency RTMP server, compatible with JVC cameras.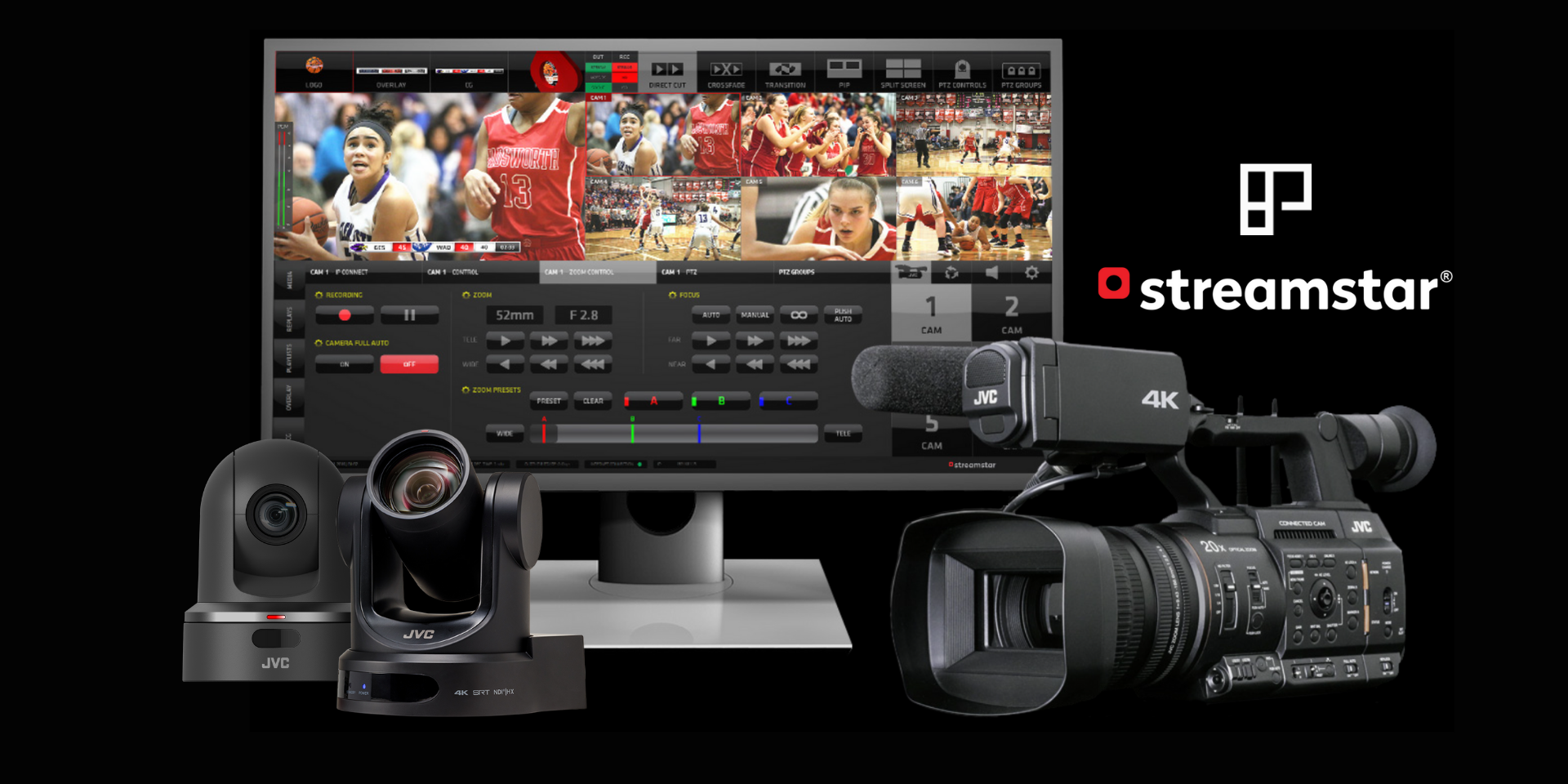 In addition, Streamstar has also launched a brand new website, completely revamped, which includes video tutorials! You can watch these videos HERE.
It is also worth noting that customers who have equipment from previous generations can upgrade to the new generation by taking back the old equipment! If this is your case, contact us for more information.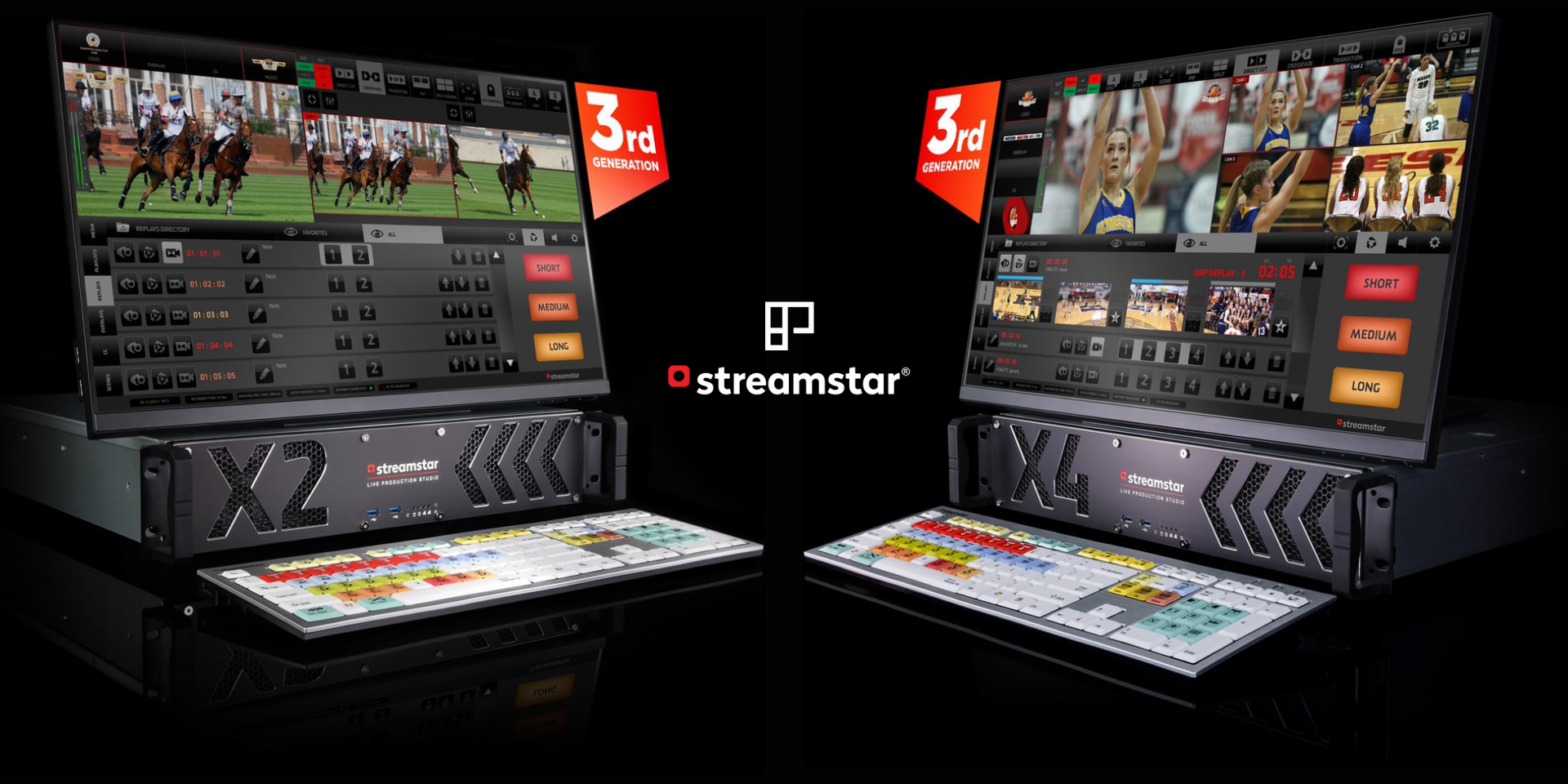 Streamstar X – A multi-signal solution for live, studio, and streaming production.
Ideal for sporting events, these models deliver professional broadcast-quality results, now up to 1080p (3G).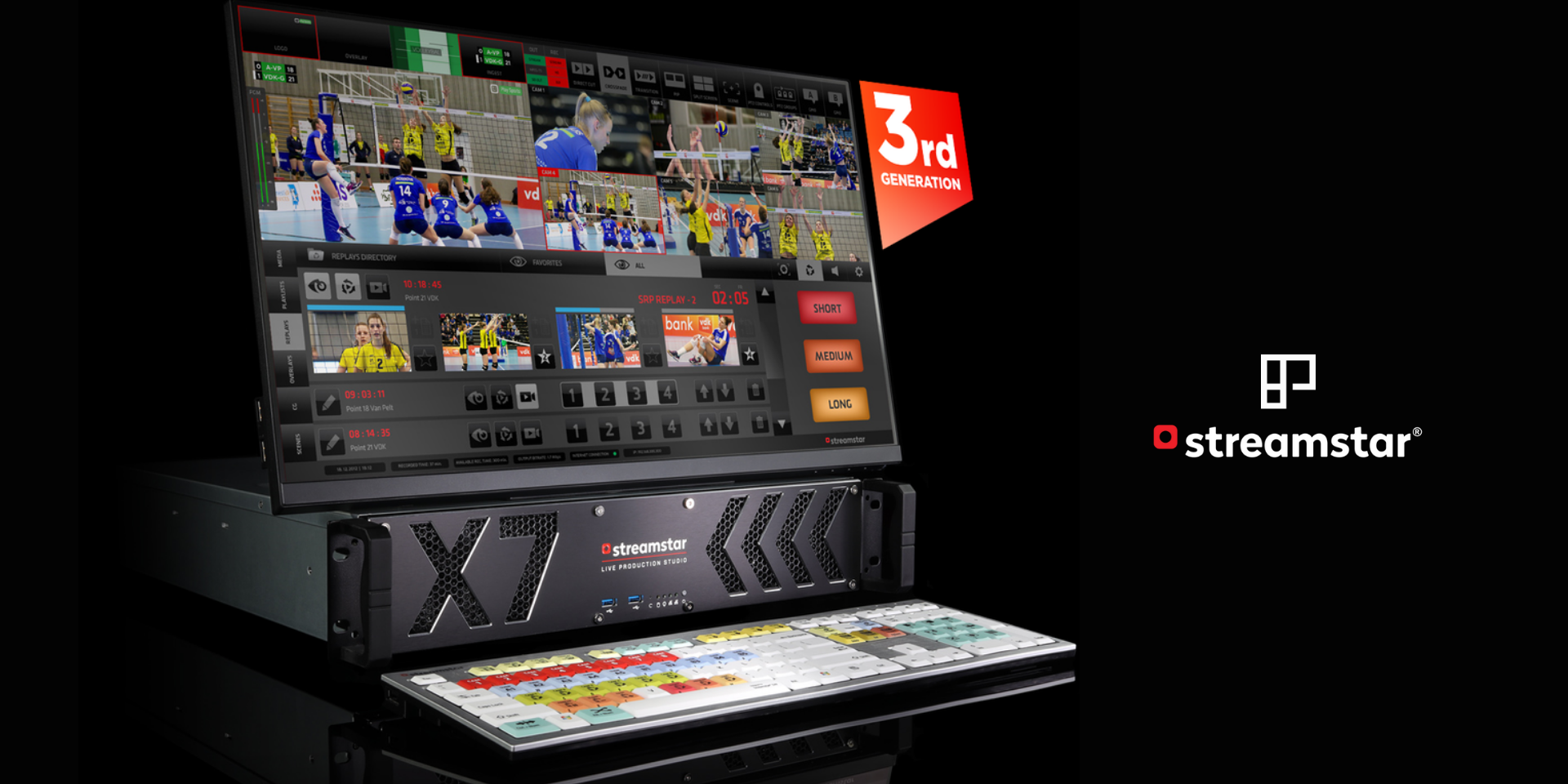 The Streamstar X product family consists of the X2, X4, and X7 models. These products have similar features to the NDX, with the added support for replay, recording, and added flexibility in terms of GFX ingestion.
A solution in a 2RU system that supports a number of inputs according to the chosen model and offers a full range of professional features, including replays and slow-motion on all channels, playlist creation, amazing graphics capability, a built-in character string, a media player and of course Streamstar's intuitive touchscreen interface.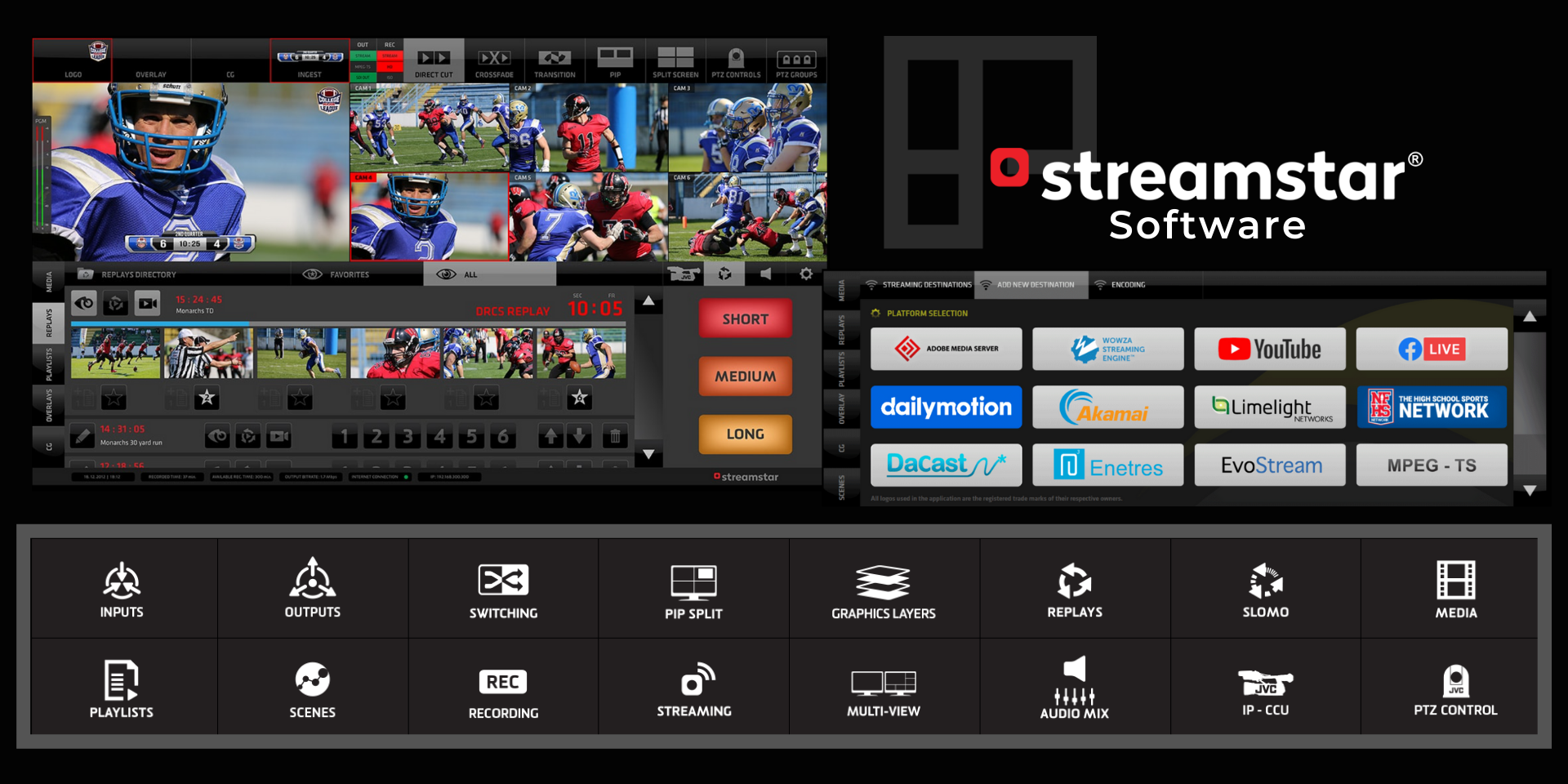 A grande diferença entre os modelos está na quantidade de canais disponíveis sendo que o X2 oferece 2 inputs, o X4, 4 inputs e por fim, o X7, que oferece 6 inputs. Relembramos que está disponível um input adicional via NDI ou HDMI em qualquer um destes modelos.
The big difference between the models is in the number of available channels, the X2 offers 2 inputs, the X4, 4 inputs, and finally, the X7, which offers 6 inputs. We remind you that one additional input is available via NDI or HDMI on any of these models.
This is an ideal solution to achieve professional results, a reliable and excellent solution.
See here how the Streamstar software works in detail!
For more information about Streamstar's products and solutions, get in touch with us!