As the leader in the Intercom solutions market in Portugal, with our excellent partner RTS, we want to let you know more about RTS' OMNEO technology.
About IP technology:
The latest generation of digital audio matrix RTS and panel products are based on OMNEO IP, exceptionally powerful technology, and advanced handling for media streaming and control of intercom systems.
An OMNEO network architecture fully supports Dante+OCA, ST 2110, AES67, AES70 as well as Audinate's Dante.
The simple operation provides users with interoperability to interact with other devices across the network.
As one of these RTS compatible systems is one of the previous versions, so they can integrate new products, so they can be integrated always, not the value of your initial investment.
RTS offers the widest array of arrays on the market: RVON (VoIP MADI and OMN) (2110, AES67, AES70), connecting via internet, fiber, and copper.
"With its OMNEO ability, I can use ODIN on any Dante network without having to add cards or build adapters. RTS has always been reliable." - John Steigerwald, Broadcast Management Group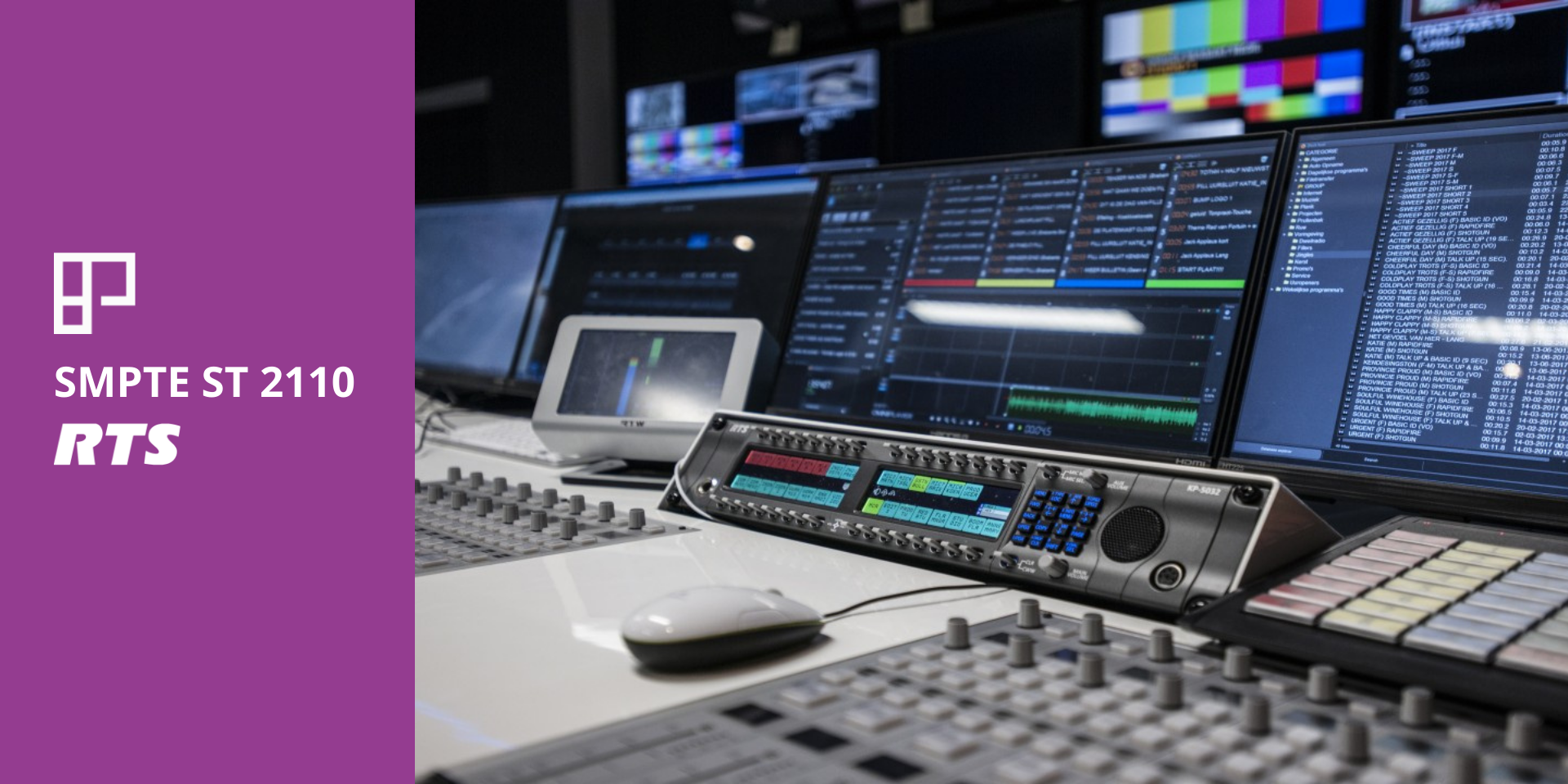 SMPTE ST 2110
The OMNEO media network architecture has full support for ST 2110, AES67, and Dante.
The SMPTE ST 2110 is a set of standards for the transport, synchronization, and description of elementary essence flows, such as video, audio, and data on IP networks that are managed at any speed greater than 1 GbE in real-time production, reproduction, and other professional media applications.
We provide you with the RTS Application Note on SMPTE ST 2110, for a complete and in-depth approach to this topic, highlighting how OMNEO technology fits into the standard. You can read the Application Note here or download it.
You can also watch this video about IP protocols and connections like SMPTE ST 2110, AES67, AES70, VOIP, G.711, G.729, G.722, Dante, 4W Analog, etc.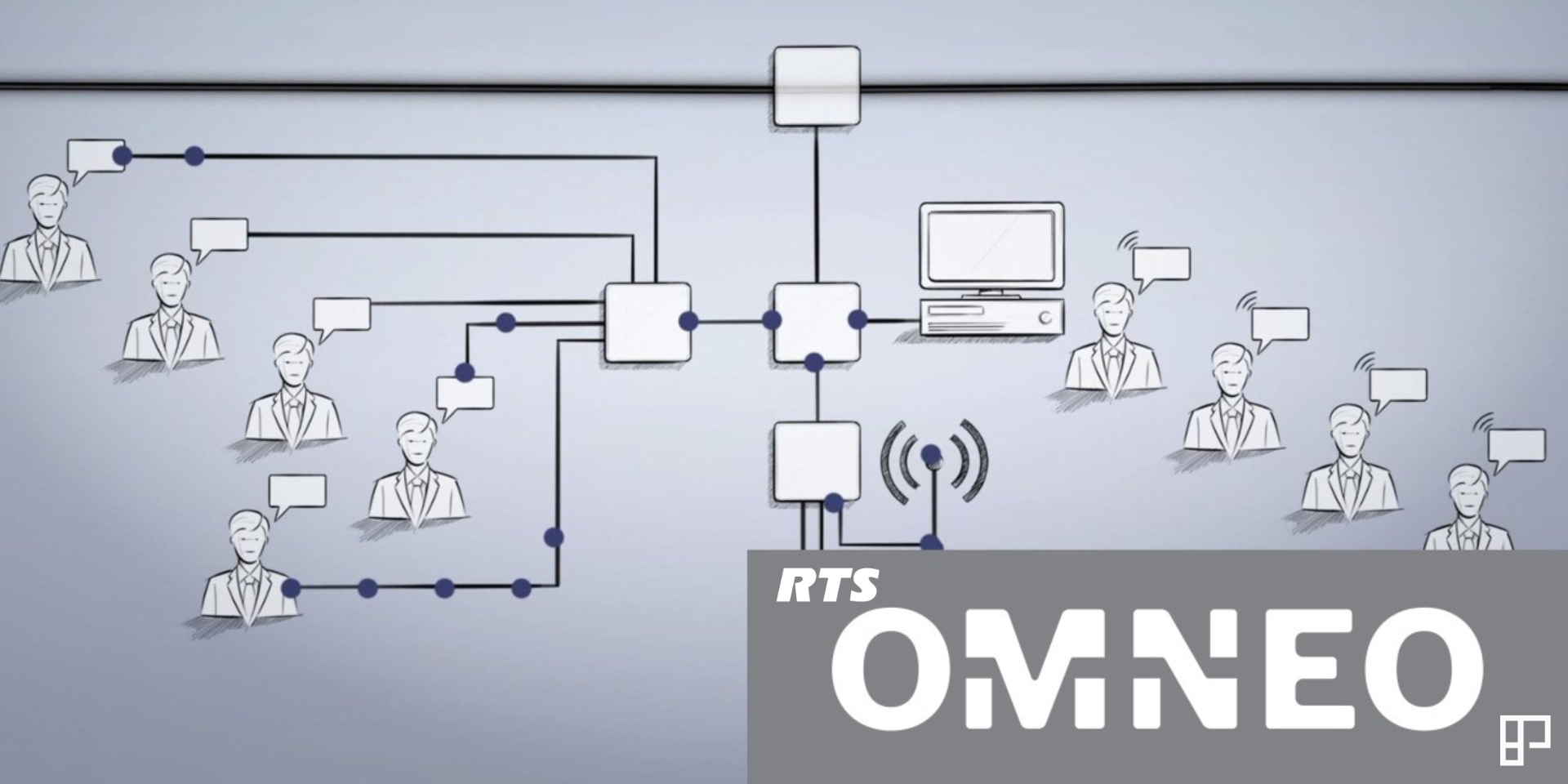 OMNEO
OMNEO é a solução que permite interligar equipamentos RTS (e não só!) que precisam de trocar informações como conteúdo de áudio ou controlar dispositivos.
Construído sobre várias tecnologias, incluindo IP e open public standards, o OMNEO suporta as tecnologias mais recentes, como o DANTE da Audinate. É uma solução de rede de media de nível profissional que oferece interoperabilidade, funcionalidades exclusivas para uma instalação mais fácil, melhor desempenho e maior escalabilidade do que qualquer outra oferta de IP no mercado.
Esta é uma solução em evolução constante para as mais diversas aplicações incluindo áudio profissional em produções, public announcing (PA), intercom e conferências.
Para conhecer um pouco melhor as funcionalidades todas disponíveis em sistemas OMNEO disponibilizamos-lhe a Application Note da RTS.
Pode ler a Application Note aqui ou fazer o download da mesma.
Assista também a este vídeo do nosso parceiro RTS sobre a tecnologia OMNEO