FUEL TV was launched in 2003 by FOX, and in 2007, the Portuguese company FLUID Youth Culture, S.A. reached an agreement with FOX to represent it in Portugal. In 2008 it makes its first launch in the EMEA region, with the Portuguese platform MEO, followed by, until 2014, launches in 40 other countries in the region.
In 2014, FLUID Youth Culture, SA, now called FUEL TV, SA acquired the channel from FOX and has since increased its presence to more than 100 countries worldwide, including China, where it was launched in February 2018 The canal reaches more than 200 million households.
Intinor
When FUEL TV, SA was looking for a solution to receive and send video signals from various partners, they started looking at Direkt Router, Intinor's "Swedish pocket knife", which would allow them to do a variety of different actions and functions, all from the same equipment. Initially the focus was on receiving contributions in HLS for the external live content that the channel needed to receive.
We spoke with Eduardo Ribeiro, head of technical operations for the channel
"We have a configuration with a Direkt Router in rack version from Intinor, a single unit that offers us enormous flexibility to receive and distribute video signals to and from different sources.
The excellent support provided by Intinor and Pantalha, together with the multiple functionalities and the reliability of the equipment, made the decision simple.
We can now receive live streams and ingest them into our Playout workflow with a very simple implementation.
This solution allows us to manage and send multiple IP streams to each of our feeds, whether EMEA, Latin America, Australia or Asia.
We use our Direkt to capture HLS streams mainly for live events broadcast around the world, which quickly became the main signal source for our live streams, allowing for a solid solution even for the most remote events without us having to. worry about satellite receipts ".
Since the installation of this equipment, FUEL TV, S.A. has increased and expanded the number of countries and operators to which it distributes its signal. One of the new customers is the operator Seven in Australia, which acquired the transmission of the channel, but which had very specific requirements on how the signal should be delivered. Once again, the Direkt Router proved to be the ideal tool for this new transmission and by RTP + FEC delivers the FUEL TV signal to Seven's AWS.
This delivery is made 24 hours a day, 7 days a week, and has been carried out without any problem, since the beginning of December 2019. It should be noted that the capture of HLS signals has not been left aside, so many times the reception and transmission of different signals is being carried out on the same machine, without the processing capacity of the unit exceeding 20%.
The Direkt Router from Intinor is really an extremely flexible, robust and quality tool - a true "Swedish Knife" from Broadcasting.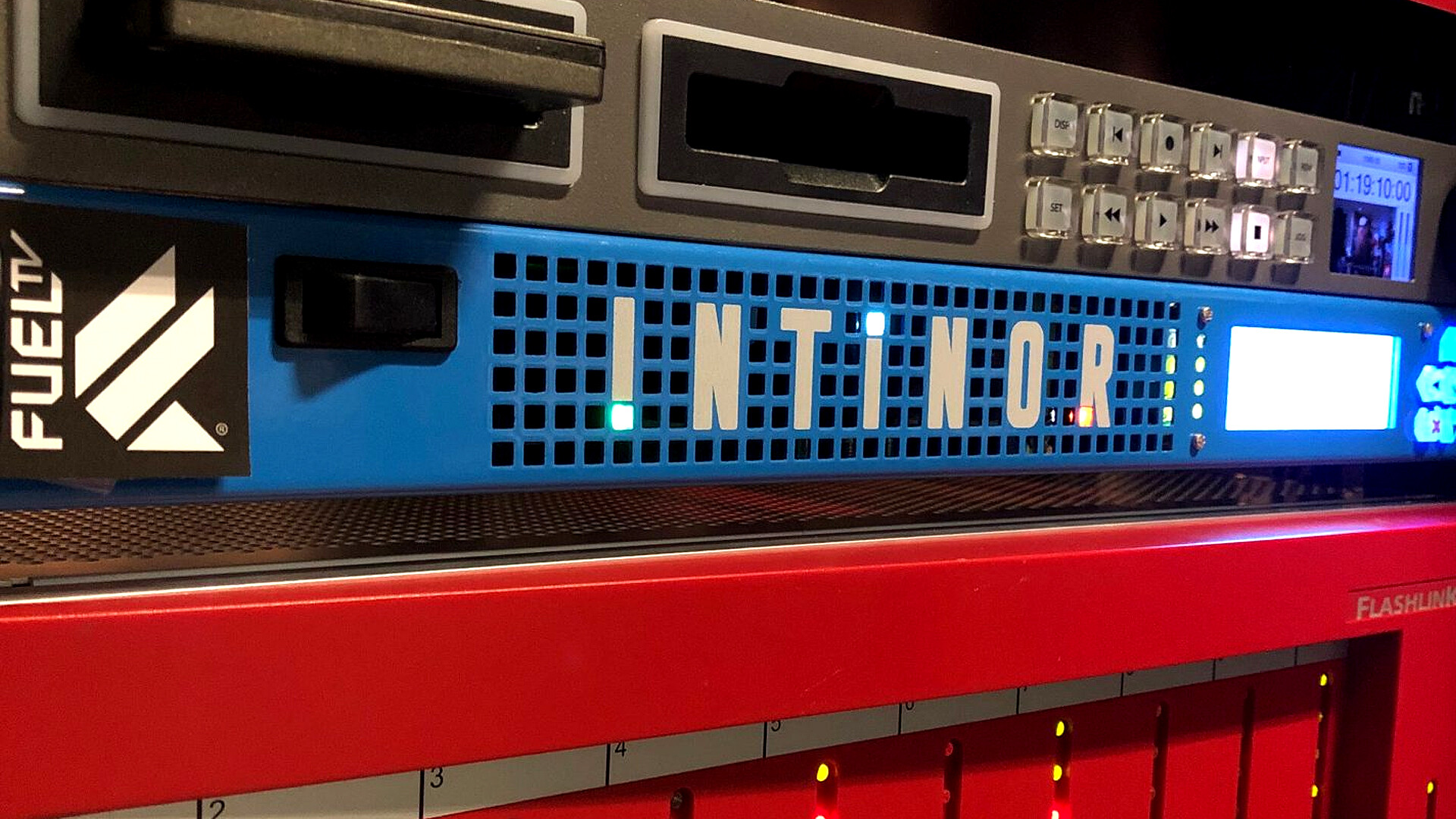 2018