IABM-member PBT EU (Playbox Technologies Europe) is delighted to confirm the adoption of a Profuz LAPIS system at Portugal's Jornal do Centro in collaboration with reseller partner Pantalha. Jornal do Centro selected Profuz LAPIS to centralise their business management processes across their organisation to help manage and control the management and centralisation of content, ensuring quality and file-format compliance towards playout and broadcast.
Profuz LAPIS is a global business process and information management platform designed to create scalable customised modules that adapt to every type of complex business structure. It effectively connects all the dots that a business interacts with including multiple-companies, outsourcing, partners, suppliers and customers, while constantly adapting to the needs of the organisation.

Profuz LAPIS' remote capability has revealed itself as an extraordinary tool in these extraordinary times. A great example of how LAPIS is helping the team in the current global crisis is the fact that they can access the system remotely from home. Keeping the number of people working in the office to a minimum is a priority for many firms at the moment. LAPIS has made things easier for the teams as it has enabled the majority of users to work remotely and safely from home, without having to configure any VPN or dedicated line to their Servers. The LAPIS solution provides journalists with access to all their content at all times from anywhere in the world, without having to be confined to the office.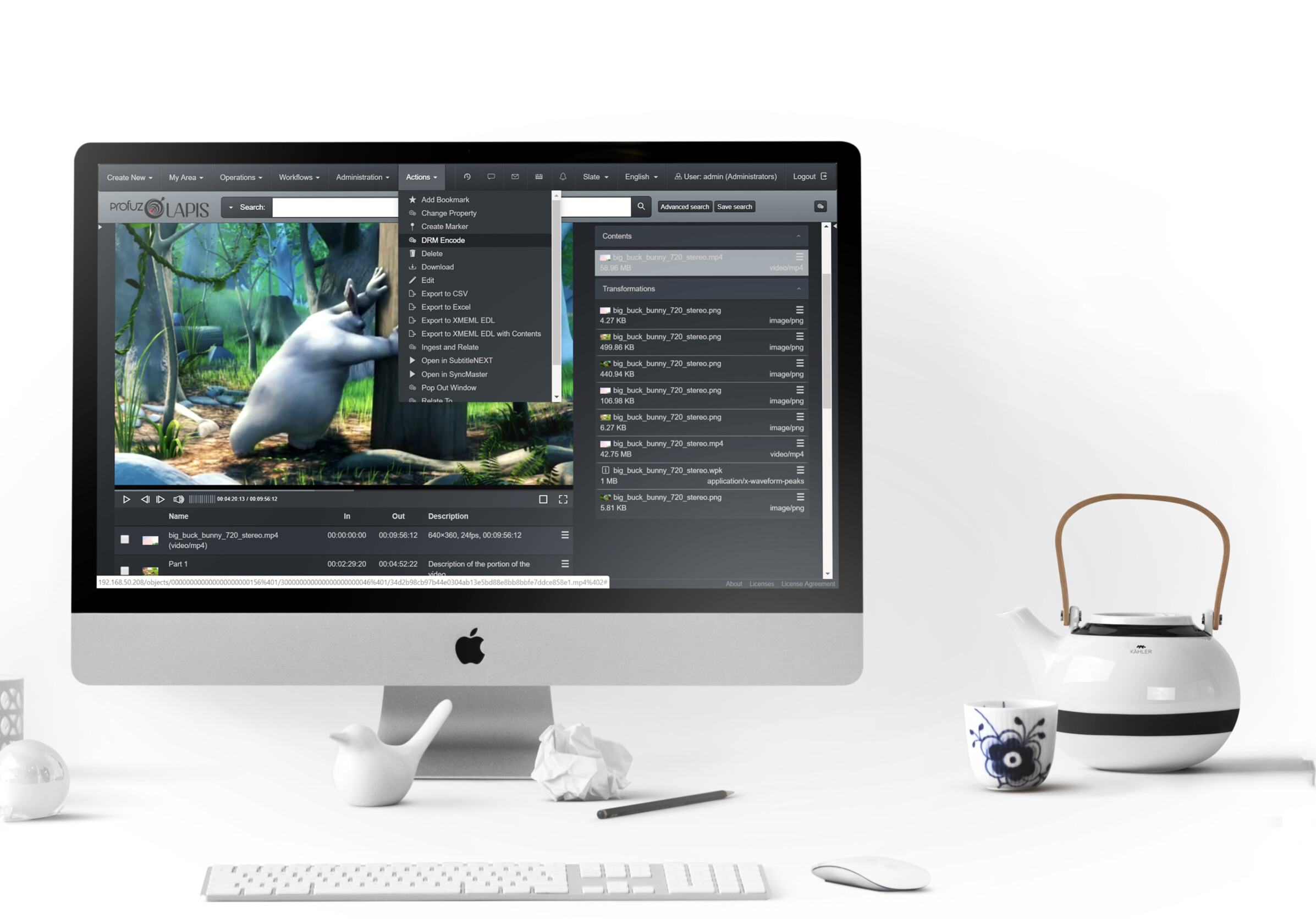 As with the majority of newspapers in the digital era, Jornal do Centro has had to adapt and expand in innovative ways to manage the ever-growing need for digital content that can reach mass audiences digitally. In addition to the print version of their newspaper, Jornal do Centro has also created a dedicated online website and their own Web TV for which content is produced and managed. The combination of all these various publication platforms called for an efficient centralised management system, whereby several different departments could work together and converge all content to a central place. Items that can be centralised with ease using LAPIS include videos, images, newspaper pages, photoshop edits, voice-over audios and much more.

The efficiency of LAPIS is already helping the teams their news. When the journalism teams at Jornal do Centro create a news piece for their newspaper for example, their online editors can then use the very same content for the web-version equivalent of that exact news piece. By having shared access to the same content, which is all centralised, they are able to keep their editorial line exactly the same, regardless of the final medium of where it will eventually be published.

Back in 2019, when Jornal do Centro was in the process of exploring several different technologies, PBT EU's reseller partner Pantalha presented the Profuz LAPIS solution. The initial installation of the system took place on-location with the support of both Profuz Digital's LAPIS and Pantalha's technicians, and went very well and smoothly, followed shortly by the relevant training.

Currently, both Pantalha and the Profuz LAPIS' teams are helping to configure the system to new requirements that naturally appear as soon as users actually start operating the system. Jornal do Centro will be using all the capabilities to their full capacity that the system delivers within the next few months, and the team is very happy with the advantages that LAPIS is presently delivering.

Solutions Architect and Support Engineer, Pedro Jervis at Pantalha confirmed, "After some back and forth with information being discussed and shared, Jornal do Centro decided to go with the Profuz LAPIS solution for several reasons. Firstly, the user-friendly interface and user permissions features in LAPIS, along with its CRM functionality appealed to the team. Secondly, they were also impressed with the Profuz LAPIS' team's openness to develop further specific functionalities uniquely for each customer. Thirdly, they also felt it was a real advantage to have Pantalha's support team at their disposal. They had many other reasons why they loved the system, and overall, the quality of the system, combined with its exceptional value for money was a plus point. All these factors together truly won them over."

Profuz Digital's CTO, Kamen Ferdinandov notes, "Jornal do Centro provides an extremely valuable service and we are proud that our product Profuz LAPIS can play an integral role in helping them attain their goals, especially in this current crisis and with its remote accessibility. As a team that places our customers as first priority, we deeply value the relationship we have with our reseller partner Pantalha and their customer Jornal do Centro who are well placed in the region to support their playout development in the region."

"As one of the top resellers of technology solutions for the Portuguese broadcast industry, Pantalha is a strong partner in the region," adds CEO of PBT EU Ivanka Vassileva. "With a focus on solutions that help customers attain their goals, Pantalha provides a strong local presence and market expertise for our solutions and we are delighted to see Jornal do Centro using and enjoying the benefits that Profuz LAPIS brings to an organisation of its size and scope."