After a few years apart, Pantalha now begins distribution for this prestigious canadian manufactor within the Portuguese market.
"We're very pleased to become a part of the Ross family once again, and are confident we will give a valuable contribution for Ross to grow their presence in Portugal to the level seen in other european countries", said Bonifácio Ribeiro, Pantalha's CEO.
Ross' solutions range from acquisition to the infrastructure solutions, media management and "cloud" services, which are of the highest quality and fit the needs of our market, without any doubt", Pantalha's Director added. In addition to the well-known video mixers and robotic cameras, Ross has an impressive offer in the realms of graphic production, as proven by their CG graphics systems and their virtual/AR studios which can be applied in different ways.
At this level, not long ago, we equiped Europalco (a leading company for event production) with several Voyager engines, which will allow them to organize hybrid events, in a time such as this. Soon we will share a detailed "case study" for this instalation. Today we share the press-release from Ross where they point out this particular case with Europalco.
Ross Video Press-Release
Ottawa, Canada, September 24 2020
One of the major features of this pandemic has been the blanket cancellation of live events. From trade shows and conferences to live sports, music and theater, event organizers have been forced to change their business models and find new ways of getting their content to audiences during international lockdowns. For Europalco, a Portuguese company specializing in corporate events, the national lockdown had a dramatic effect on business. "At the start of 2020 we had a very busy calendar of events booked, and our 136 employees were all looking forward to our most successful year ever," notes CEO Pedro Magalhães. "When the government announced the lockdown and banned public gatherings, our revenue just evaporated into the air."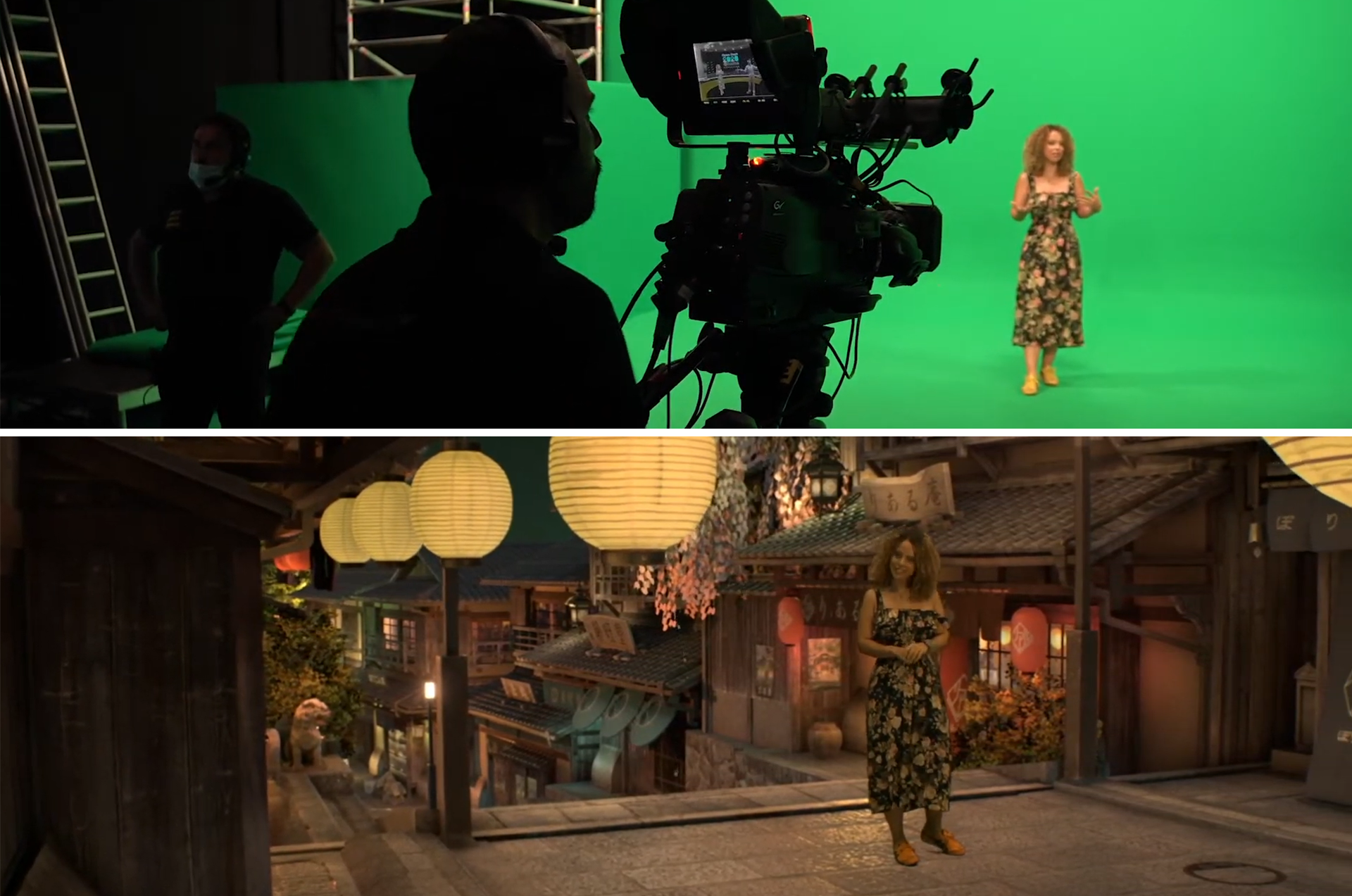 While some business owners might have 'boarded up the windows' and waited for the storm to pass, Europalco decided to invest. "We already have studios in Sintra, Portugal, and we've used these for video production, but we had a feeling that we'd need more," notes Magalhães. "Some quick online research into virtual studios led us to Pantalha (one of Ross Video's first partners in Portugal who has recently made a welcome return to the Ross family), and they suggested a virtual studio solution based around Ross Video's XPression graphics platform and Voyager graphics rendering solution."
Voyager is based in the Unreal gaming engine from Epic and sets a new standard in hyper-realistic graphics for virtual studio and augmented reality applications. "There is no doubt that our system has taken a bit of getting used to," comments Nelio Lima, Europalco's Head of Video, "but we've had excellent support from the friendly team at Ross and we're really getting to grips with it. We've actually taken two Voyager units because we want to take a portable green screen set up to clients' offices or facilities so we can bring the show to them, rather than making them come to us. With a handful of successful customer events already under our belt, and several more already booked, we're really turning the business around, and that's great to see."
Benoit Rousseil, Ross Regional Sales Director for Southern Europe, applauds Europalco's foresight during this difficult period. "Challenging situations call for innovative thinking. While it can be tempting to just sit and wait for normality to return, many companies have realized that they have to communicate even more effectively with their internal and external audiences, and have sought help from experts like Europalco who have the tools and the know-how. Europalco, in turn, are proving that you can still deliver high-quality, visually exciting content to your audiences without the need for a big conference venues and auditoriums. We're extremely pleased they chose Ross as a technology partner, and it's great to see their business thriving as a result."