Last April we announced the opening of our LED unit and today we are happy to say that this new division is growing to an extent which led us to increase the size of our team, in order to be ready to responde to any of our clients' needs, be it a simple LED wall install or anything in the world of any parallel services and products. The technology and versatility of the LED solutions has revolutionized the way reality interacts with digital, be it in cultural venues, sport events, production studios, etc.
The LED market continues to grow consistently and with a positive curve, with several consulting companies running studies and market analysis that indicate a continuous growth all the way until 2027.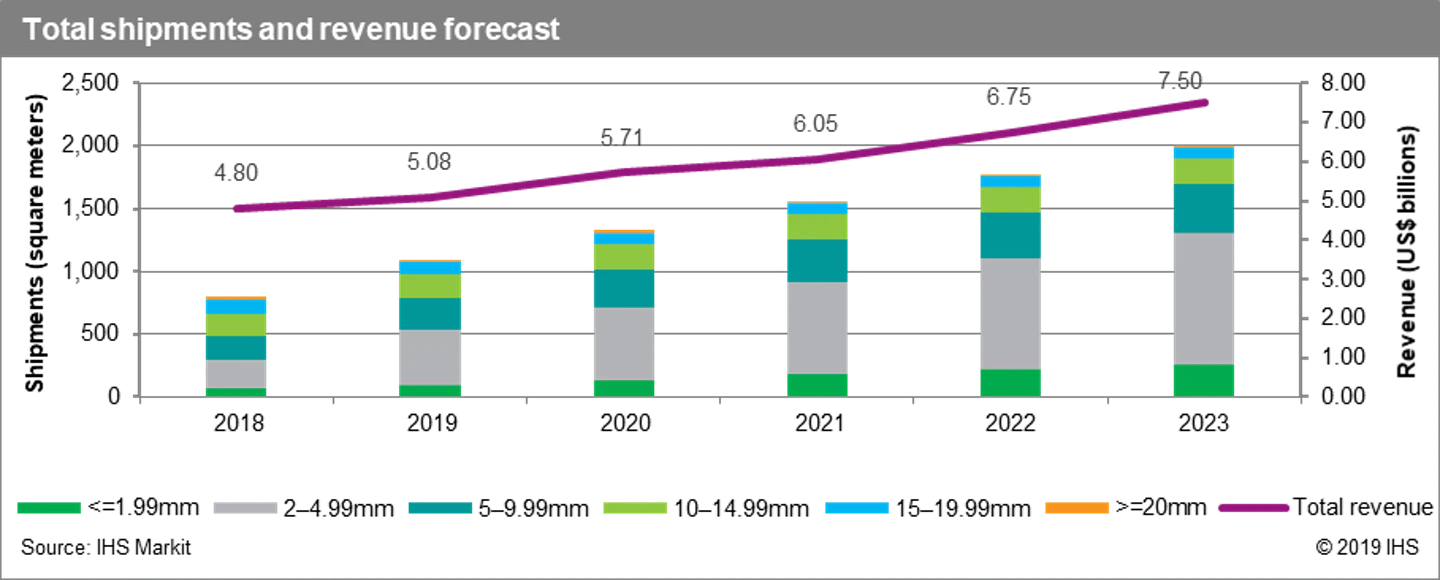 In the near future, the market will be communicating with the public in a more interactive and customized way, with information being presented less in a stationary form to become more dynamic, allowing for it to be updated more often and faster.
Today, with the evolution in tech, LED displays can be used in plain daylight, without it affecting the viewing quality for content being displayed, with the possibility of automatic calibration, enabling the intensity levels between day and night.
The technology also jumped towards the "narrow pixel pitch" screens, which reflects in higher-resolution screens, with a larger quantity of LEDs per size area, and we can see them being used more and more for broadcast, live shows, corporate messaging, luxury stores, control centres and other locations where the high definition feature is clearly more important.
Currently the LED technology is already a featured in cinemas, advertising and virtual events, as a technology which comes to revolutionize the techniques being used in these industries.
Video 2: SIC's News Studios include Unilumin LED displays. Check-out the User Case Here..
At Pantalha we keep our commitment to stay at pace with the newest technologies and it is with that in mind that we now have a team dedicated to this area of business. We can confidently say that our LED specialized team is qualified to counsel and implement your projects. Our objective is not only to sell a product or solution, but to do all in our power to satisfy your needs and objectives in every project.
Reach-out, should you have any projects you're currently working on.
Note: Every video used in this article is the property of those who have published them or their creators and are only being used as representations of how the tecnlogy is applied.