Following our renewed partnership with Ross, we will begin a cycle of newsletters to share featured products for this technological partner, as well as announcing any future events we are planning to do with Ross, along with several hot facts about them.
On this occasion, we would like to review some of the main features for the Ross Carbonite Ultra, a mid-range production switcher with 24 inputs.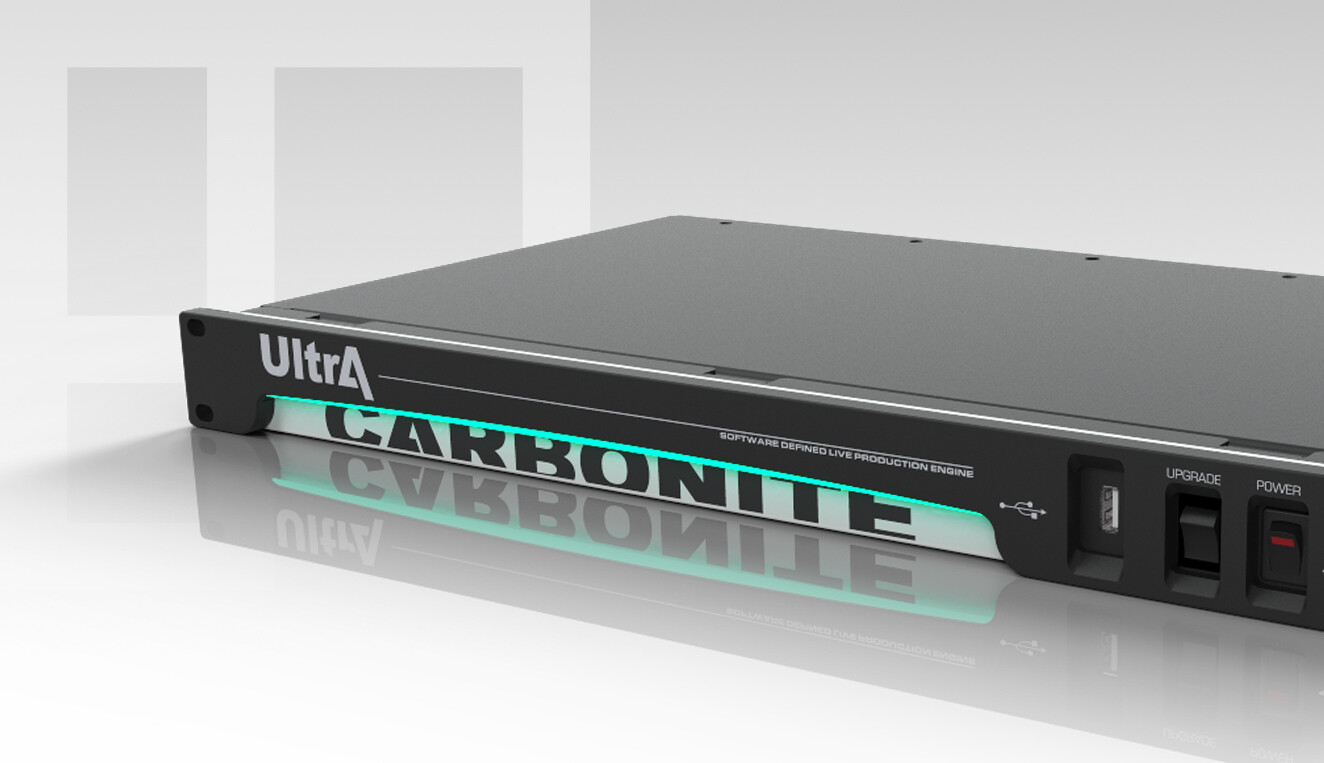 The "Carbonite" family of products is sustained by over 40 years of development and research on production switchers. This device comes with frame sync, format conversion, extensive product monitoring, powerful chroma keyers, audio mixing and processing and more... all inside a simple 1RU enclosure.
Given this, it is important to mention this same box comes fitted with 4 MiniMEs and it makes it possible to connect 3 full MEs, which is the equivalent of having a switcher with 7 ME with 20 keys.
With it's Dashboard and control protocols we can connect the Carbonite Ultra to other Ross Video products and third party devices, as well as monitoring panels and custom Dashboard GUI panels.
Along with the flexibility for product integration, this equipment comes with a memory and macros system, which allows you to transform complex events to be triggered by a simple push of a button.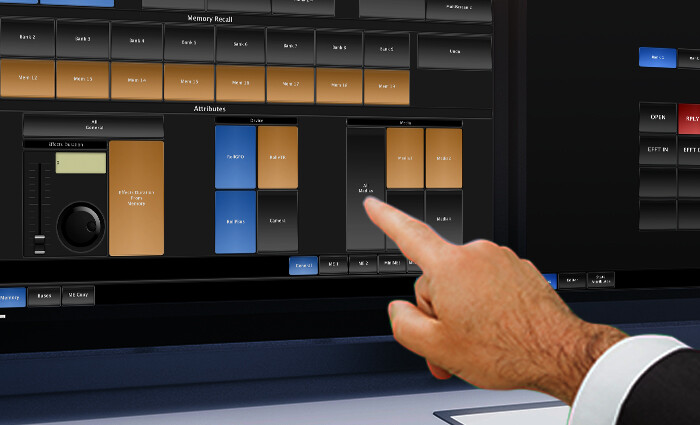 Static or animated media, is stored in 4 MediaStores which are all independed and capable of managing key and fill.
When it comes to monitoring production sources, Carbonite Ultra can provide up to 3 MultiViewers with 16 windows, where you can monitor up to 64 internal and external sources. This means double of what has been seen in other Carbonite models.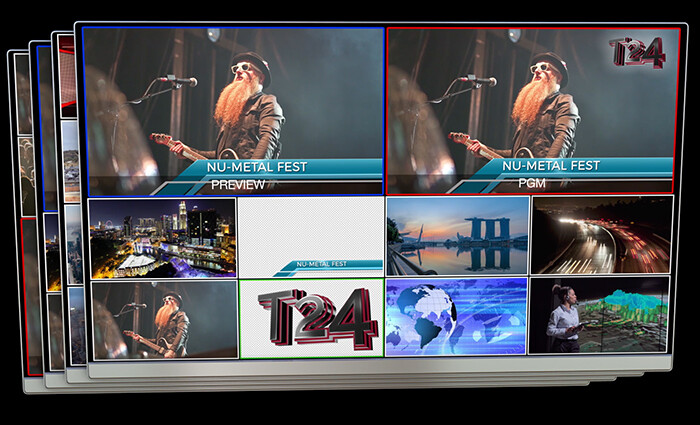 The UltraChrome also deserves being highlighted. Unique features like soft-edge masks and auto-image analysis make it easy to setup quickly and get the best results from your green screen. Complemented with built-in frame delay, it is a perfect fit in virtual set productions.
Video the way you need it. Carbonite Ultra supports all common video standards including SD, HD, 3G 1080P, as well as 12G UHD for multi-ME configurations. Also, Carbonite Ultra can add an optional license for a full set of I/O processing resources to ensure a visually-consistent and engaging production.
Carbonite Ultra also supports the range of HDR formats including HLG, PQ and S-LOG3 – plus support for bi-directional SDR to HDR-HLG conversion.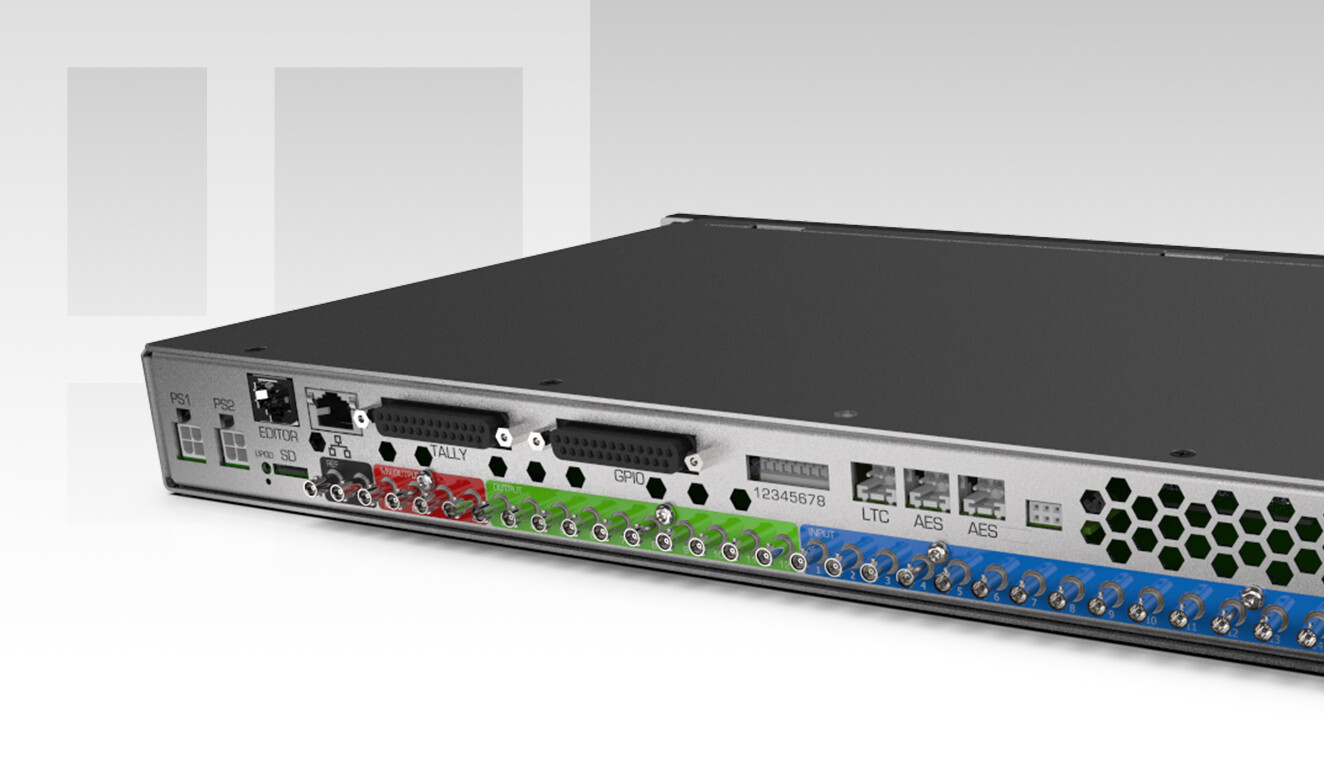 Carbonite Ultra ships with 8 FSFC+ as standard, which can be assigned to any input or output. Each FSFC+ offers Frame Syncs for inputs – along with Color Correction, Proc Amps and Format Conversion for inputs and outputs. For productions in need of serious signal processing power, Carbonite Ultra can be configured with FSFC+ on every input and output. Carbonite Ultra makes it easy to put together a visually-consistent production.
Lock Carbonite Ultra into the available house reference (Black Burst / Tri-Level) or use Carbonite Ultra's built-in reference generator (Black Burst only) to sync your equipment. The ability to output reference directly from the Carbonite Ultra frame is great for small flight packs and mobile production vehicles.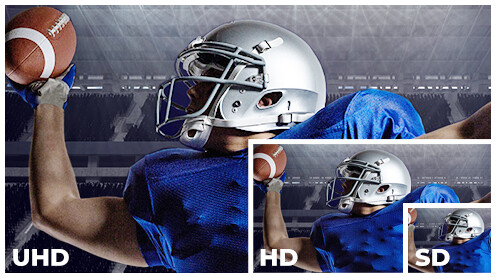 As we consider the 12G/UHD feature, we realise that Carbonite Ultra offers a 12G/UHD feature set that is unlike anything you've ever seen in a mid-size class production switcher. Carbonite Ultra offers the complete, flexible set of operational resources you need to create a compelling production in UHD bringing resolutions of up to 2160p 60 / 59.94 / 50, 18x 12G inputs or 16x 12G inputs and 2 Quad-Link 2SI inputs, 12x 12G outputs, 2 MiniMEs UHD, 2 UHD DVE channels, 2 MediaStore channels with Key+Fill in UHD, 2 UHD chroma keyers and even 2 MultiViewers (1080P).
Given its versatility and professional features, Carbonite Ultra is the ideal option for sport and live events, news broadcasts, virtual studios, remote productions, government organizations, corporate entities, religious organizations and education.
Considering all the tech, this equipment from Ross is compact and fits wherever needed. On top of this, Carbonite Ultra is powerful and yet accessible in price, way below other Ross production switcher options. Should you like to talk about this product and learn prices for the portuguese market, please reach out.