On this occasion we turn our attention to a 12G routing solution which promises to be the only solution you will need in your is unique in the sense that it not only serves routing needs, but can also be used as a multi-viewer and a signal processor in studios, OB vans, and flypacks.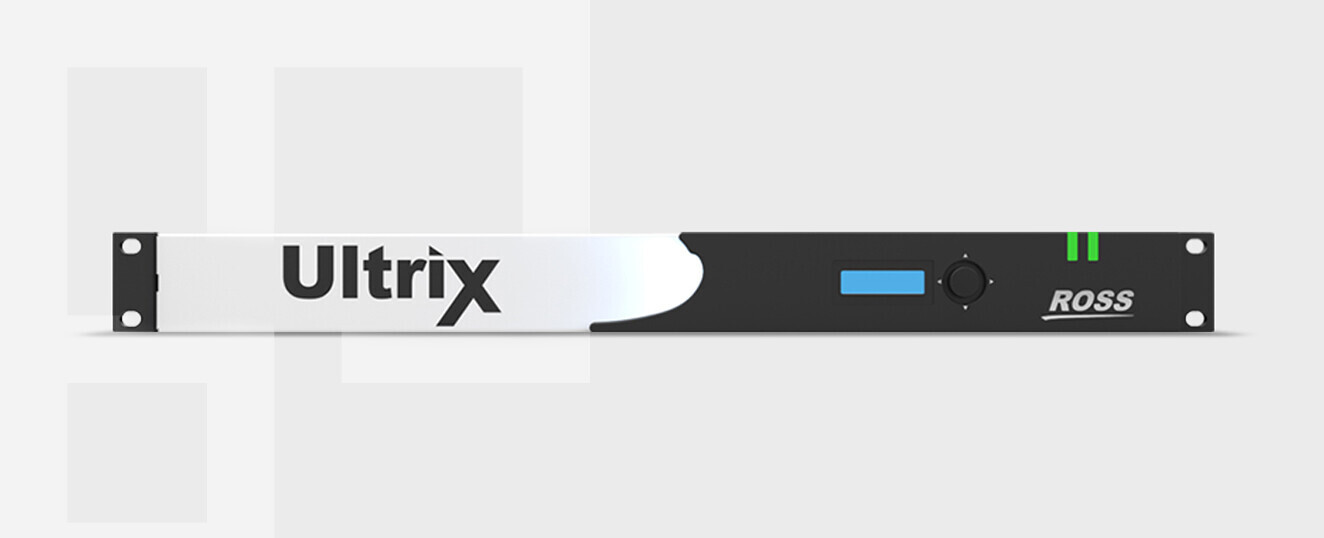 This product attention because it is a software-based solution, which makes it possible to reduce costs, optimize energy consumption and make better use of the physical space it requires.
The fact that it is software-based equipment adds flexibility when it comes to upgrading, and it is possible to expand the features of ULTRIX with the installation of additional licenses, without the need to change the hardware.
In terms of hardware, this router was built to be modular, allowing the adjustment of inputs and outputs using I/O cards. All of these expansion cards are compatible with each other and can be used in the same frame to customize ULTRIX to your needs. The combinations between Ultrix HDB-IO, Ultrix IP-IO and Ultrix SFP-IO cards are virtually unlimited.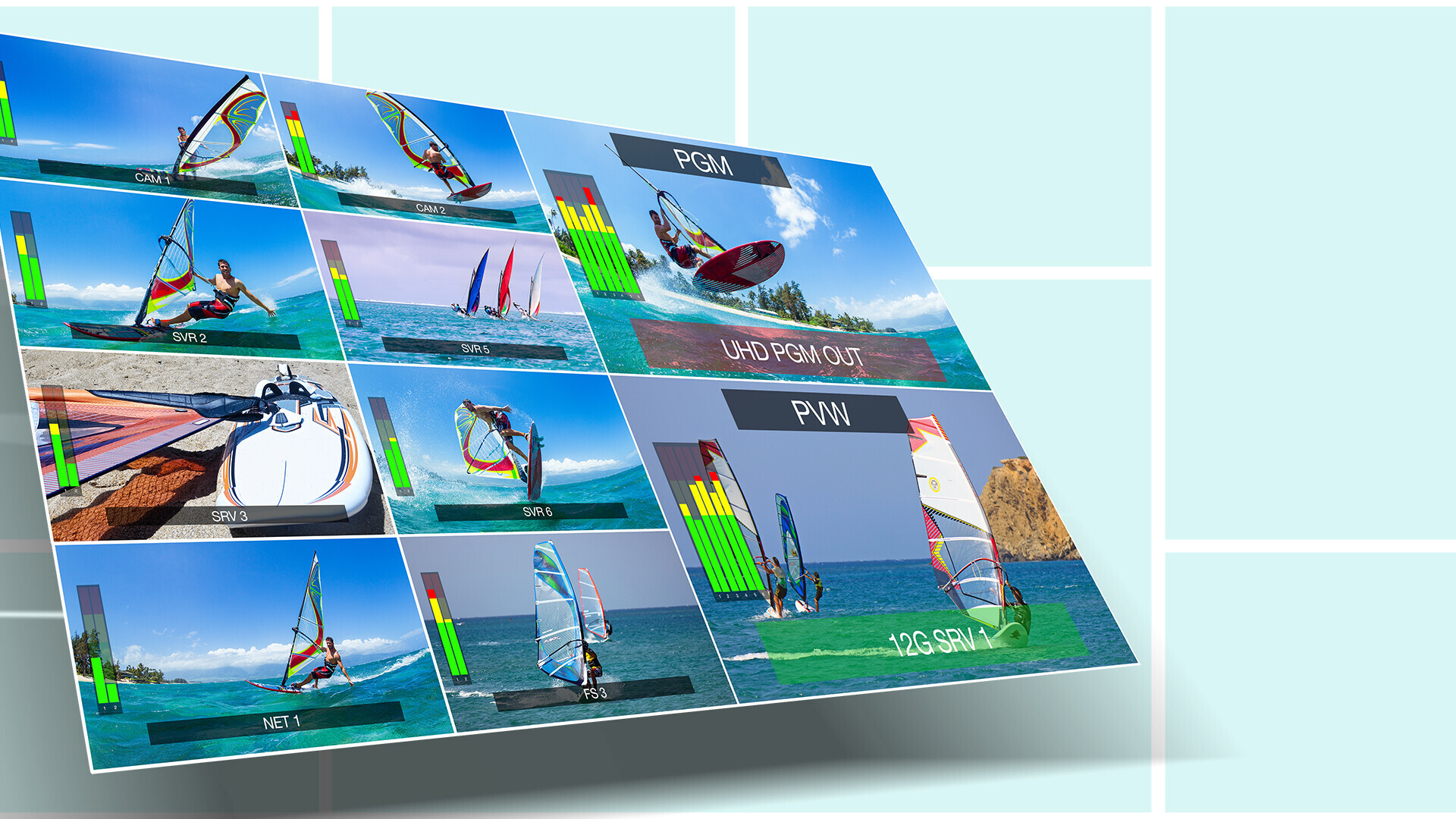 Multiview functionality makes it possible to have up to 24 heads in a single 5RU chassis. Each head supports up to 100 PIPs, which can be controlled individually and independently. The integrated software "Ultriscape" includes a powerful editor that allows you to adjust layouts. PIPs can be identical or individually customized, giving users the flexibility to design the most suitable layout.
Audio processing and routing up to 3072 x 3072 is already included in ULTRIX units, with support for embedding up to 2048 x 2048 and 1024 x 1024 MADI signals. It is also possible to configure the audio to transform it into a mono channel, regardless of the type of I / O.
This product family is consists of the 1RU (36 × 36), 2RU (72 × 72) and 3RU (160 × 160) versions.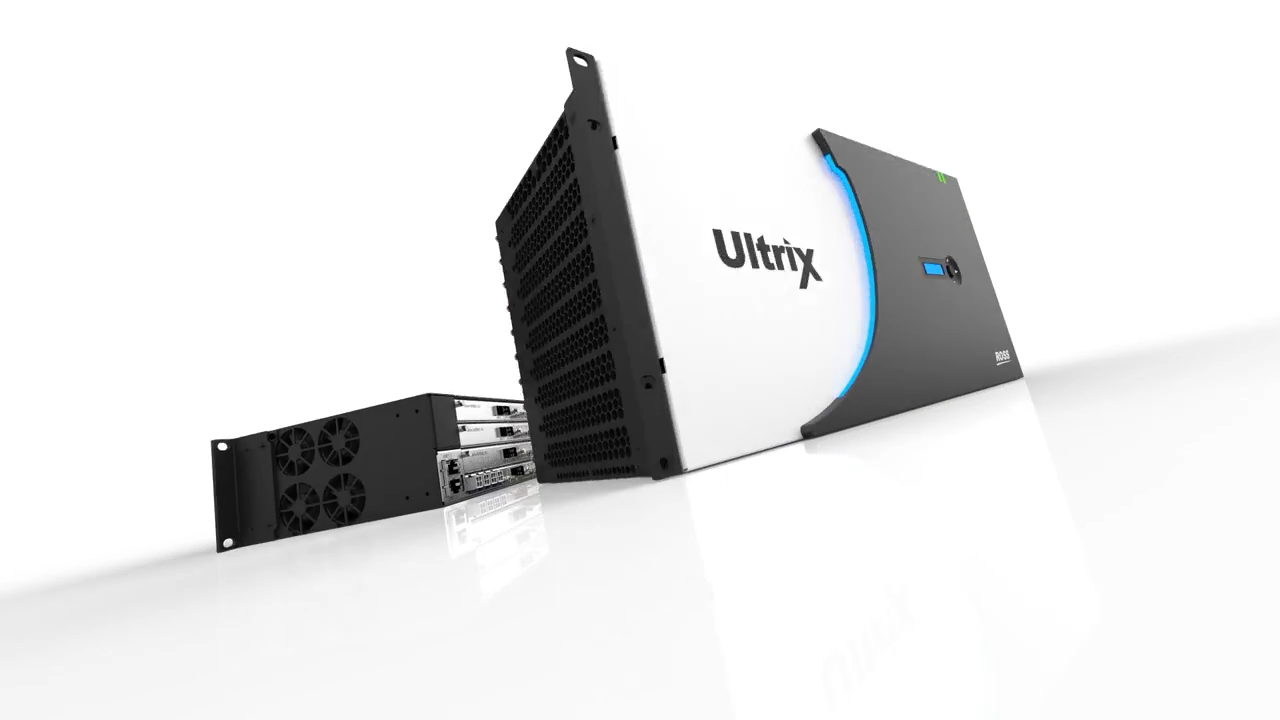 Just as most Ross products, the ULTRIX is suitable for sports and live venue, for news broadcasting, virtual studios, remote productions, government institutions, corporate entities, religious organizations and educational institutions.