Last Thursday, during the opening event for "Ross Live 2020" Season 2, the CEO David Ross and the CMO Jeff Moore spoke about the challenges which came with this pandemic and renewed their commitment to support customers during what is still left for 2020. During the online stream they also recalled some of the highlights from Ross Live 2020 Season 1, including the Graphite PPC (Portable Production Center), which has already won 4 awards.
They announced a series of new solutions for 2020, including impressive developments in terms of production switchers.
TouchDrive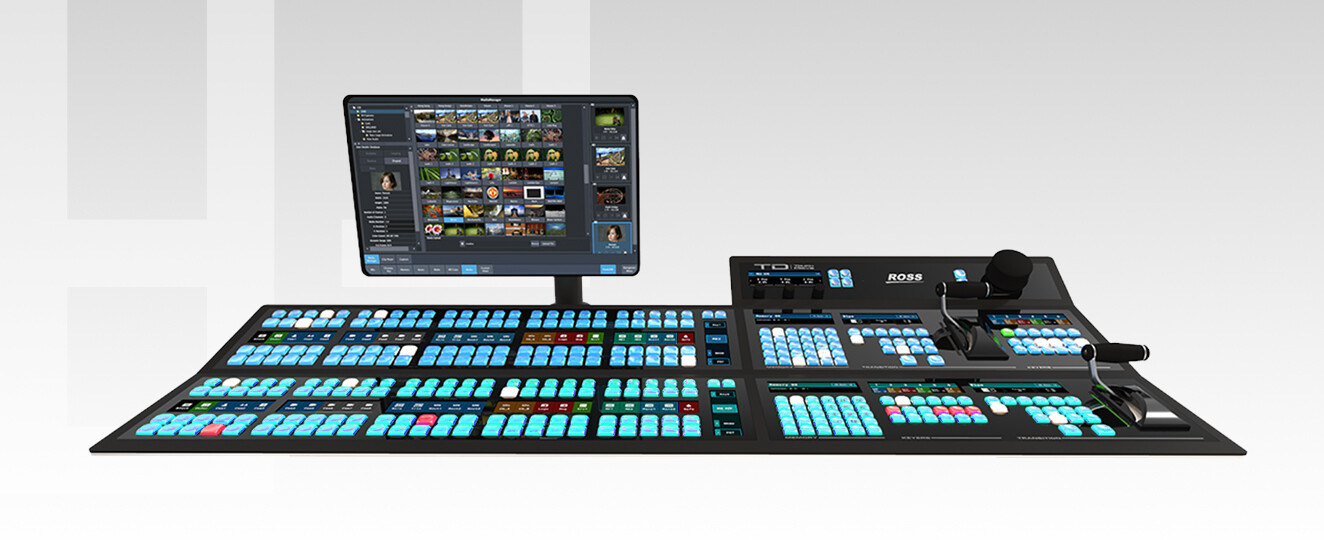 TouchDrive is a production panel series which can be coupled with the Carbonite mixer family. TouchDrive brings touch technology from a smartphone to video production switchers.
Each display on the control panel is touch enabled, allowing you to control resources using tour fingertips. These high-resolution displays speed up and simplify source and device control, whilst allowing panel mapping functions without having to navigate complex menus. These panels will be available in November. Consult us.
Don't miss the TouchDrive presentation during "Switch to the Future", an online event taking place on November 5th, at 16:00 (Lisbon time) - Click here to register.
Ultrix V4.4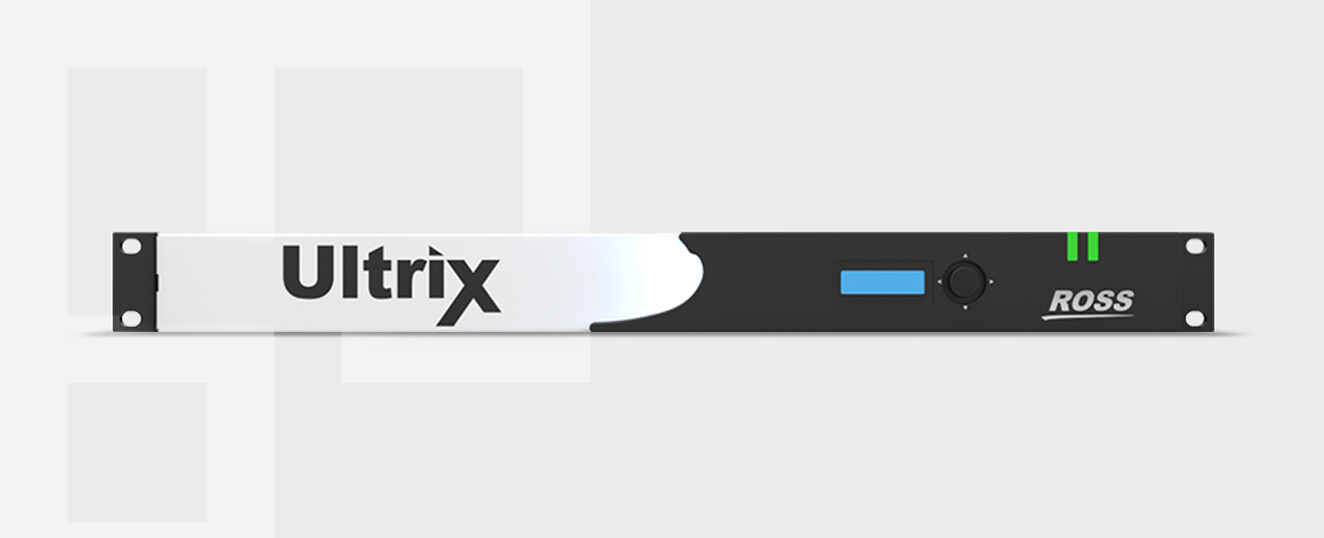 The Ultrix routing and AV processing platform's latest version comes with the introduction of Ultramix-MIXER, a complete virtual audio mixing license option.
With 128 inputs and 64 outputs the Ultrix-MXR can receive any audio source within the system. It is the first 12G production router with a multiview and low noise, which can be controlled using the Ross Ultritouch and Dashboard solutions. If you want more information, contact us.
Lucid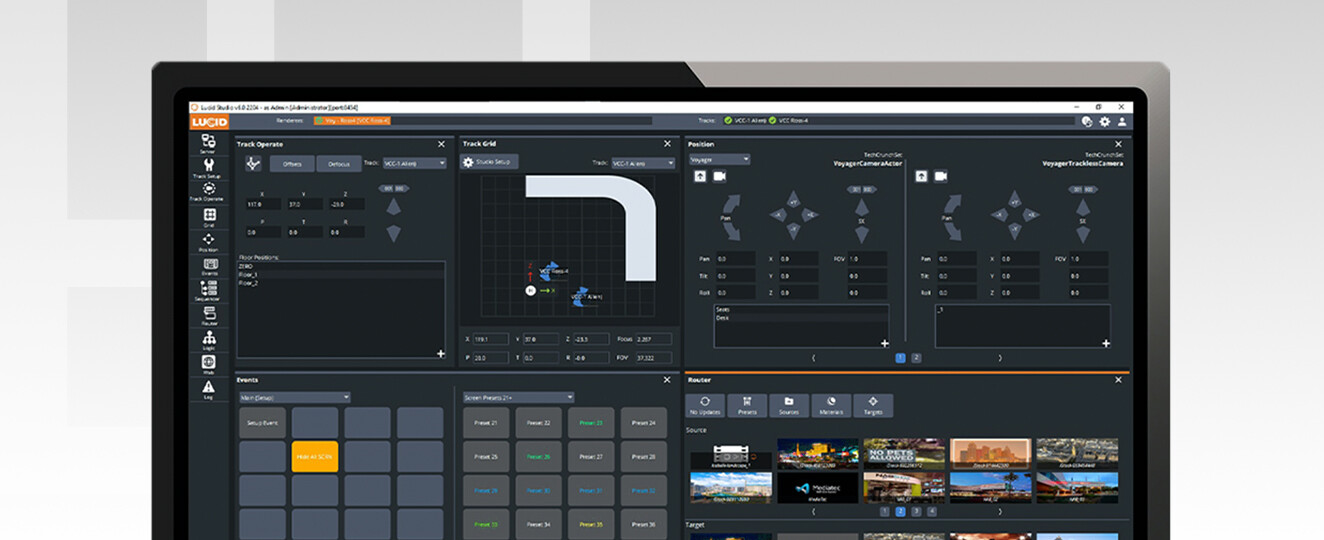 Lucid replaces the UX control system for Augmented Reality applications and virtual studios. It can be paired with the Ross Voyager or Ross XPression rendering engines and works with virtually all tracking systems. The Lucid operator interface is completely configurable and easily customizable. This solution allows for creating specific panels for specific productions. The new Lucid is easier to use and offers even greater flexibility.
Get to know Lucid better during the "It's All Becoming Clear" event, on October 29 at 15:00 (Lisbon time) - Click here to register.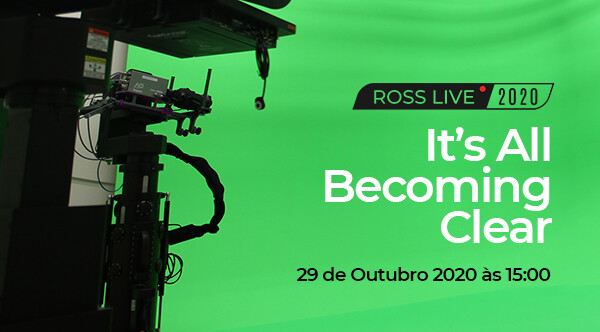 Ross Live Season 2 consists of weekly presentations from experts across a variety of fields including live production applications, Remote Production, Education, Legislative Assembly, House of Worship, Sports Broadcast, Newsroom Workflow, Corporate and E-sports.
Ross' next event is on the 29th of October and it will be on virtual solutions, starting at 15:00 (Lisbon time). Come and watch the "It's All Becoming Clear" presentation.
This webinar will be presented by Gideon Ferber and Joe Finlayson who will introduce and explain the latest developments with Voyager, graphics rendering solutions based on Unreal Engine 4, and the control platform.