Intinor, who is the market leader in "Video Over Internet" since 2003, has the ideal solutions for content contribution and distribution for Broadcasters. During October, new equipment has been launched, and today we would like to highlight the new Intinor Rack generation, Rack + and Direkt Link NDI Rack, Intinor's renowned encoder, with NDI inputs.
New generation of "Rack +"
This 2RU hardware opens up unique opportunities. This equipment's new feature is the 12 SDI inputs / outputs, in contrast with its predecessor which was equipped with 8 SDI inputs / outputs. With this new version it is also possible to add up to 12 software encoders which make it possible to encode SDI or transcodeof IP inputs. It is a more powerful solution which still ensures simplicity in operation.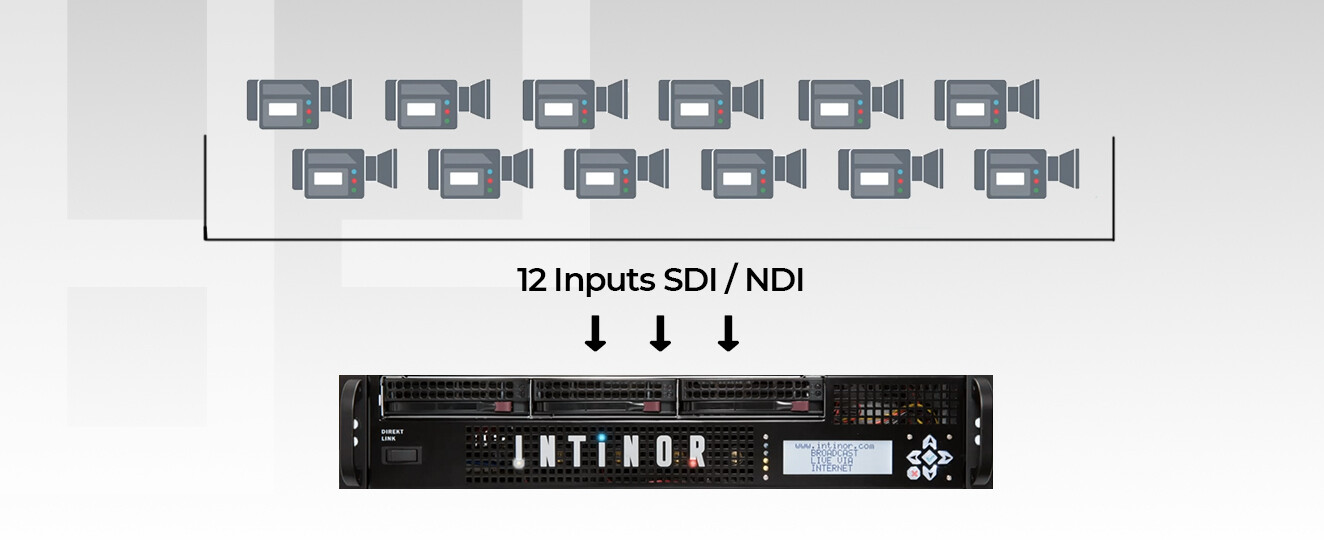 These high-performance units can be customized with:
VPN for remote control (Tricaster, Tally, PTZ, ...);
Additional NDI inputs and outputs;
SDI in / out;
built-in video mixers;
Multiview;
RTMP in / out;
SRT-ingest / SRT-pull;
Extra IP inputs;
Extra netvideo inputs (HLS-pull, RTMP-pull, RTMP-receive, ...);
Multiple software encoders.
You can combine SDI / NDI inputs and / or outputs to create the solution which best meets your needs. Rack + is a great option for remote production and E-sports.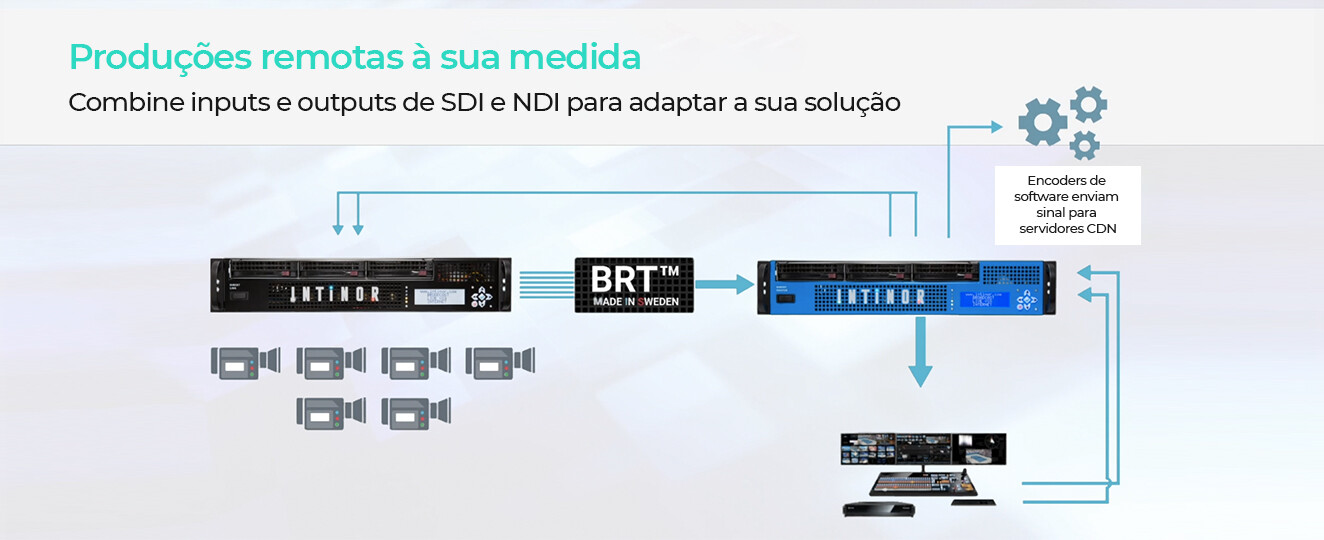 Direkt Link NDI Rack
Intinor's Direkt series platform is in continuous development with the aim of meeting the needs of its users. That is the purpose of the most recent members of the Direkt family are Direkt Link NDI Rack and Direkt Router Studio.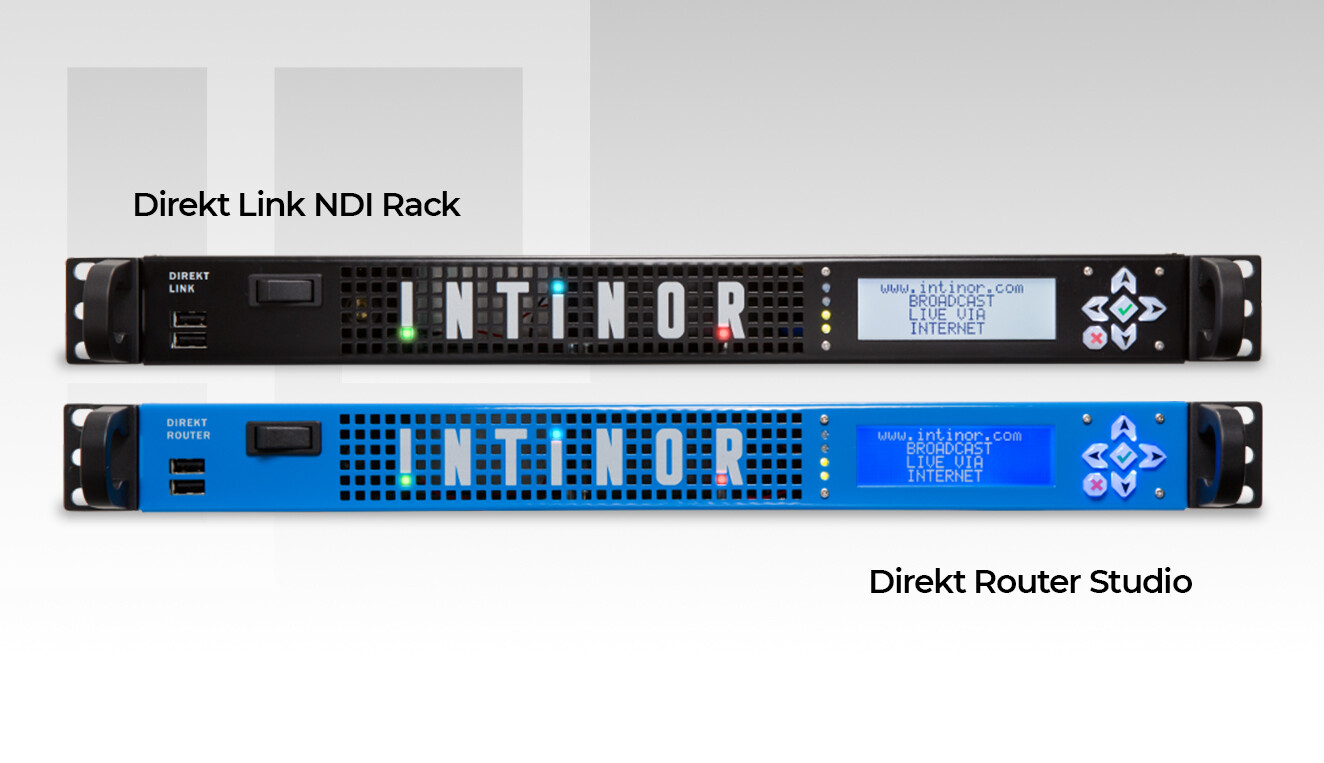 The Direkt Link NDI Rack is the well-known encoder in the Intinor line, which compresses audio and video in MPEG4 AVC (H264) or HEVC and is easy to configure using the profiles suitable for different live broadcast locations. The big update is the possibility to now be able to receive NDI inputs making it a little more hybrid and adaptable to more applications.
This equipment supports the 2 NDI inputs, with expansion option and, 1 software encoder which is also expandable.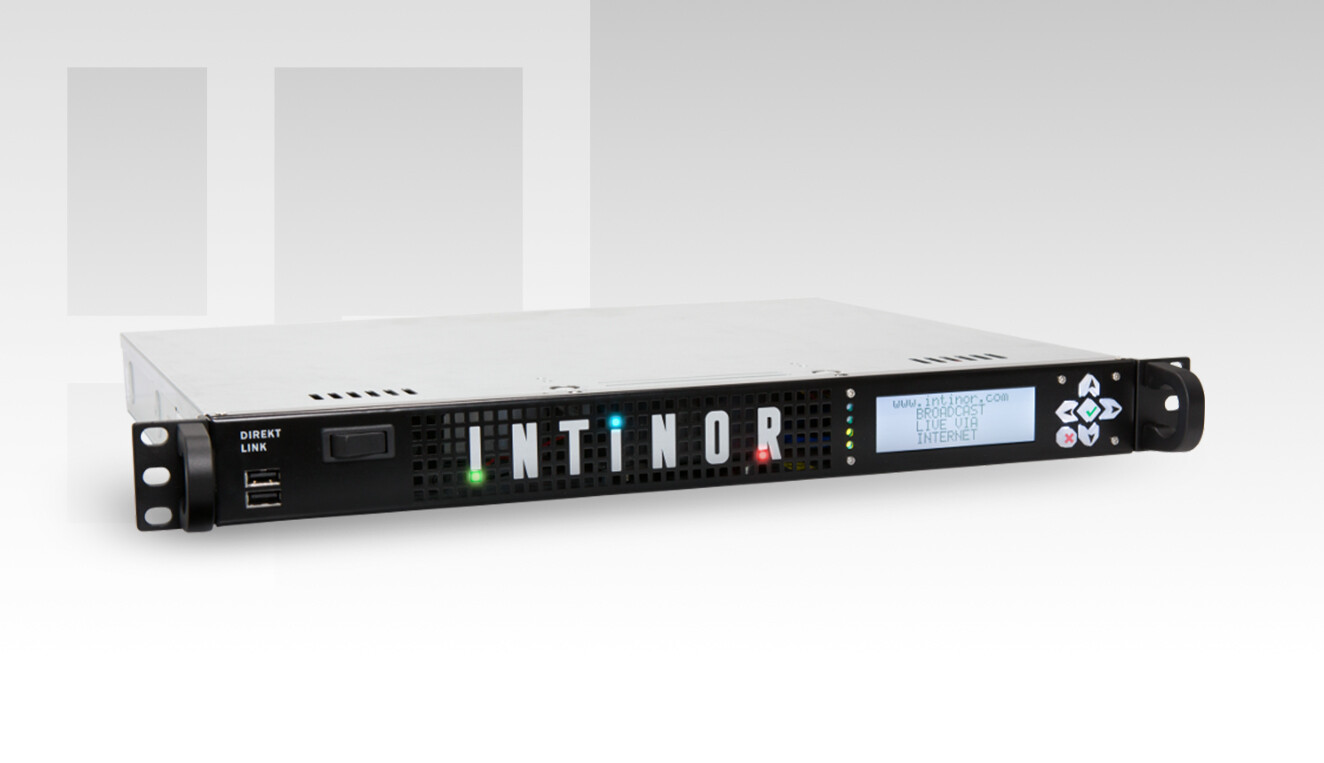 All Direkt Links are easily managed through ISS (Intinor Stream Statistics), Intinor's remote control platform, and support error correction when used with Intinor receivers.
If you would like to know new Intinor Rack generation, Rack + and Direkt Link NDI Rack, contact us!