Everything you need in a cloud-based broadcast solution. Evrideo offers an end-to-end solution on a SaaS platform that partially or completely replaces your control room. Using this solution, you can create, manage and deliver TV channels (OTT, cable and satellite) to TV operators, digital platforms (web and mobile) and social networks. In just a few hours you can get your channel running from any computer without the need for hardware or software.
Evrideo key Features
All the features required for Online-Live TV with broadcast quality:
A web interface which offers a simple workflow
Enabled programing and scheduling for TV Channels
Supports audio and subtitles in a variety of languages
Integrated live feeds
Integrated dynamic graphics
Supports adding cue tones and SCTE35 for advertising localization
Supports live recording
Transcoding widgets
Auto publish and rules
3D graphics
Social integration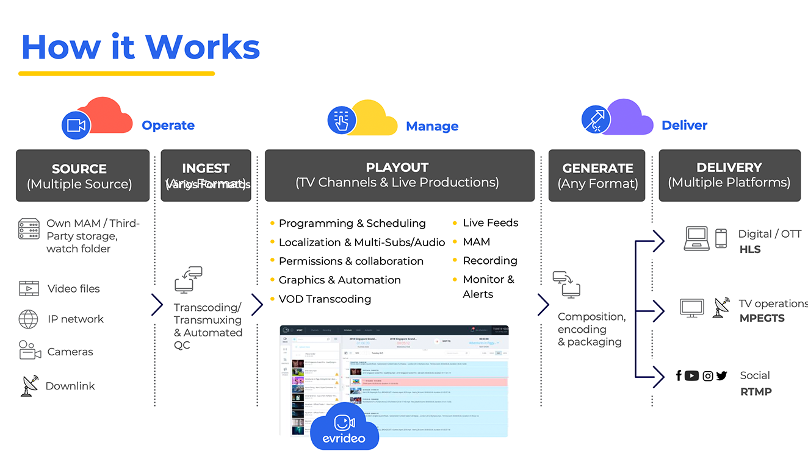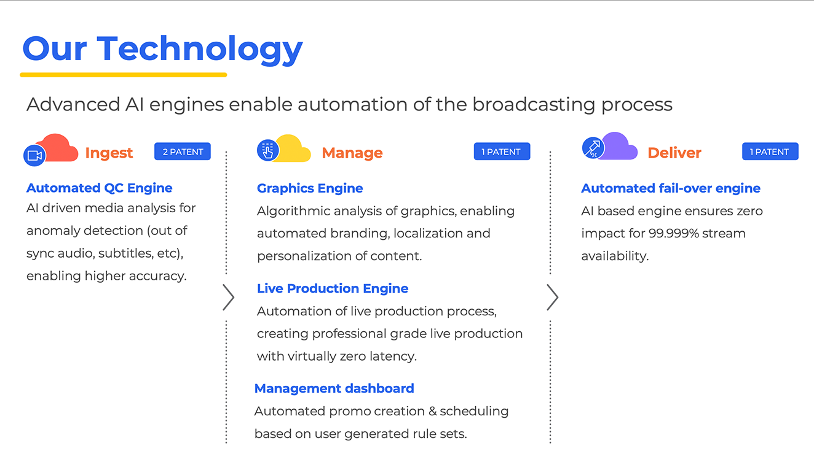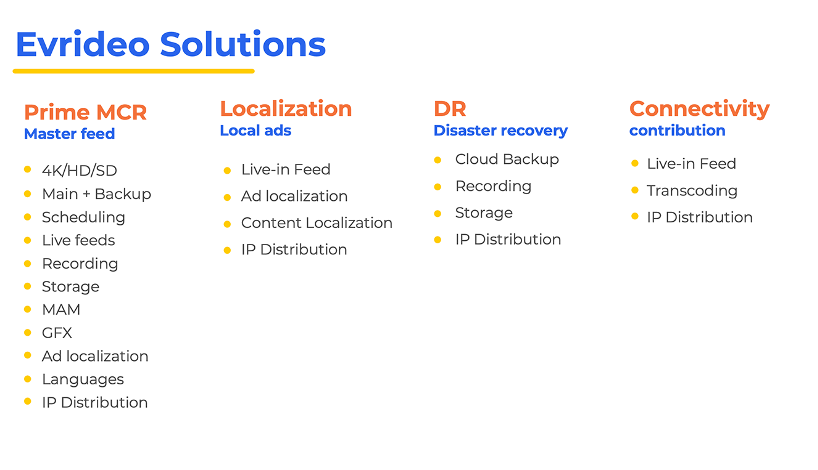 Evrideo Presentation Webinar
Evrideo prepared an exclusive Webinar on November 19th at 10:00 (Lisbon time). The event will have as theme the presentation of Evrideo, this solution offers a cloud-based MCR and Playout solution as a cost-effective, pay-as-you-go model that doesn't require any CAPEX investments, a risk-free alternative with low operational costs.
With the Evrideo solution, broadcasters and content owners can enjoy a flexible and cost-effective service with a simple workflow, that will allow them to focus on licensing their content and developing innovative business models rather than worrying about operations and technology.
Agenda:
Introduction and Presentation
Cloud based playout: Features and workflow
Customers and platforms worldwide
Cloud based playout- on-line demo
Q&A