In early November, Blackmagic Design prepared 3 exclusive launches:
The new version 17 of DaVinci Resolve 17 software, more complete than ever, the DaVinci Resolve Speed Editor keyboard with built-in Jog-Shuttle and keys needed for video editing and the Fairlight Desktop Console an excellent professional tool for sound post-production.
New Blackmagic DaVinci Resolve 17
DaVinci Resolve is the world's only solution that combines editing, color correction, visual effects, motion graphics and audio post production all in one software tool. Its elegant, modern interface is fast to learn and easy enough for new users, yet powerful for professionals. DaVinci Resolve lets you work faster and at a higher quality because you don't have to learn multiple apps or switch software for different tasks. That means you can work with camera original quality images throughout the entire process. It's like having your own post production studio in a single app.
DaVinci Resolve 17 features new image processing for the latest wide gamut HDR, a powerful audio engine, immersive 3D audio workflows and more! Colorists get new HDR grading tools, AI based magic mask (artificial intelligence), among others. Fairlight upgrades mouse and keyboard based edit selection tools along with Fairlight audio core, a high performance audio engine that supports 2,000 tracks on a single system. Editors get a new metadata based "slate" view with bin dividers to organize and find footage faster, zoomed waveforms for audio editing, smart reframing, proxies, live effect previews and more. In addition, effects, titles or transitions created on the Fusion page can be used on the edit and cut pages.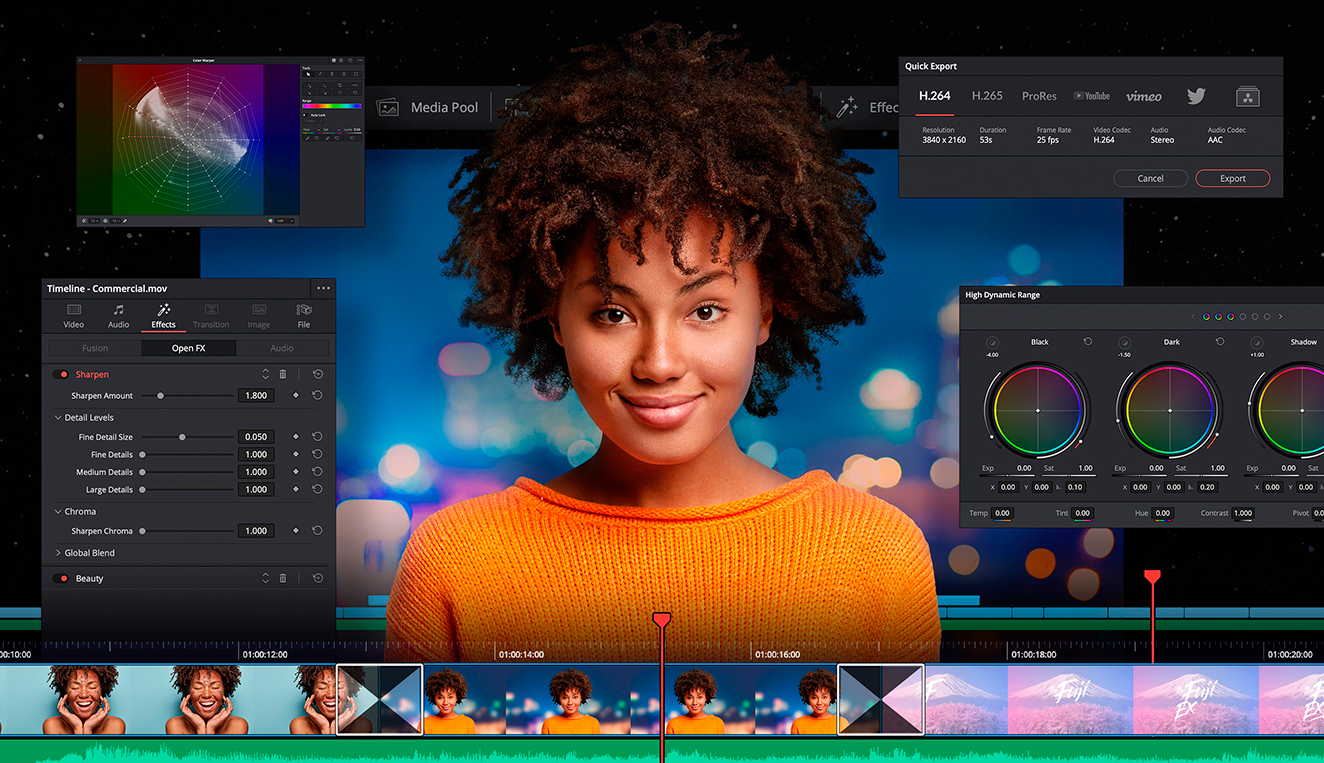 New Blackmagic DaVinci Resolve Speed Editor Keyboard
The Blackmagic DaVinci Resolve Speed Editor keyboard has built-in Jog-Shuttle and necessary keys for video editing. This is the new keyboard for the DaVinci Resolve cut page that allows considerably faster editing in combination with the integrated software and hardware. The Resolve Speed Editor has a metal search Jog-Shuttle machined in a design that includes only the specific keys needed for editing. This model also features Bluetooth as an internal battery for wireless connection and also offers connection via USB-C. This means that this keyboard is more portable than a standard-sized keyboard.
DaVinci Resolve keyboards offer a better quality assembly experience because they create a physical connection with the editing and deeper than a simple computer mouse.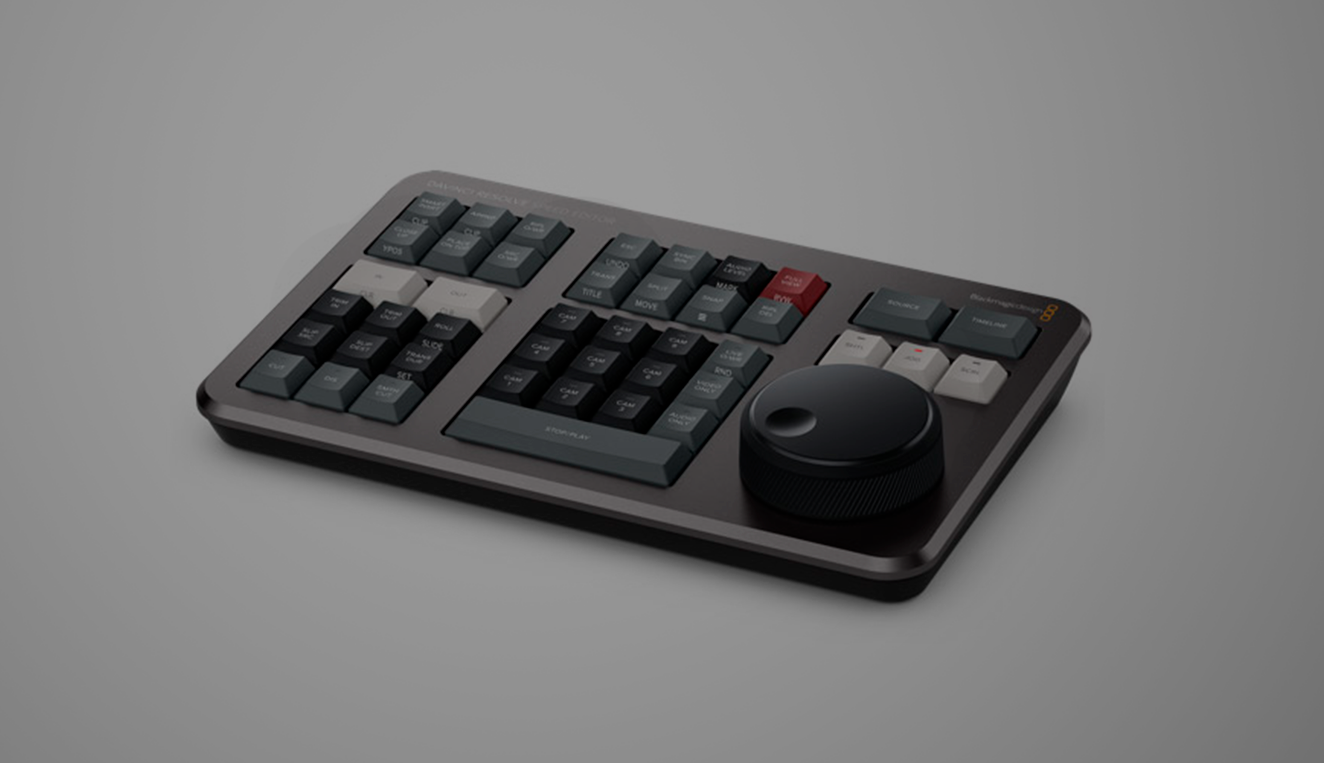 New Blackmagic Fairlight Desktop Console
The Fairlight Desktop Console is a complete audio mixing control surface for mixing multiple tracks at once, automating a variety of parameters and plug‑in settings, controlling channel functions, recording, monitoring, and navigating your project. It's ideal for new users, smaller studios, commercials, online and independent work. You get a familiar mixer design with 12 motorized faders, precision control knobs and illuminated buttons for quickly identifying channels. You can use the knobs and buttons to control channel parameters, EQ, dynamics, plug-ins and more. The built in HDMI output lets you connect a display, giving you the same interactive graphical feedback as the larger consoles.
The Fairlight Desktop Console uses the same high quality faders as the full size modular consoles. The sculpted faders are smooth and provide the perfect amount of resistance for making subtle adjustments. The precision engineered encoder knobs ensure a long life of noiseless operation, and the console buttons are rated at a million presses. Individual LCDs display track information for each channel. The high quality search dial is extremely responsive and is much faster than a mouse. The Blackmagic Fairlight Desktop Console can be installed flush in a custom desk, and there's even a built in power supply, which means no power brick.
So, with the Blackmagic Fairlight Desktop Console you get the speed and flexibility you need for total control of your recording and mixing sessions.