Vision[Ai]ry Ft brings the power of Artificial Intelligence to the Ross Robotics portfolio.
Combining a flexible feature set with reliable facial detection algorithms, Vision[Ai]ry Ft simplifies camera workflows and further improves consistency and quality in productions.
Vision[Ai]ry Facial Tracking (Ft) is the first in a suite of products that use video analytics to automate the functions of a camera operator. Vision[Ai]ry FT uses AI-based facial recognition to detect, locate and track the position of faces within the video stream directly from the camera.
It then uses these facial positions to drive the pan, tilt and zoom axes of the robotic camera system to maintain the desired framing of the face or faces in the image. This eliminates the need for a camera operator to manually adjust for the position of the subject in the image.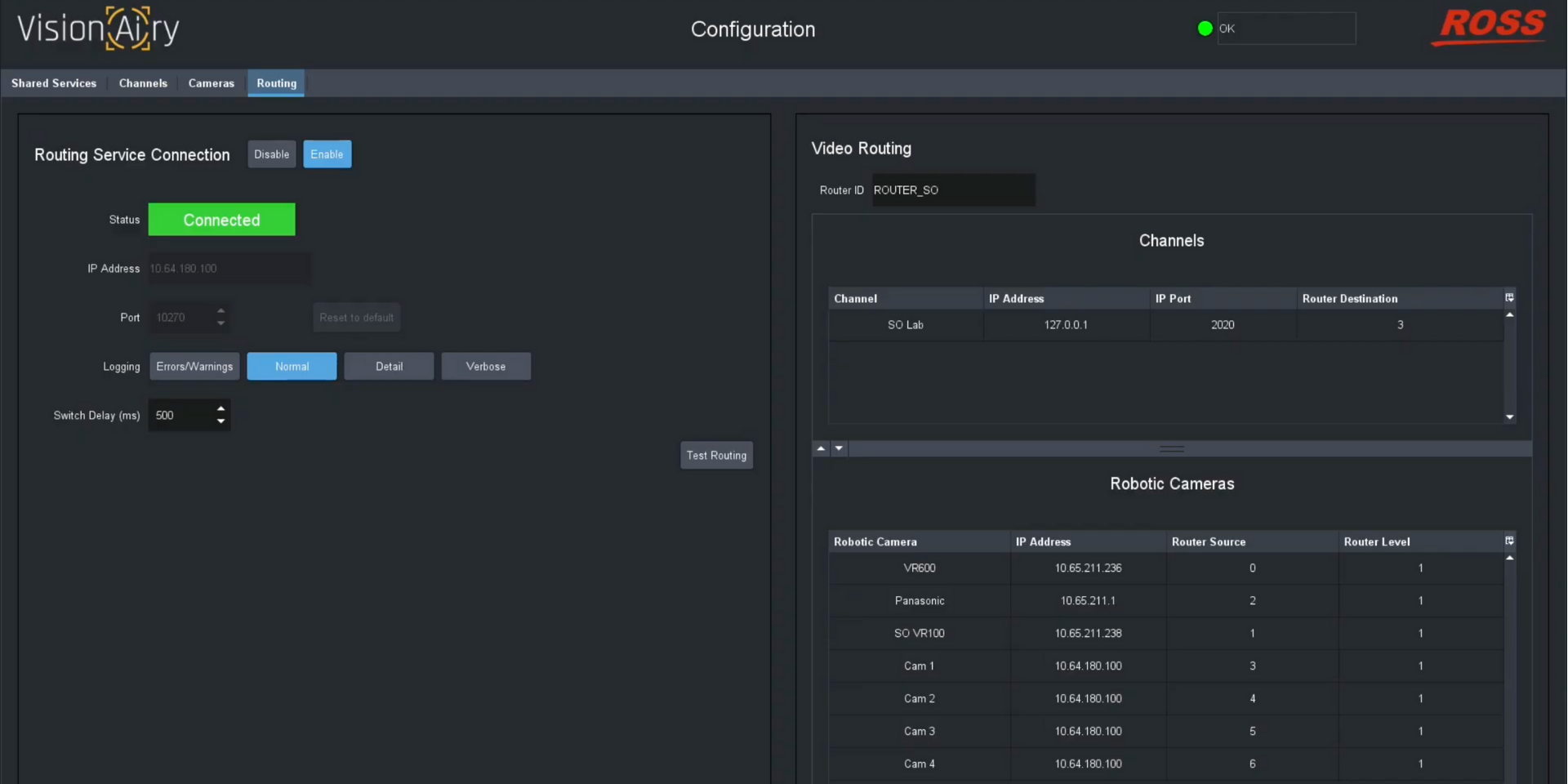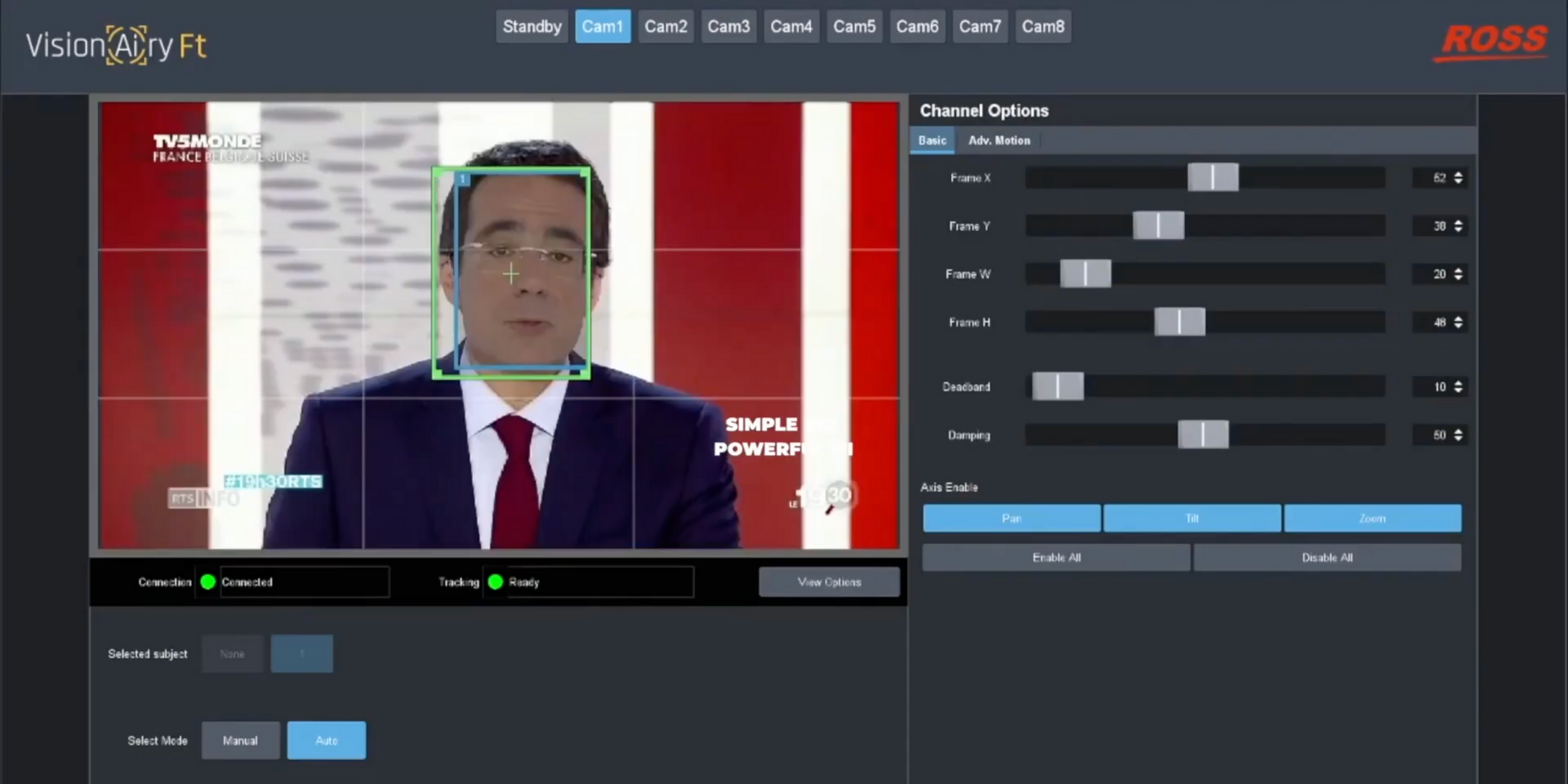 CONSISTENT FRAMING
Vision[Ai]ry Ft reduces the burden on the camera operator by eliminating the need for manual corrections of the camera position to compensate for day-to-day variations in talent seating position, posture, height, and more.
HANDS-FREE CAMERA WORKFLOW
Framing settings can be saved to templates that can be automatically recalled with robotic presets to provide a hands-free camera workflow when combined with automated production control software such as OverDrive.
HIGH-QUALITY, CONSISTENT TRACKING
Vision[Ai]ry Ft improves quality and consistency by automatically tracking on-air movements of the studio talent, driving the robotic camera to provide smooth, consistently well-framed images at all times, eliminating the reliance on a skilled operator.