Blackmagic Studio Camera 4K Plus and 4K Pro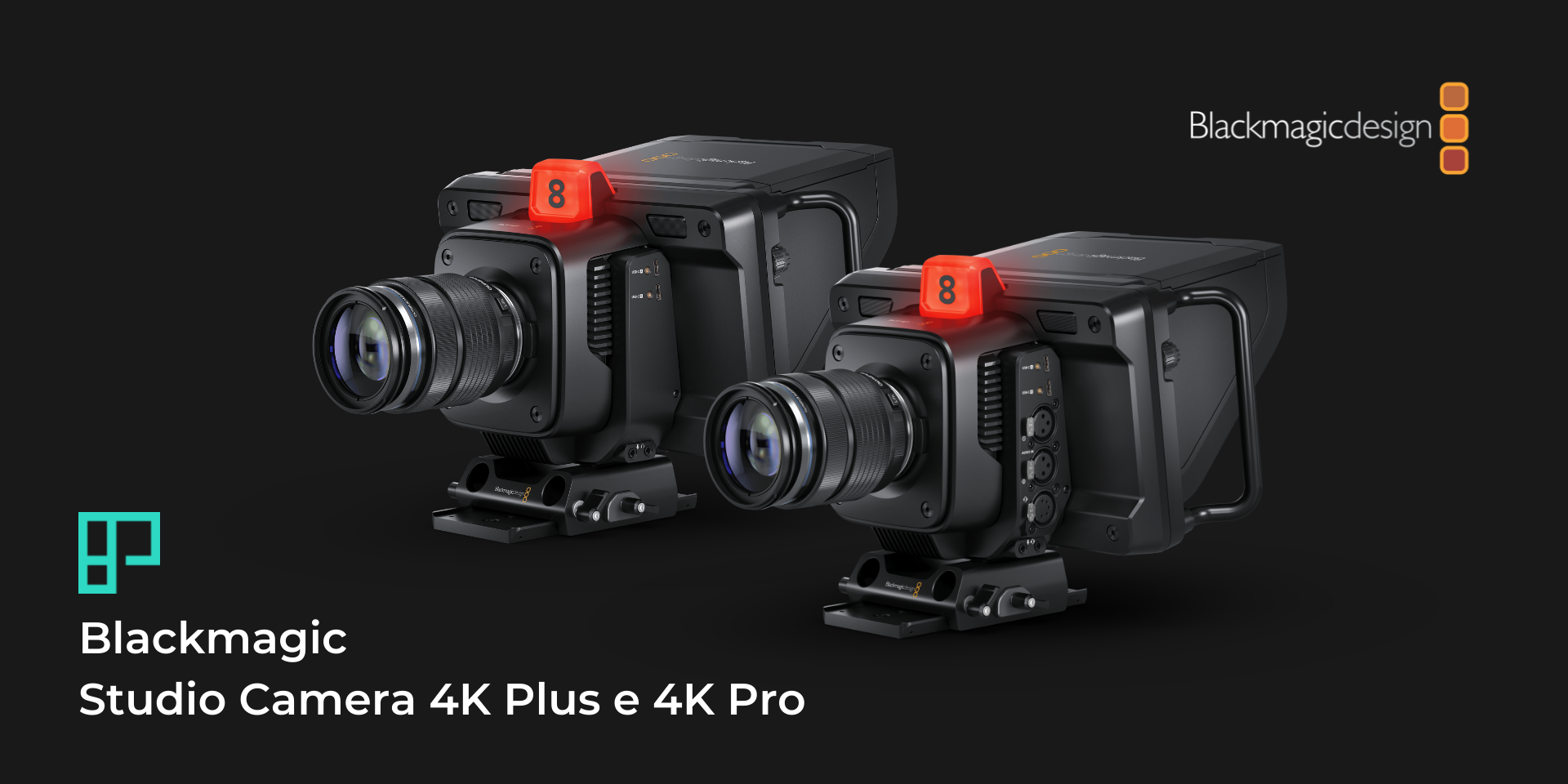 The new compact all-in-one design will help a wider range of live production customers who need cameras with professional features that are also fast to setup on location. The new Blackmagic Studio Cameras include design features such as carbon fiber reinforced polycarbonate and large integrated 7" viewfinders so they are very light weight making them much easier to transport and setup than large traditional studio cameras.

There are 2 exciting models of Blackmagic Studio Camera 4K. The Blackmagic Studio Camera 4K Pro has all the connections needed for high end work. It includes 12G-SDI video out, and a 12G-SDI program return. It even has 10G Ethernet and HDMI out. USB is included so you can even record Blackmagic RAW files to external USB disks while doing live production. The audio is upgraded with very low noise, professional XLR inputs and the camera has a 5 pin broadcast style headset connection for talkback. The lower cost Blackmagic Studio Camera 4K Plus model has been specifically designed for use with ATEM Mini switchers. It connects via HDMI but still includes the same high quality 4K camera.

It was also announced optional focus and zoom demands which let you adjust the lens from the tripod handles just like a large studio camera. It turns out that photography lenses can perform very close to expensive broadcast lenses if they are controlled better and these new focus and zoom demands solve that problem. So you can use affordable photography lenses for broadcast use! That makes it possible to build a new generation of compact and extremely mobile multi camera live production setups that will make new workflows possible.

Plus, the new Blackmagic Studio Camera 4K Pro has a 10G Ethernet connection that allows a single cable to both power the camera and to connect all video and audio feeds. It's just like a SMPTE Fiber workflow but it uses much lower cost 10G Ethernet cable so it's lower cost. To connect back to the video world, the new Blackmagic Studio Converter handles all video conversions at the switcher end and provides power to the Ethernet cable. Because the camera is powered via the Ethernet cable, you don't need to connect power at the camera end.
HyperDeck Studio 4K Pro/HD Pro/HD Plus and HD Mini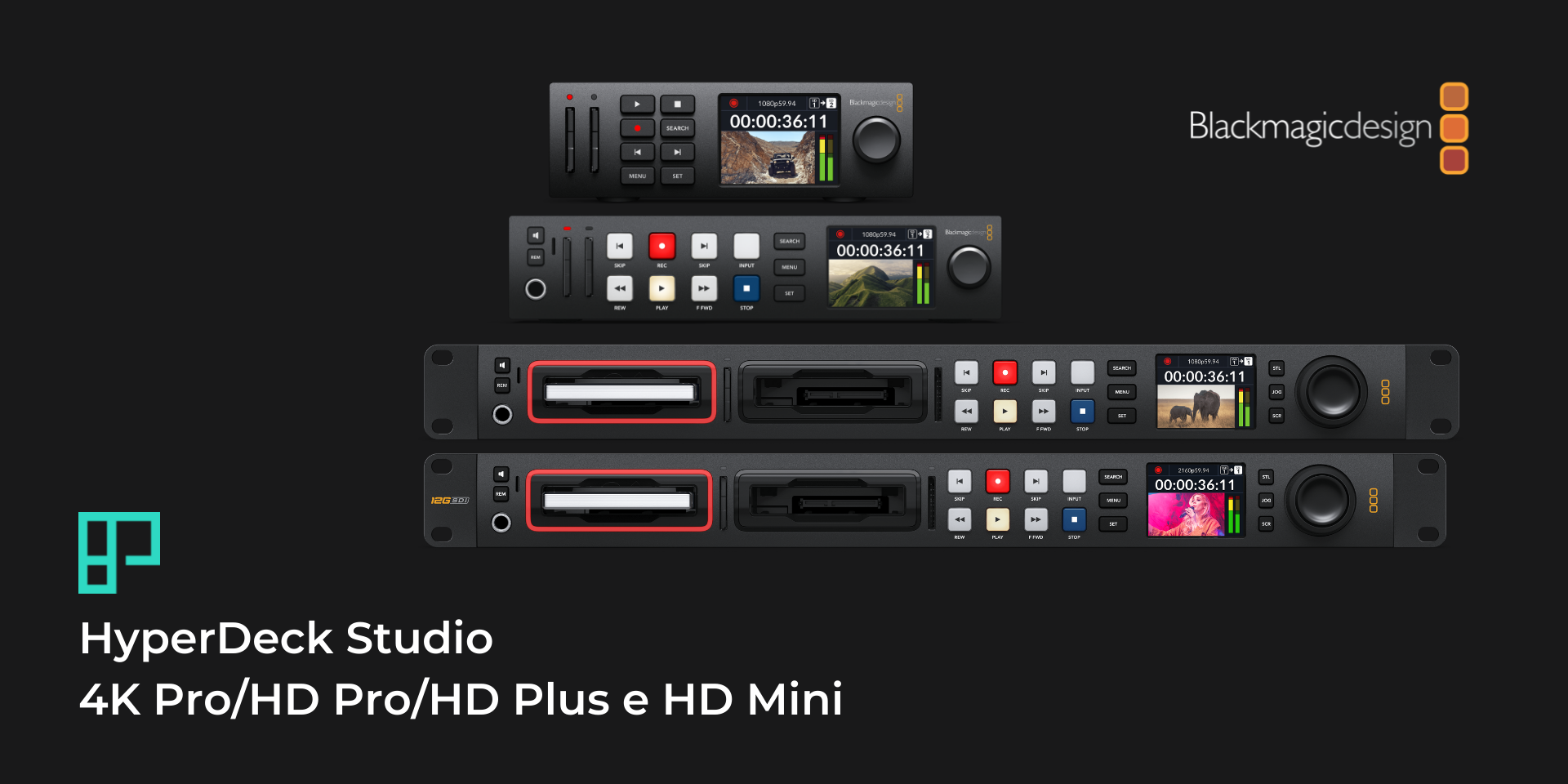 Jvc released four powerful new HyperDeck Studio models that let you record and playback broadcast quality video files directly onto SD and UHS-II cards, with the Pro models adding extra SSD media. The new HyperDeck Studios have been completely redesigned with dozens of new features including broadcast style front control panel on the advanced models.
All models now support recording to H.264, ProRes or DNx files with either PCM or AAC audio. Plus the 4K model adds support for H.265 files! When you've finished recording, media can be mounted on any computer to access the files using your favorite video software. For ISO recording, there's even built in timecode and reference generators for syncing multiple units!

The LCD screen now supports both light and dark modes, plus the new transport control buttons are stronger with a firm professional feel. The Pro models feature a machined metal search dial with increased mass and a soft rubber surface that feels nice to the touch. Plus the search dial features an active clutch, just like a traditional broadcast deck. With dual media slots, you can change cards without interrupting recording. The Plus and Pro models even include a front headphone connection and speaker.
For more information, contact us!
Blackmagic Web Presenter 4K
The new addition to the Blackmagic Web Presenter family: Blackmagic Web Presenter 4K model has an upgraded Ultra HD resolution H.264 encoder for live streaming in HD or Ultra HD natively. The new Web Presenter 4K is a compact design that includes a 12G-SDI input with down converter, so you can select to stream in 1080p HD or 2160p Ultra HD resolutions. This new model also simulates a USB webcam when connected to computers, and the USB webcam feature also supports 1080p HD or 2160p Ultra HD resolutions.
If you want to order or seek more information, feel free to contact us!