XPression Tessera One
We present you the XPression Tessera One – a new all-in-one Ross Video solution that provides over six million quality pixels to send your content to LED Displays and LED Walls.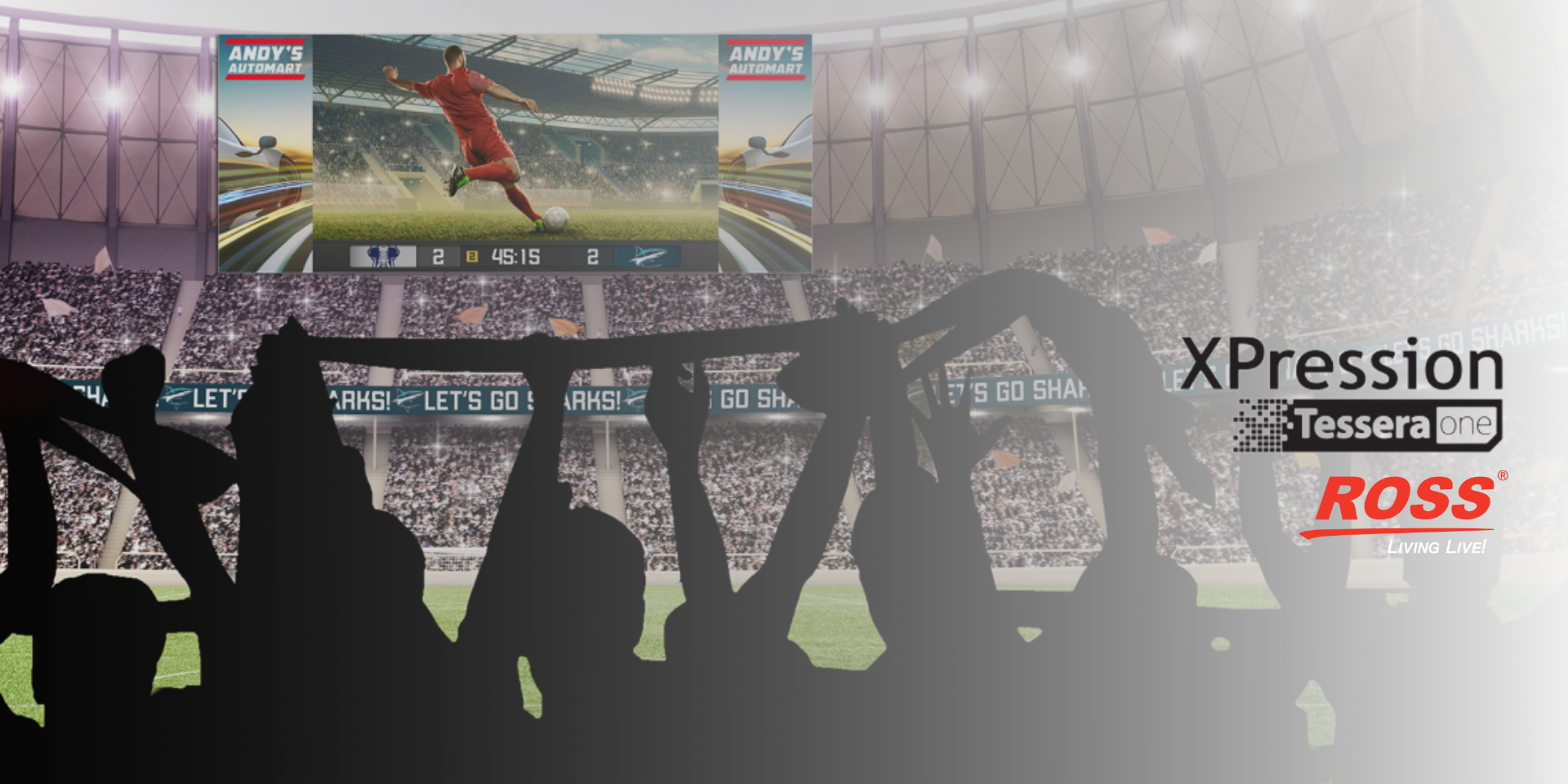 Tessera One is simple, compact, affordable, and powerful. This complete LED content management system features customizable XPression graphical templates and DashBoard control panels, with a simple and intuitive control interface for anyone to use.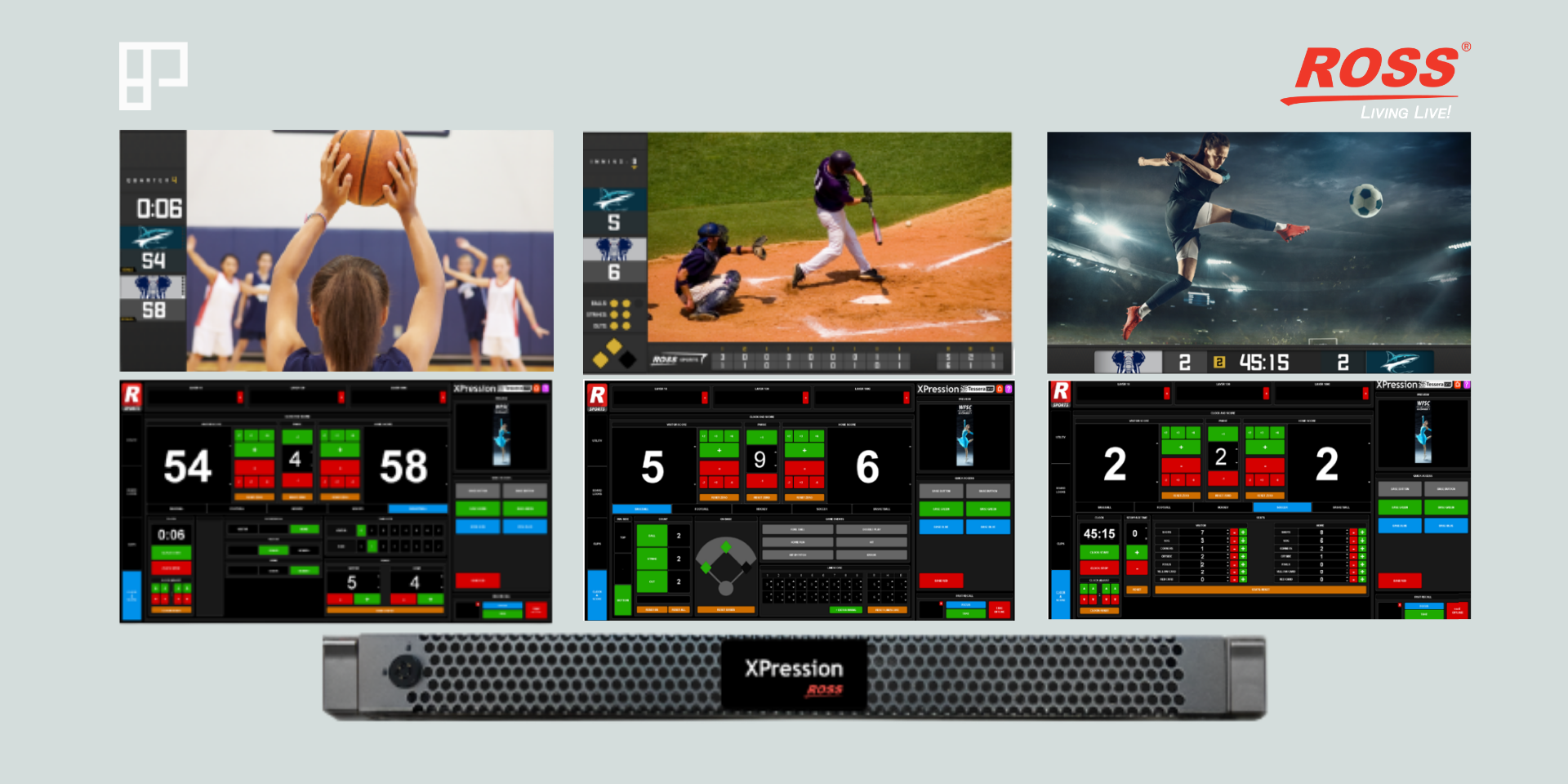 A COMPLETE LED CONTENT MANAGEMENT SYSTEM
The Tessera One system comes with a library of content created exclusively for XPression with customizable graphics and pre-made templates for sporting events.
COMPACT AND POWERFUL
In addition to being powerful, the XPression Tessera One is also small, taking up only 1RU, and it also offers up to three 1080P HD outputs, which can be mapped to fill over six million LED pixels.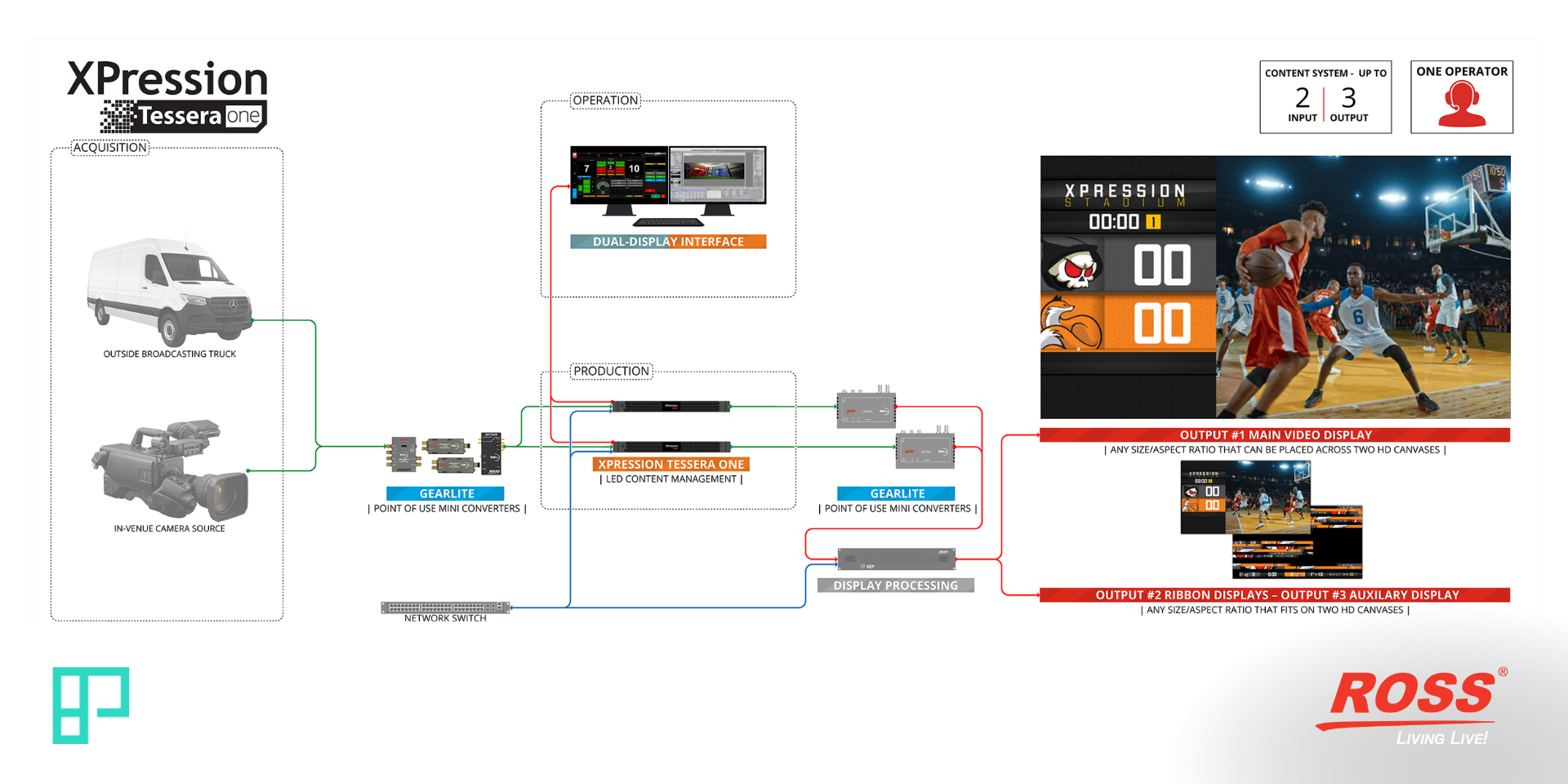 LOW LATENCY VIDEO INPUT PROCESSING
Designed as an all-in-one LED content management system, XPression Tessera One utilizes a low latency video input processing function of less than three frames. This means that a video input signal passed through XPression Tessera One with graphics composited over it will not distract the fans in the stands. What they see on screen will appear at the same time as it does on the playing surface or stage.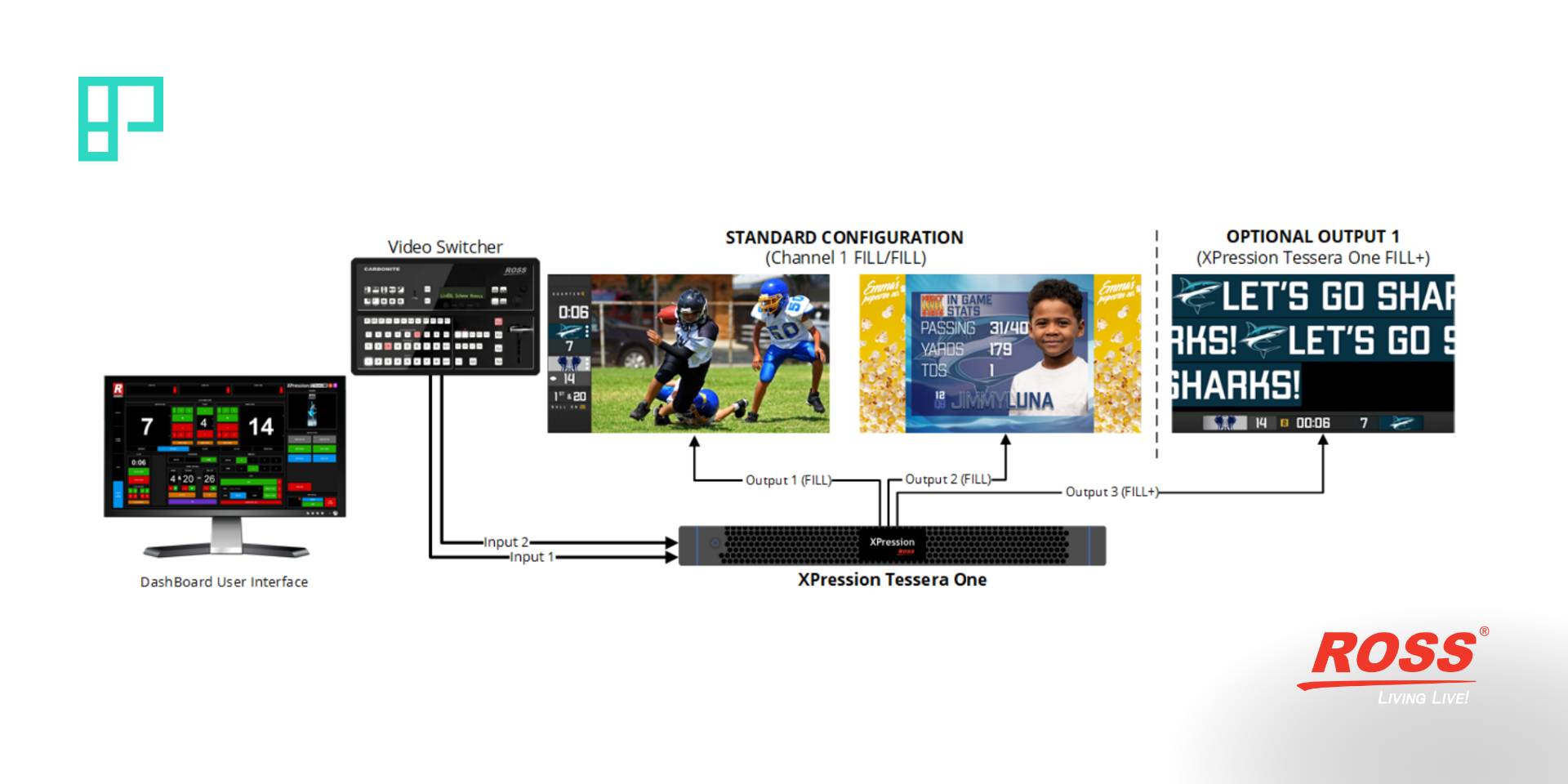 A COMPLETE SOLUTION
It can be used to transmit only the video of the event or to do it with superimposed graphics, namely clocks, counters, and results, or any other additional requirement.
To complete your experience with XPression Tessera One Venue Control, XPression Tessera One also offers licensing for XPression INcoder and DataLinq™.
For more specs/information about this Ross Video solution, READ the summary of this solution HERE.
For more information, get in touch with our team!