Ross Master Control Solution
Introducing the Ross Master Control Solution for continuity – a set of end-to-end tools and equipment that integrate a seamless workflow, offer flexibility and high performance and are easily scalable.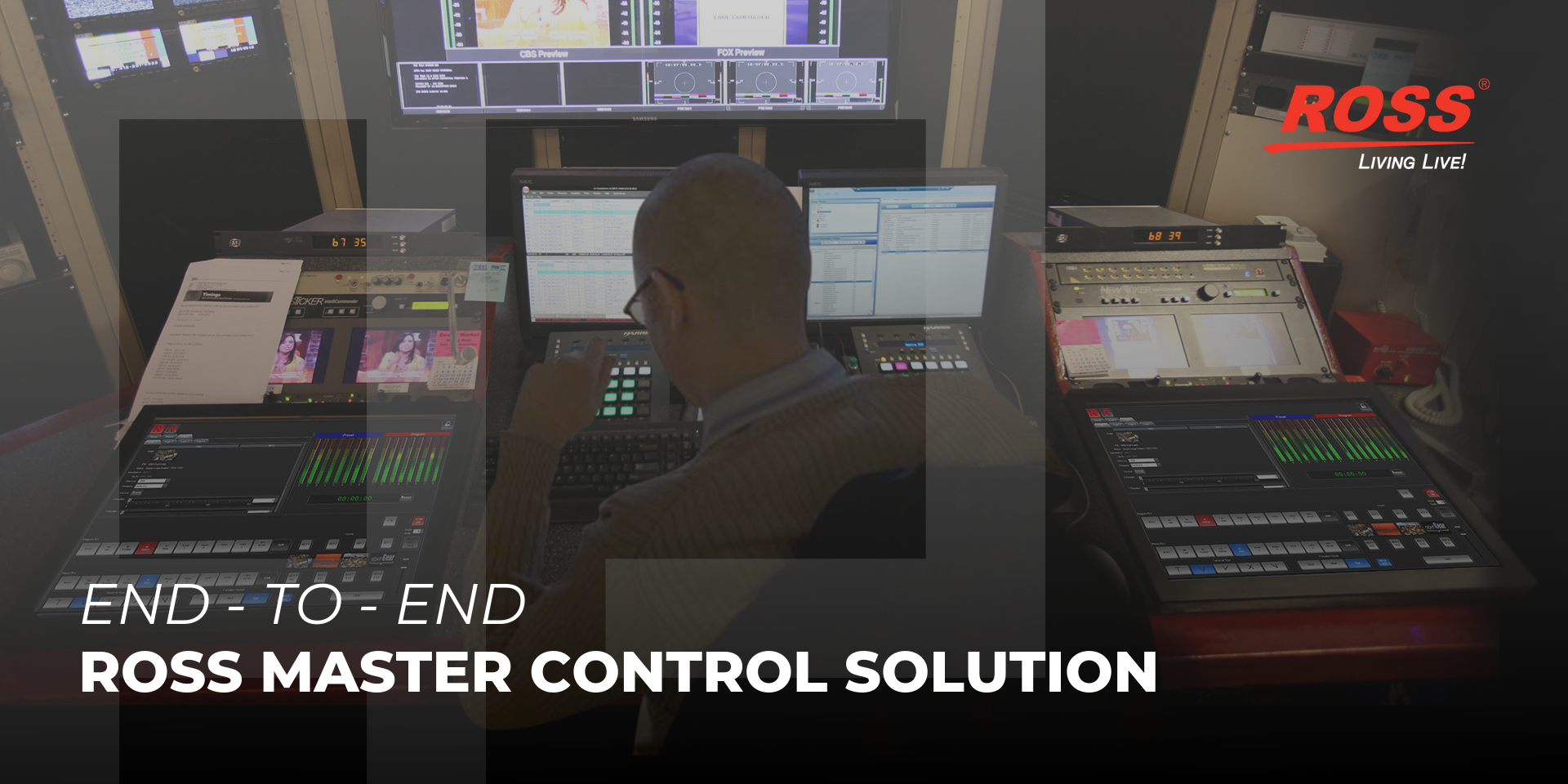 AN INTEGRATED SOLUTION
Ross provides a comprehensive suite of Master Control solutions to allow media distributors to deliver their content to their audience. This ranges from content playout and graphics creation to the underlying plumbing that allows connectivity and signaling.
This solution may include:
MC1-UHD: Master Control Switcher (Continuity Table)
Media I/O: Ingest and Playout
AirCleaner 2: Live Production Profanity Delay (Live Signal Delay)
XPression Tick-It: Tickers and Branding (Graphics)
Ultrix: Routing and Multiviewers (Matrix and Multiviewers)
OpenGear: Modular Infrastructure
SoftGear: Broadcast Audio Processor (Audio Processing)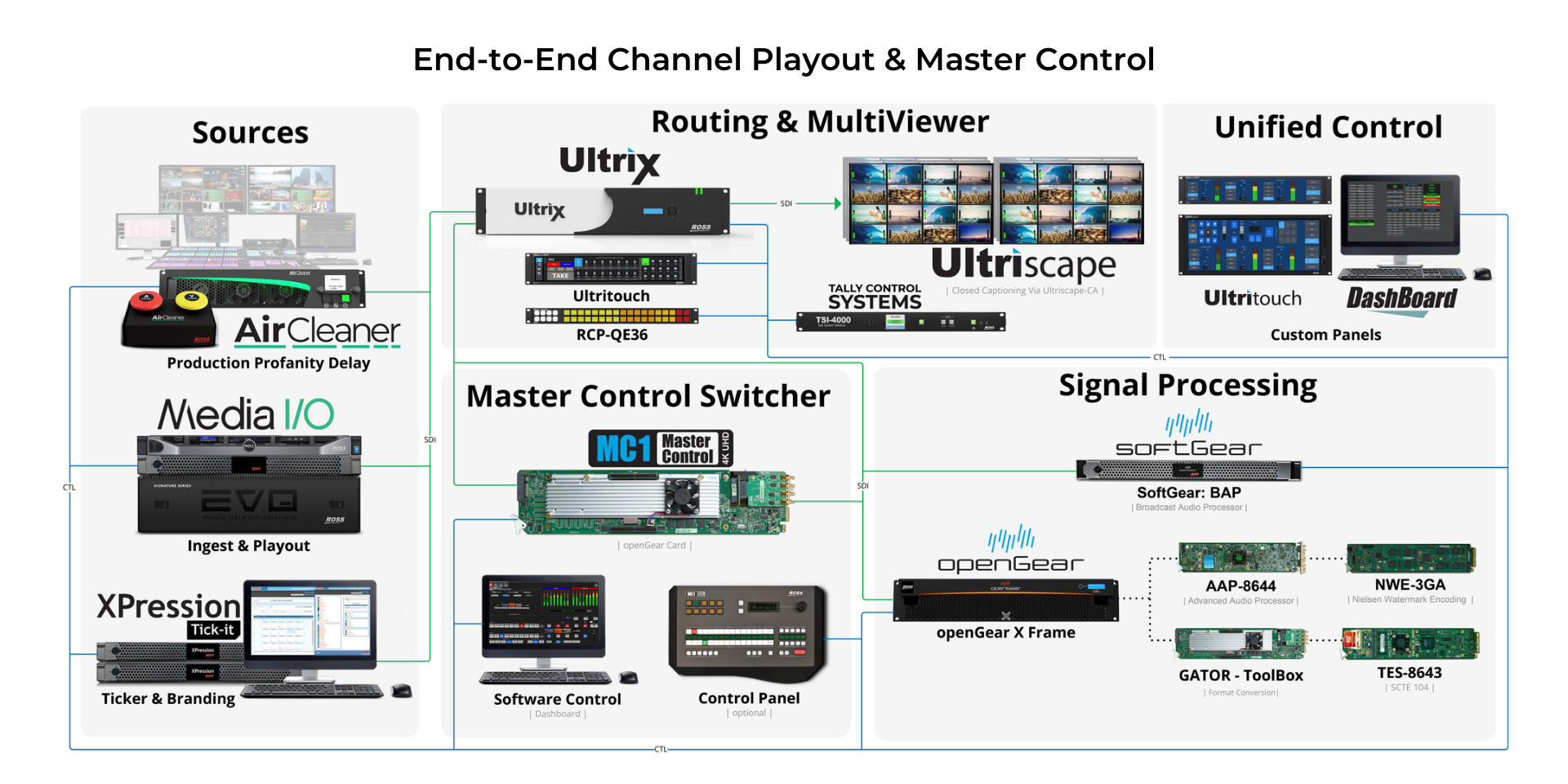 HIGH CONTROL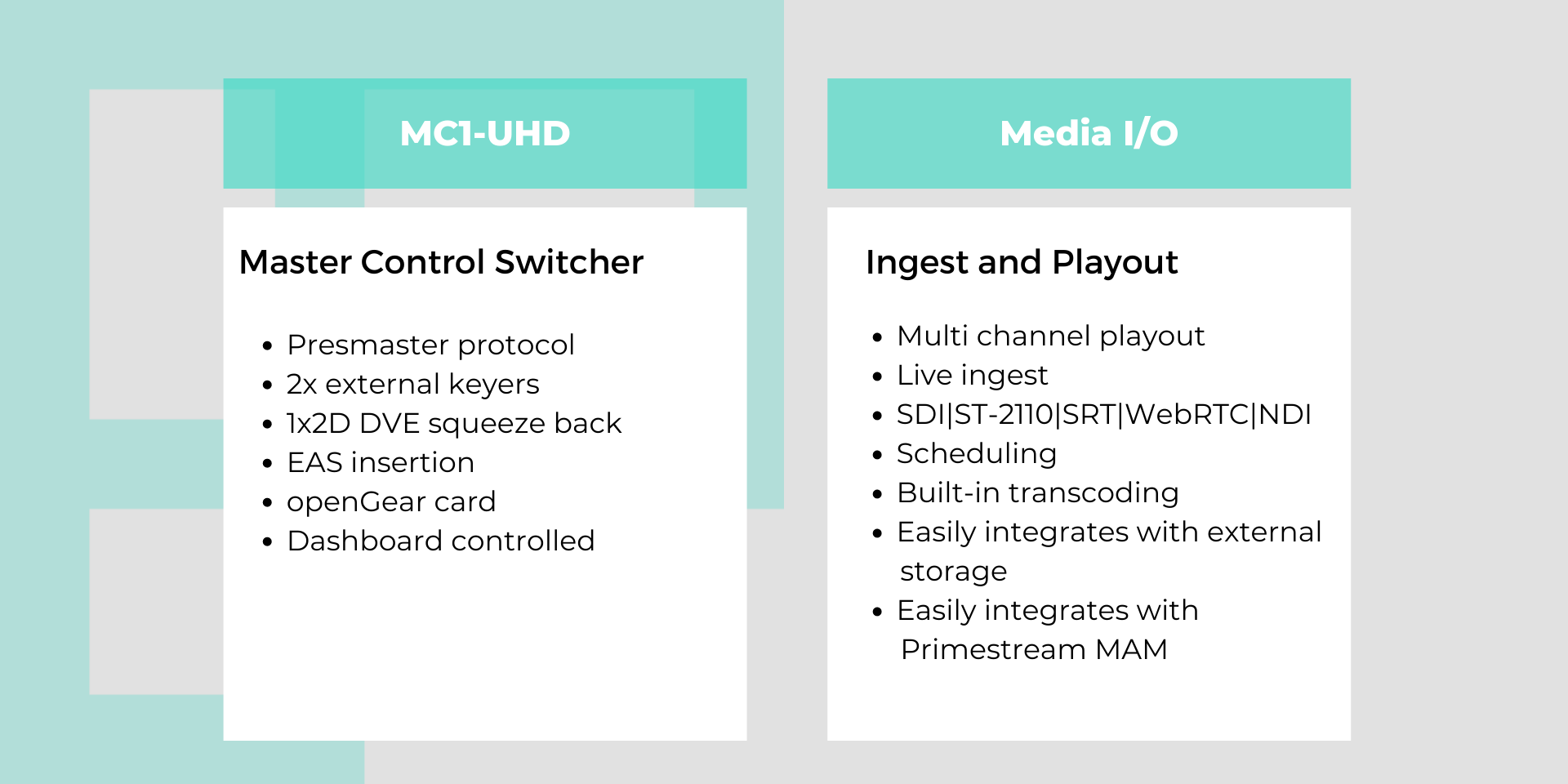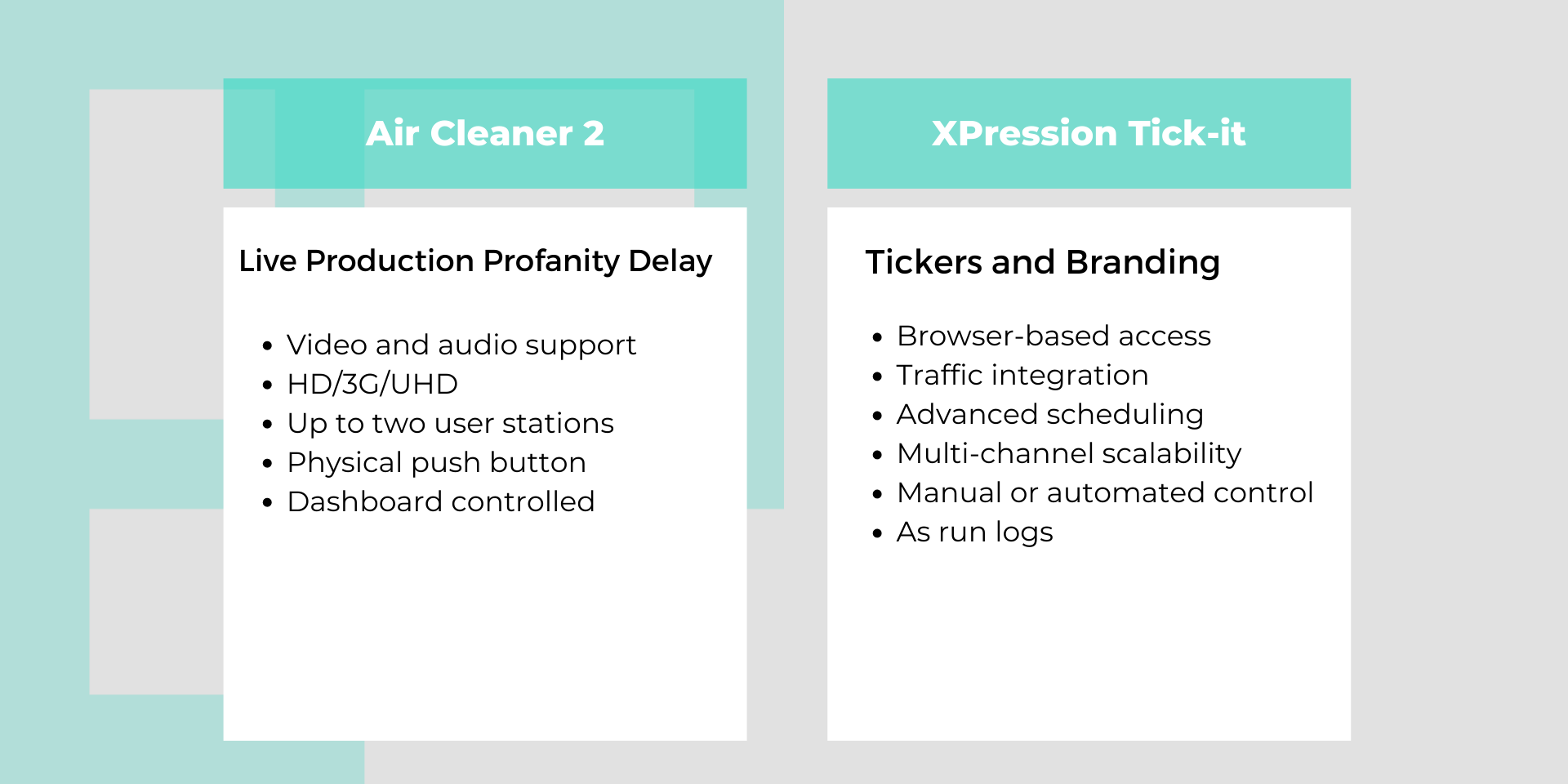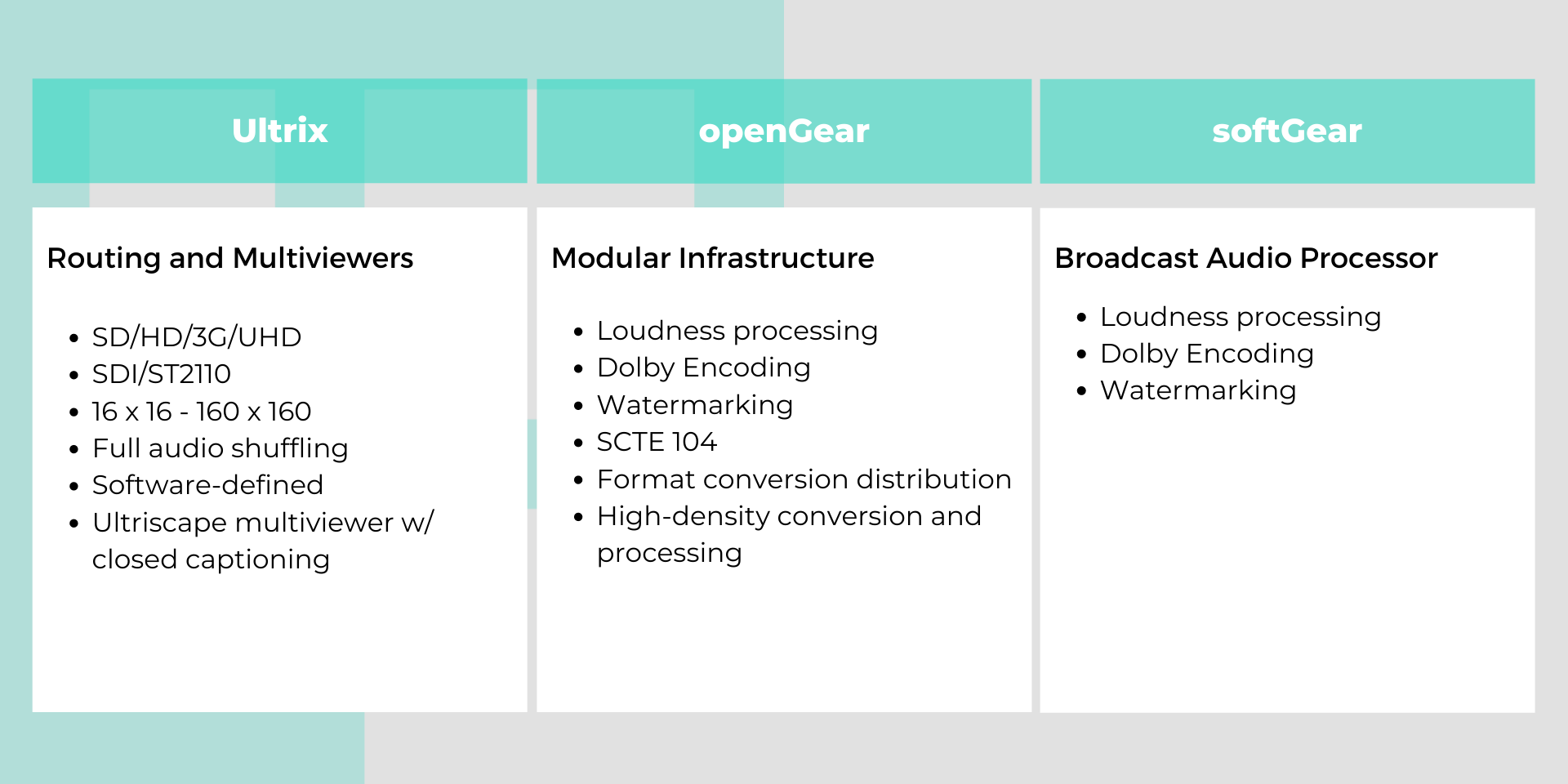 Discover different options and workflows below:
End-to-End Equipment - From Playout to the Master Control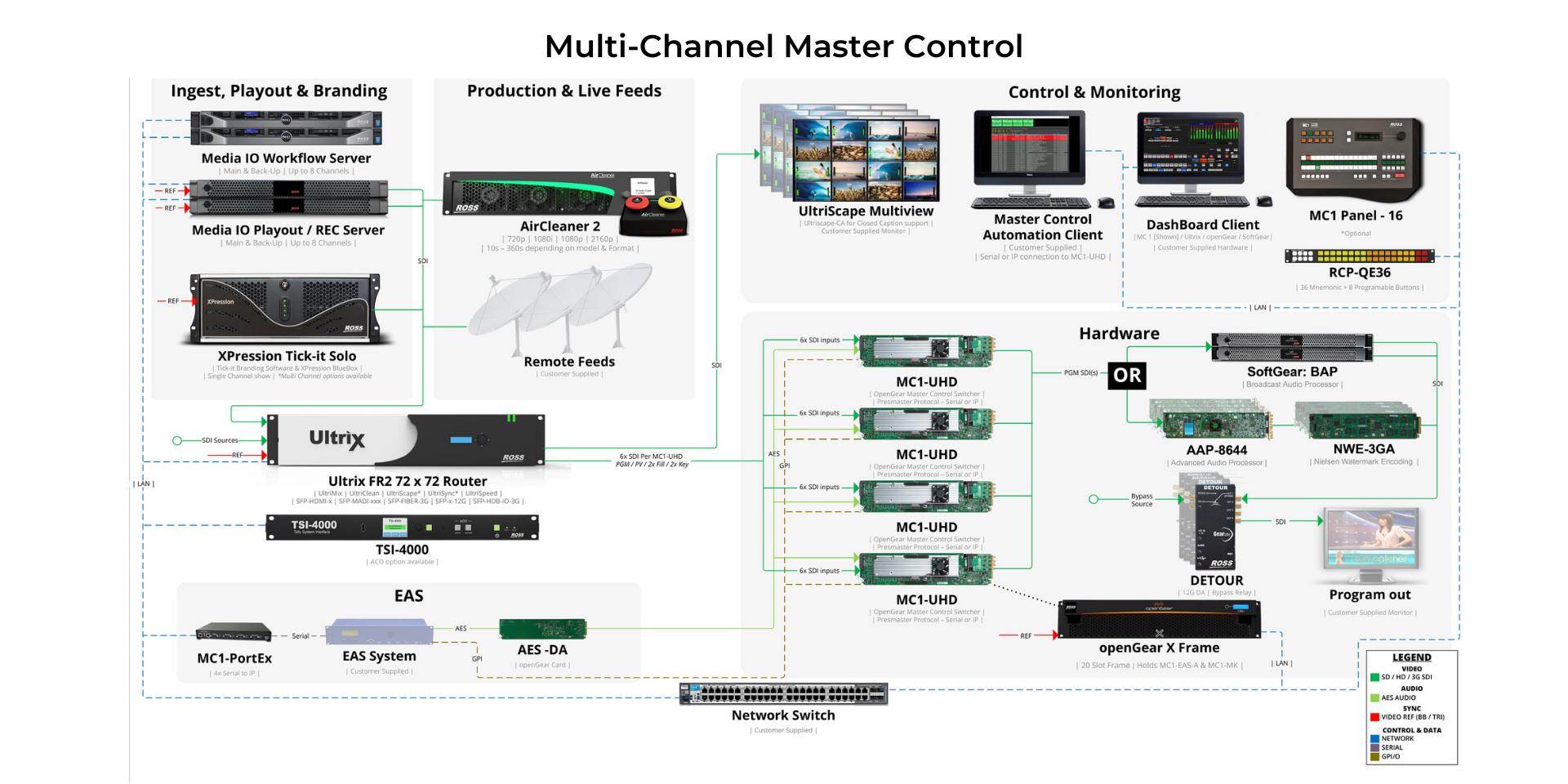 Multi-channel continuity
The Ross Master Control solution can be easily scaled to meet the needs of your facility. Common control interfaces make it easy to manage multiple playouts, branding, and master control channels from a single workstation.
It's easy to expand the solution without losing your initial investment and existing workflows.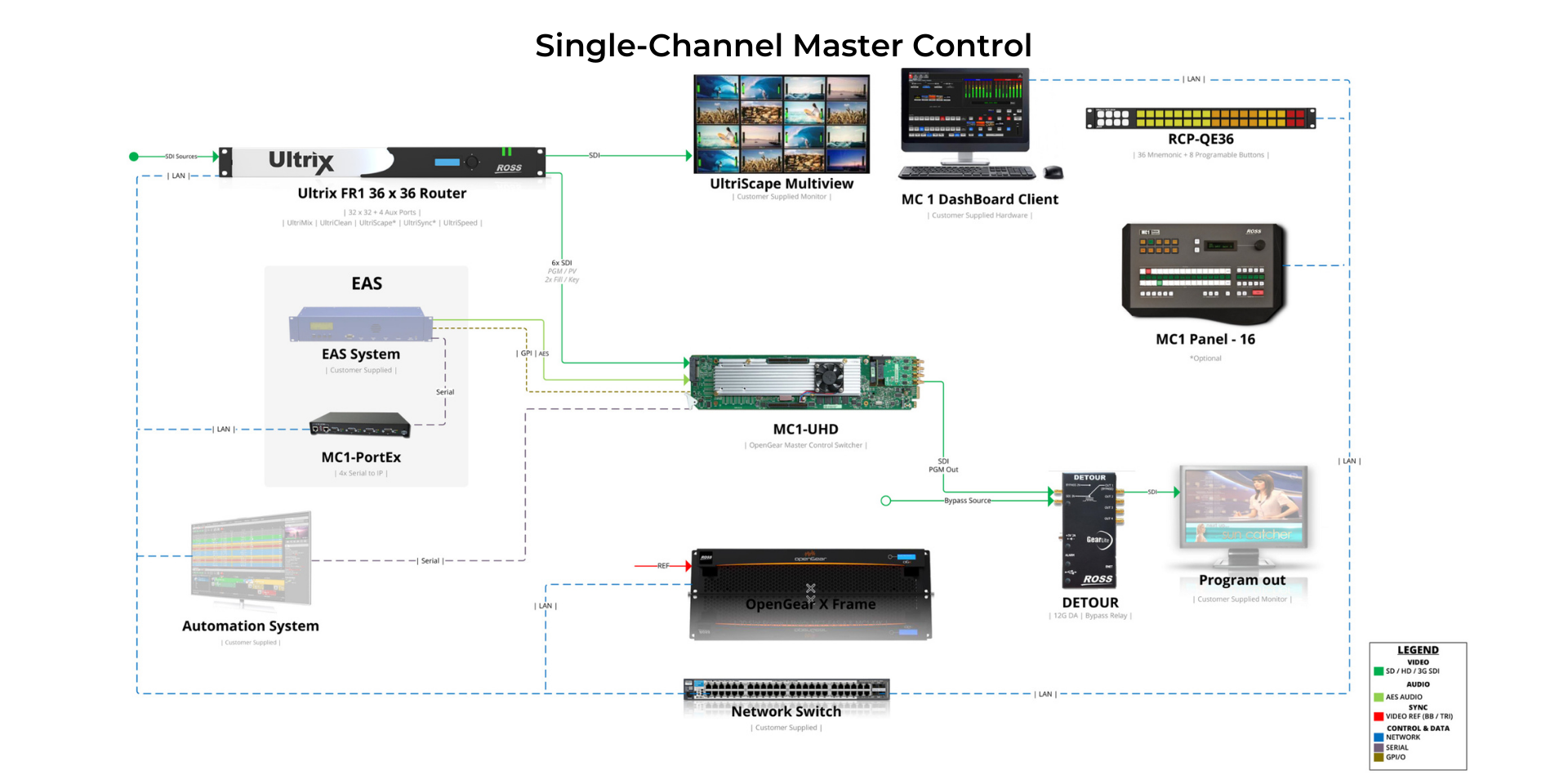 Single Channel Continuity
The system can also be scaled down to be a more practical and easy-to-implement solution for single-channel applications. You can build the system you need now, with room for expansion in the future.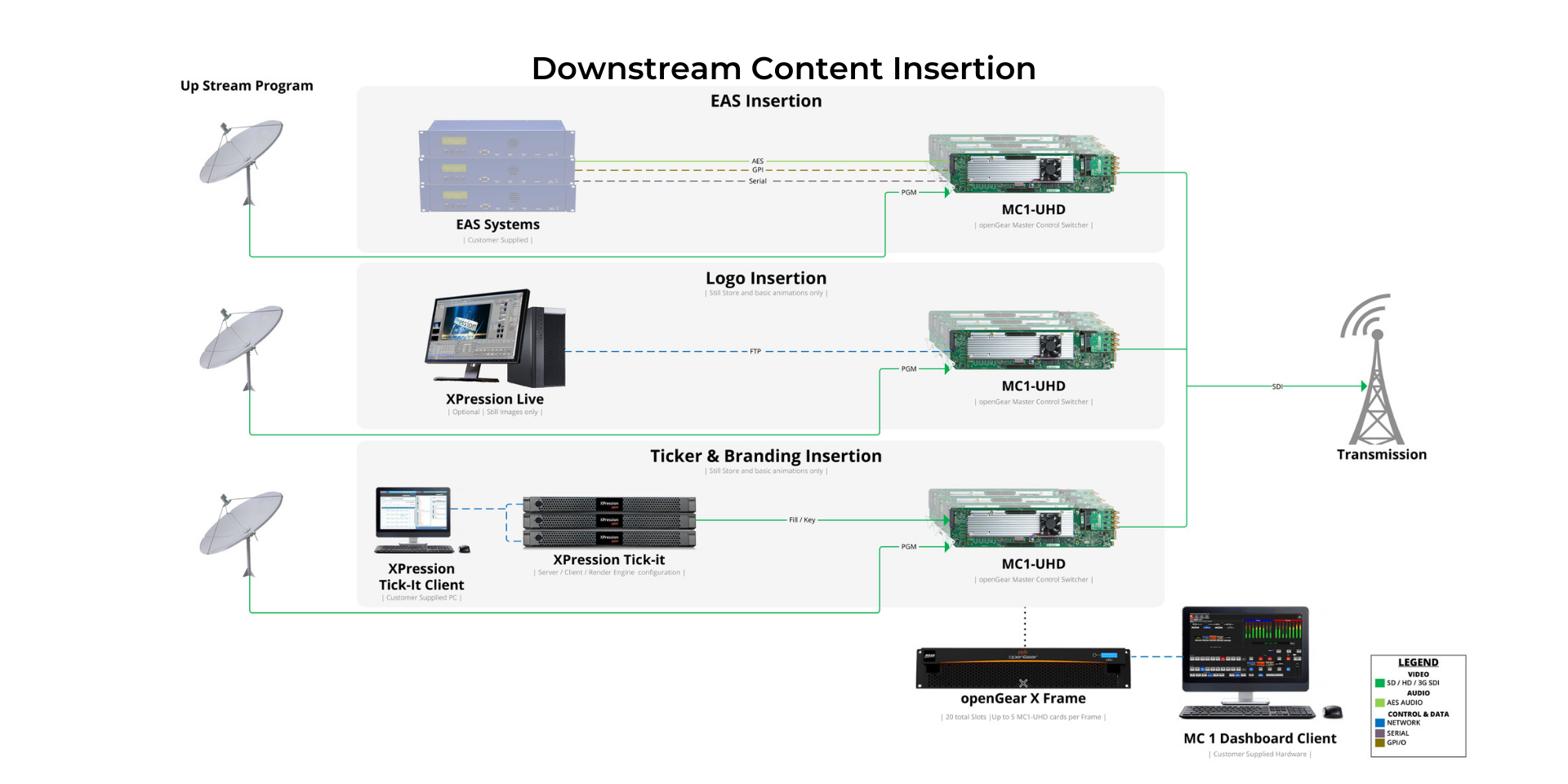 Downstream content insertion
Economical, reliable solutions that are easily implemented in situations where only a simple channel mark is needed or even when something more complex is needed such as the insertion of the Emergency Alert System.
Great for localized network pass-through, simultaneous transmission, or for augmenting existing master control and playout systems.
For more details on each product used in each of these solutions: https://www.rossvideo.com/applications/master-control-solutions/