NAB Show 2022 - April 23rd to 27th, 2022
NAB is an important event in our industry, although we were not present, we will let you know the news of some of our partners.
Ross Video
Production Cloud
Production Cloud is an end-to-end highly flexible production solution that is specifically designed for broadcast-quality content live production fully powered by the cloud and optimized for AWS. Supporting perpetual and subscription licensing models and operating natively within a customer-supplied cloud ecosystem, the Ross Production Cloud allows production teams to collaborate and produce live shows and events, using the same interfaces that they are already experienced with.
It combines production switching, real-time graphics, ingest, playout, newsroom, asset management, and remote contribution capabilities, with innovative ground-to-cloud technologies designed by Ross to bring on-premises SDI and NDI live feeds into the cloud ecosystem, and vice versa. Ross Production Cloud makes it easy for teams to expand their existing production capabilities, or experiment and explore new programs and formats with the reliability and support that they've come to expect from Ross solutions.
Production Switchers - Carbonite Ultra & Ultrix Carbonite v7.0
Ross Video's comprehensive production switcher lineup grows more robust and more versatile with the introduction of significant feature upgrades to the Carbonite product line, while its hyperconverged production platform, Ultrix Acuity, is now compatible with TouchDrive control surfaces.
Graphite CPC (Cloud Production Center)
The award-winning Graphite All-In-One Production System with powerful video switching, audio mixing, and graphics capability is now also available for cloud-based workflows.
XPression Tessera One and the new version 11.0 of XPression
XPression Tessera One is a new, all-in-one Ross Video solution that provides over six million broadcast-quality pixels so you can stream your content to LED Displays and LED Walls.
Ross also introduced the new version 11.0 of XPression, which contains new features like copying existing XPression Sequencer items to a specific Take ID, using Superscript and Subscript for 2D text, and much more!
Voyager/ Lucid Studio
With major enhancements to Voyager, the Unreal-based rendering platform, and Lucid Studio - the control center for virtual productions - Ross Video continues to demonstrate its commitment to virtual production solutions and particularly virtual LED studio solutions, also known as XR.
Know more: What's New from Ross for NABShow 2022 - Ross Video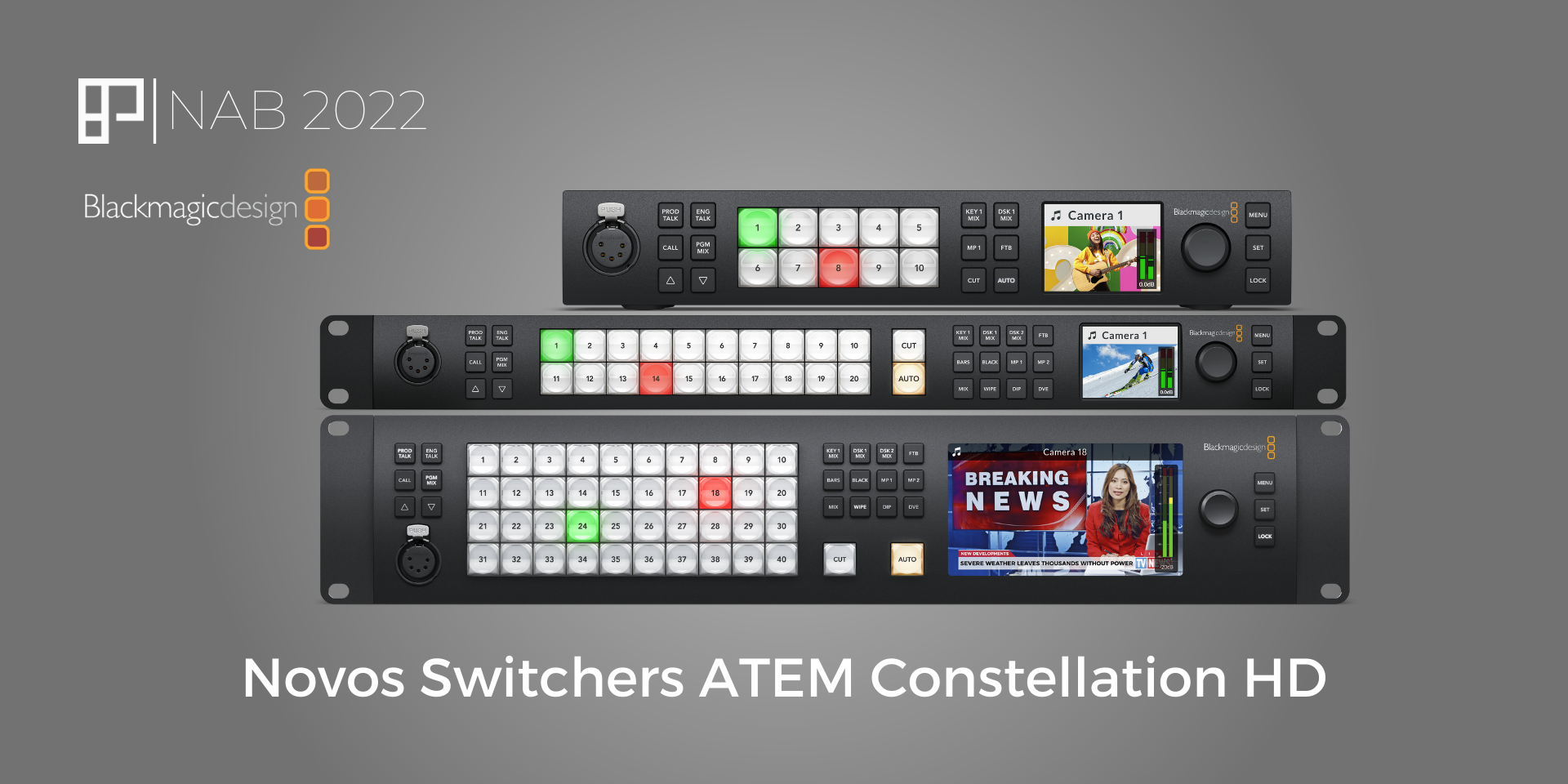 Blackmagic Design
In this latest edition of the NAB2022, Blackmagic Design has announced a new family of ATEM Constellation HD switchers for live production that includes powerful professional features, plus the latest technology and electronics at an affordable price.
Among the 3 new switcher releases are a 1 M/E model with 10 SDI 3G inputs (ATEM 1 M/E Constellation HD), a 2 M/E model with 20 SDI 3G inputs (ATEM 2 M/E Constellation HD), and a 4 M/E model with 40 SDI 3G inputs (ATEM 4 M/E Constellation HD). All models include pattern conversion on each SDI input, four advanced chroma-keys per M/E, one DVE per M/E, USB webcam outputs, media players, a larger media pool, and much more. Control software is included or you can control these switches via 1M/E, 2M/E, or 4M/E panels.
These new ATEM Constellation HD switchers are designed as a professional upgrade for ATEM Mini customers looking to expand or for larger broadcasters looking to upgrade their studios with a modern switcher.
Know more: New Switchers ATEM Constellation HD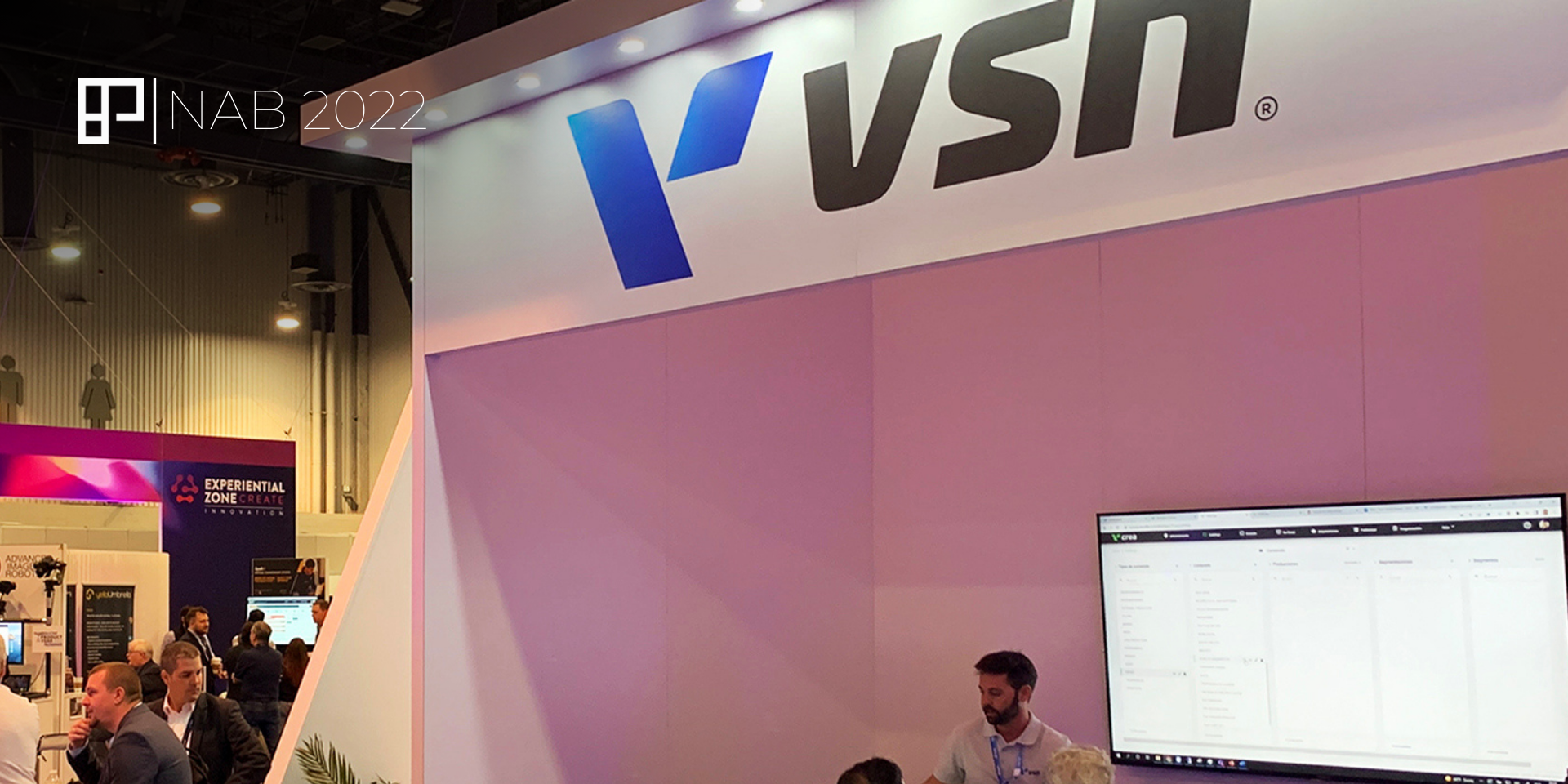 VSN
In addition to the new logo design, VSN presented at NAB 2022 the new Metadata Rules Editor, a tool that uses a simple programming language and allows the creation and management of multiple metadata operations to automate and control media assets.
The new commercial module in VSNCrea was also presented, which allows the assignment of different prices for different time blocks of the day, the selection of the type of ad taxation (fixed, cost per thousand, cost per classification), and the direct exchange of this information with the commercial contracts on which they are based. Through the integration of these automation and precision enhancement tools, VSN further extends the monetization options available to its users.
You can read more about this here: NAB Show 2022 VSN News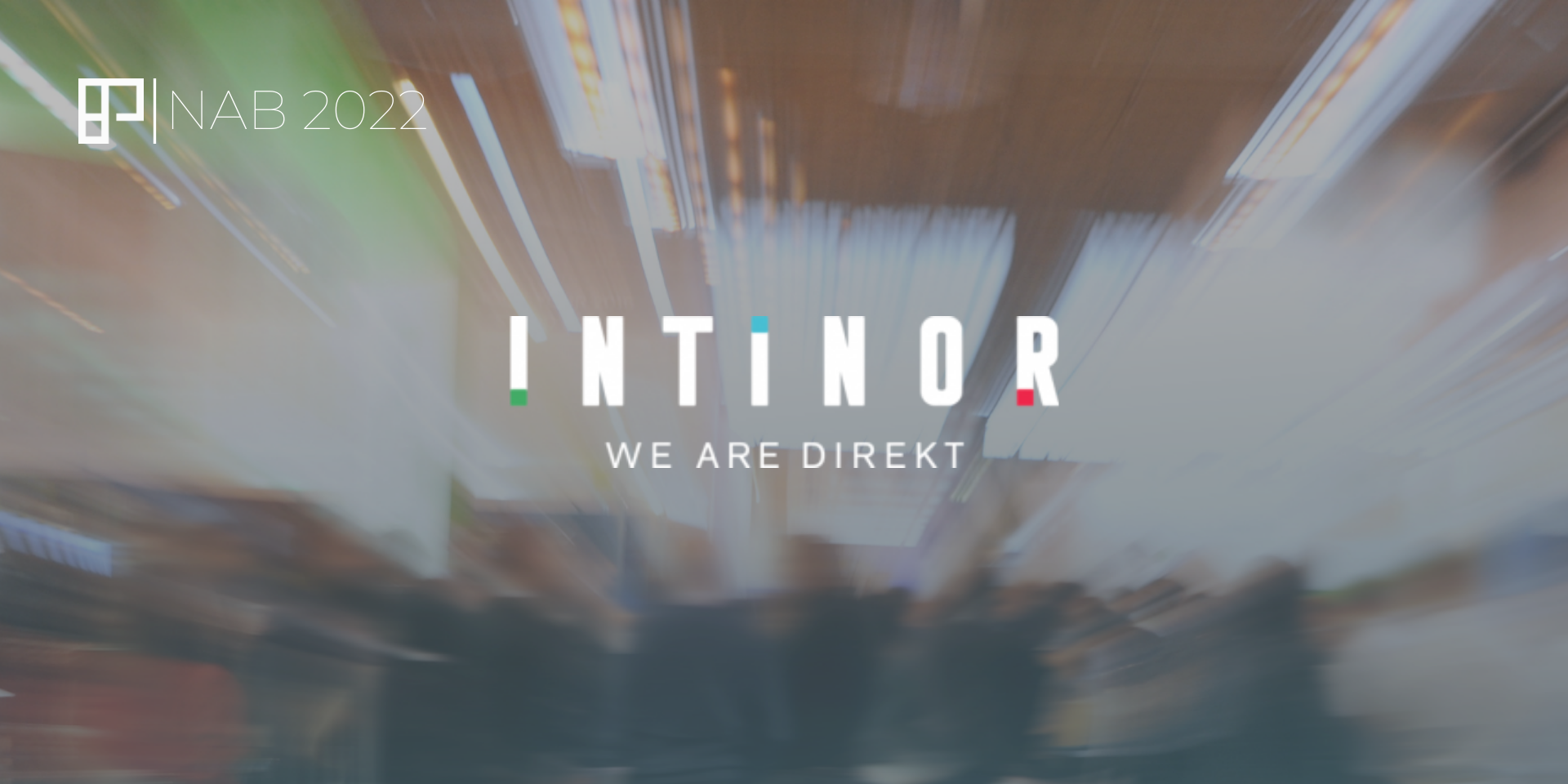 INTINOR
Intinor presented its latest solutions for high-quality video streaming.
The solutions from the Direkt range are the ones highlighted at this event, an ultra-low latency solution, with synchronized signals and full support for SRT/RIST in addition to Bifrost that guarantees interoperability between multiple vendors.
The Direkt range offers less than half a second for complex contribution links. With this solution, two-way interviews are easier than ever, eliminating the problem of overlapping voices when multiple parties communicate simultaneously. Broadcasters now have a plug-and-play solution to support remote production without compromising operational flexibility or on-screen quality.
Know more: Intinor at NAB show 2022 – INTINOR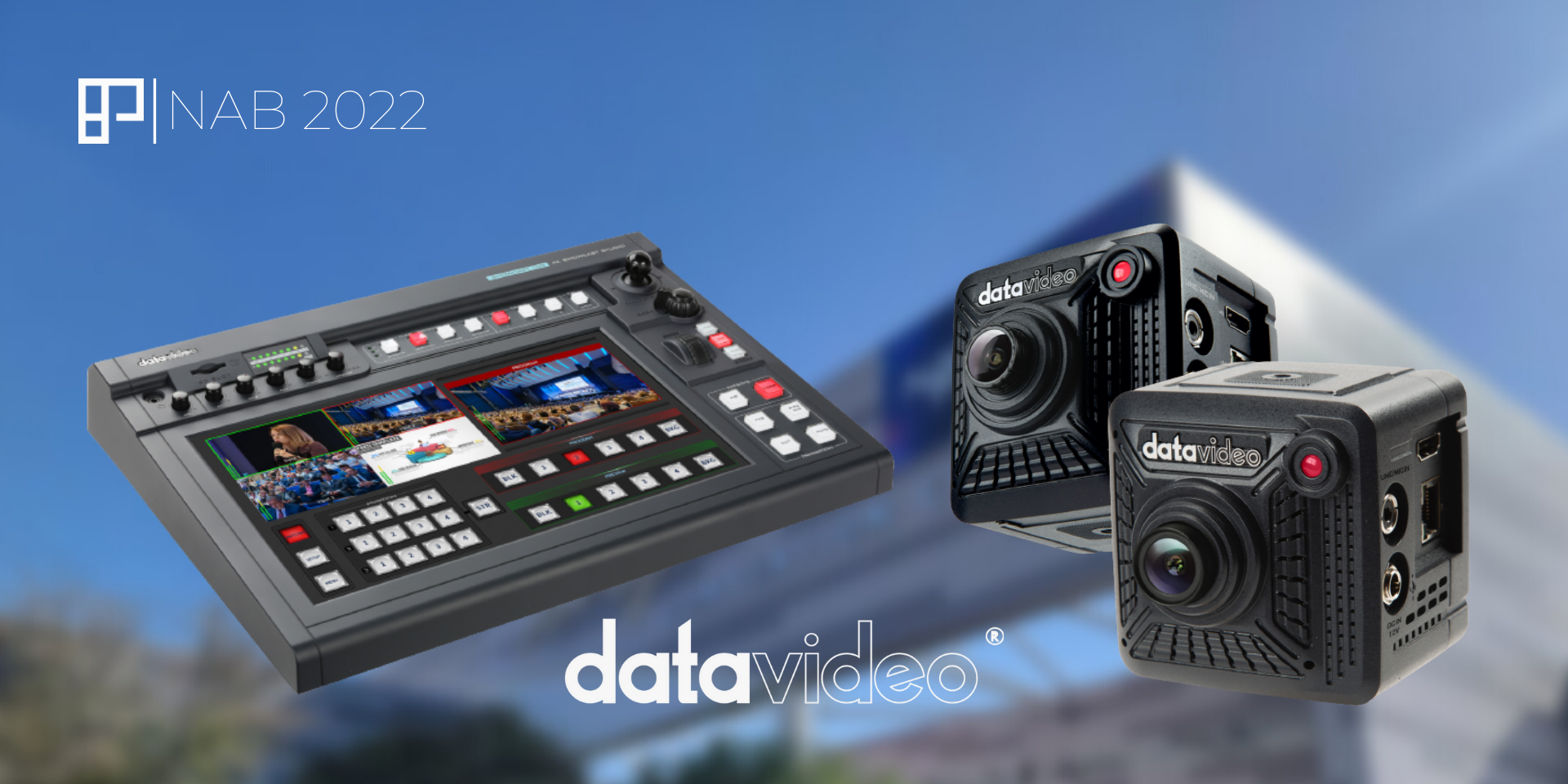 Datavideo
Datavideo introduces the ShowCast 100, a new all-in-one 4K switcher with integrated camera control, streaming, recording, and a 14-inch control panel for easy operation and monitoring of all sources. The ShowCast 100 features a preset joystick, knobs, and buttons to control pan, tilt, zoom of up to three Datavideo PTZ cameras with resolutions up to 4K60p. It also has 4 HDMI inputs and outputs, XLR and RCA audio input.
Know more: Datavideo ShowCast 100
The new BC-15P 4K POV camera has a 1/2.3" 4K CMOS sensor to capture high-quality images. It is one of the best cameras for capturing eSport applications with a high-quality optical lens. The BC-15P includes two interchangeable fixed lenses, a standard lens, and a wide-angle lens.
Furthermore, BC-15P can simultaneously live stream H.264/H.265 video to two CDN platforms such as Facebook, Youtube, and Twitch.
Know more: Datavideo POV 4K BC-15P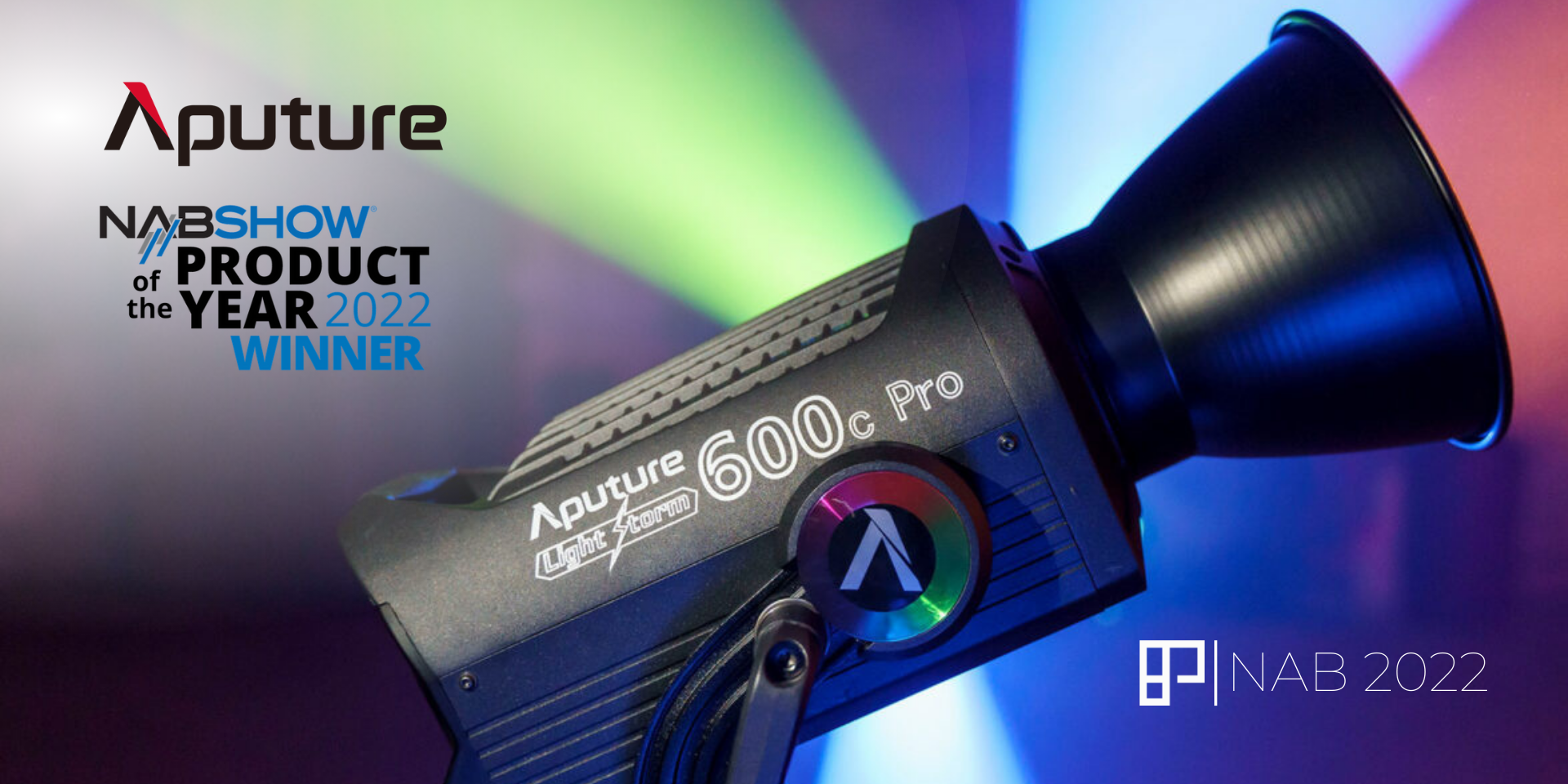 APUTURE
Aputure introduced the new, award-winning Light Storm 600c Pro, the first Aputure full-color RGBWW 600W light source.
More than 4,150 lux @ 3m with Hyper Reflector
Fully adjustable CCT from 2,300K to 10,000K
Green-Magenta Adjustment
Continuous brightness control from 0.1% to 100%
>90% of colors within the Rec.2020 color space
Know more: LS 600c Pro - Aputure