Primestream – Asset Management Platform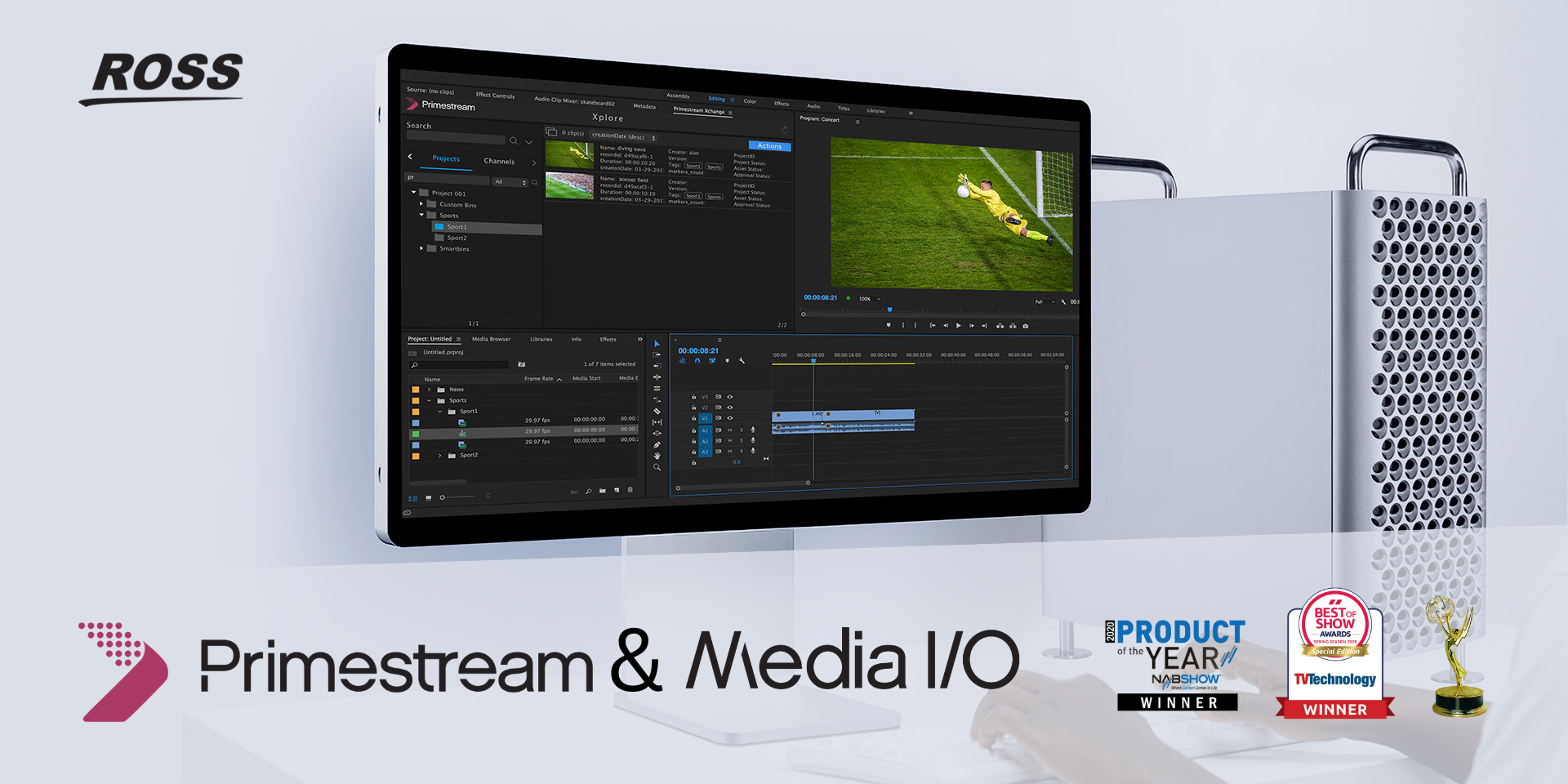 Primestream is an award-winning asset management platform, approved by the world's leading creatives as one of the best content management solutions. When combined with the rest of Ross' suite of products, this platform seamlessly integrates file-based workflows and offers global access to your content in one or more locations.
Since the Primestream solution was added to the Ross family, our partner has worked to integrate it into a wide variety of media production workflows. Now our partner can offer this Emmy-winning technology as part of the Premiere, Final Cut X, Inception, and Overdrive solution and with full integration with Media I/O for ingest or playout.
With an integrated, web-browser-based cut editor and remote proxy editing, this solution enables local and remote workflows of all kinds for any content producer.
What sets these Ross solutions apart?
The media asset management system combined with Primestream and Media I/O software is an open architecture solution. That is, all workflows are transparent to the end-user or to the system integrator, thus facilitating all processes and conversations between all components of the production system.
Unique storage and files to preserve redundancy
While competing solutions offer systems designed for different areas - e.g. editing, studio production, master control playout, etc. - the MAM Ross solution
Primestream uses a single file and store approach preserving redundancy at different levels. This lowers the total investment cost and increases production speed by avoiding unnecessary file copies and complex storage maintenance.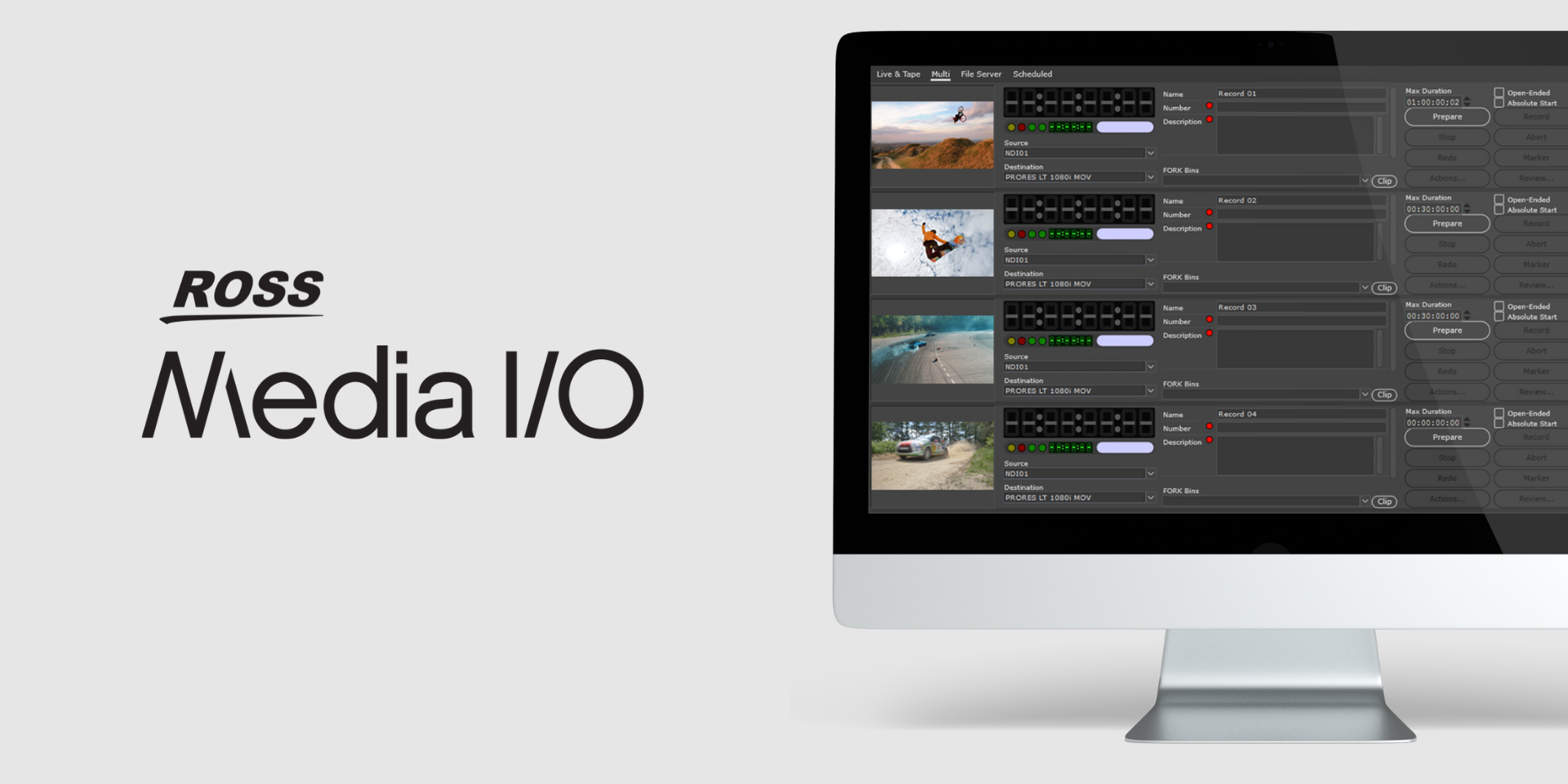 Video format options

As Media I/O is a software-defined solution, it is not tied to any (fixed) hardware configuration and can run in a virtual environment. This offers the end user several options for video formats and sources and makes it easy to switch to a new codec without replacing hardware.

Hardware and platform options

The combined Media I/O and Primestream solution is unique and is platform independent (Mac/Windows) yet supports all 3 major vendors of I/O Boards: AJA, Matrox, and BlackMagic.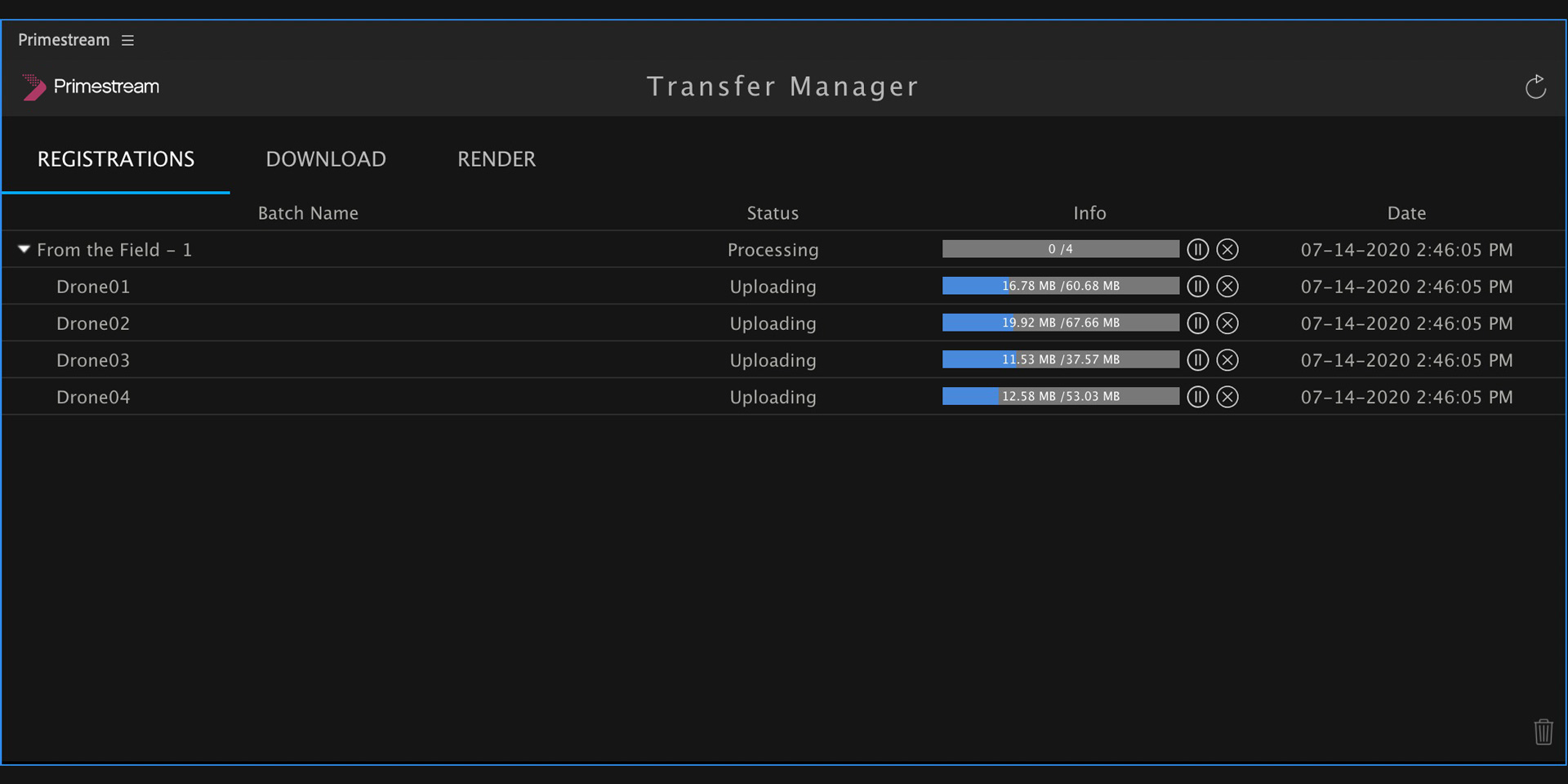 The automation engine proves how powerful this solution is because it combines PAM and MAM functionalities.
Whether it's a simple task like automatic archiving or automatically sending a clip to other external points, its flexibility is recognized as highly efficient and reliable for all its users.
The automation engine is metadata-driven, enhancing asset search and organization capabilities. The simplicity of configuring and adding properties allows for smarter forms of organization and makes all metadata go all the way from asset design to delivery platforms.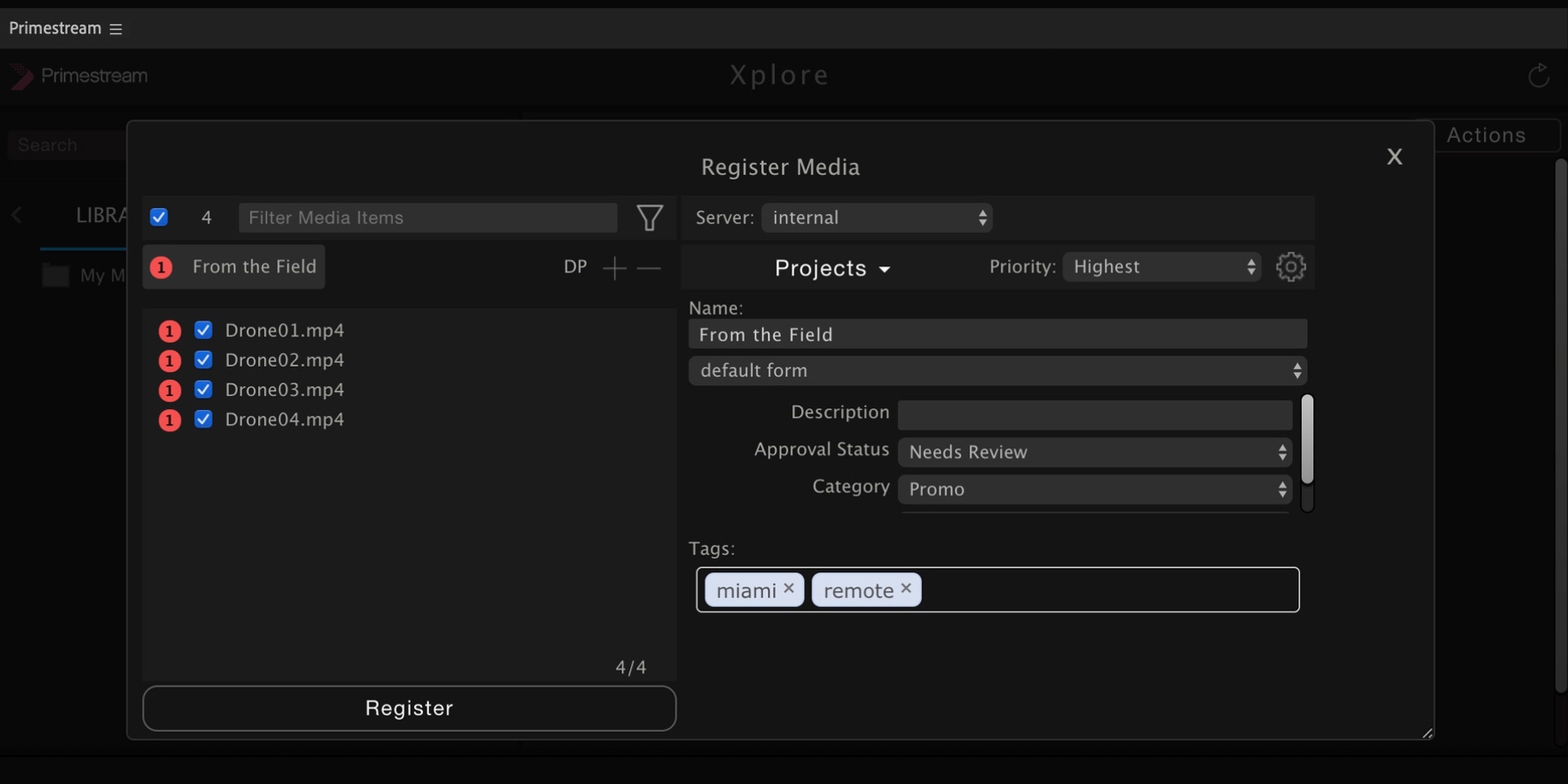 Media I/O and Primestream solutions are highly scalable systems that can start with a single ingest and a single workflow, and can grow with customer requirements, regardless of the scale of their operations.
Cloud, On-prem flexible, or private
While in other competing solutions customers are forced to migrate to a SAAS cloud, Ross offers the choice between implementing the system fully on-prem or in a hybrid private/cloud environment. While there are certainly benefits to having a MAM system on a cloud, there are still costs involved in hosting large amounts of video data in a data center and, on top of that, there are still the technical, legal and integration challenges that this industry still has. unresolved.
Media I/O and Primestream versions are the same for all customers.
In other solutions in this market, vendors offer customized options for certain customers. Ross believes that if a new feature is to be developed, it should be available to all customers, not just a few. And so, it also streamlines support and reduces costs.
Advanced processing of external metadata
Integrations with Microsoft Video Indexer (speech-to-text) and Adobe Premiere allow producers to use metadata in a highly effective way. The AI ​​metadata automatically flows through the MAM workflow and editor, making it easy to search for specific keywords while also allowing you to organize assets in the MAM system.
Primestream's architecture allows for the integration of other AI engines upon customer request.
Advanced processing of external metadata is not limited to artificial intelligence engines! It can also process sports statistics feeds like OPTA.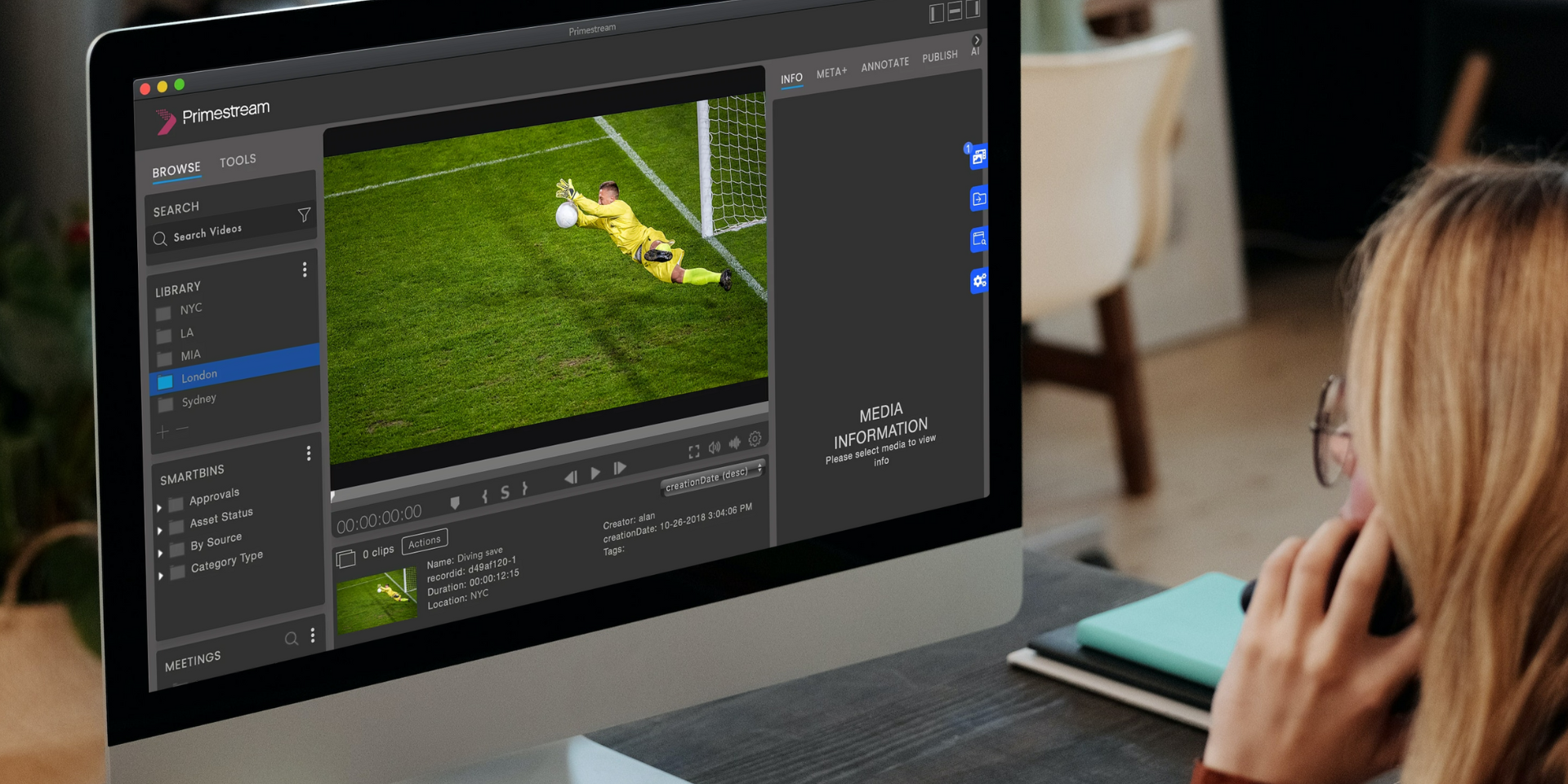 Real-time and web-based technology
The combined Platform (Media I/O and Primestream MAM) brings the best of real-time technology!
It's ideal for real-time ingest and playback and offers the flexibility to access all content, in a browser, which is crucial for workflows in sports and news, where time is at a premium.
These solutions bring real-time production as well as remote file-based editing tools to end users.
Producers can add notes to a live feed anywhere, on the web, and editors can work from anywhere using Adobe Premiere and Primestream. They can "render" the final sequence without having to download the high-res version.
Ross Video is known for its commitment to putting the customer first. The processes involved in the implementation of MAM solutions are fully aligned with this principle. Our partner maintains constant communication with their end consumers to ensure they are using their solutions on a daily basis. This communication makes it possible to build a system that not only meets customer needs but also exceeds expectations at every stage from planning to design and workflows.
Ross' vast portfolio ranges from cameras, graphics systems, and video mixers to robotics, virtual production, infrastructure, and finally, media management and cloud solutions.
Learn more about Ross solutions on our partner website (www.rossvideo.com/).
Contact us to clarify any question at geral@pantalha.pt or by calling 21 754 36 40.