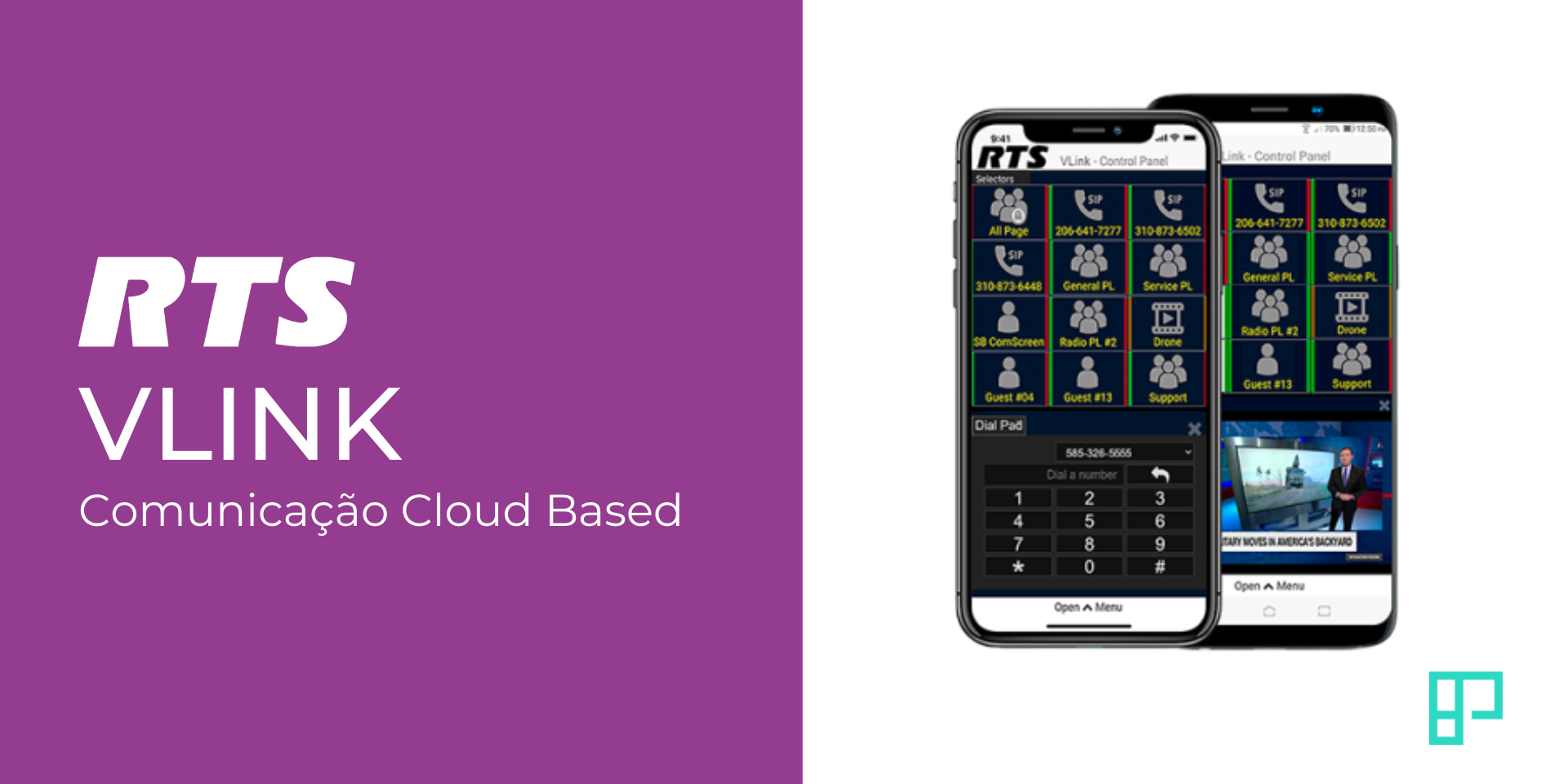 The VLINK solution from our partner RTS is a software solution for multi-channel/multi-access communications that can be interconnected to RTS intercoms, creating the perfect fusion between hardware and software capabilities.
VLINK is highly scalable and can support an unlimited number of point-to-point and Party Lines.
This solution consists of these main components:
VLink Virtual Matrix / Server: Server-side, multi-threaded summing/mixing engine with built-in SIP support.
VLink User Interface: Non-blocking client GUI for critical multi-channel and multi-access communications.
VLink Device Interface: Software interface to easily link disparate communication systems, including hardware intercom, two-way radios, and public/private telephone networks.
Application for system administration: Administrative control for dynamic configuration and monitoring of the VLink solution from any workstation on the network.
Other additional options:
VLink Redundancy: Redundant ports for your VLink intercom or SIP interface.
VLink Lite: Cost-effective wireless intercom solution that works on virtually any iOS or Android device and scales from 8PLs to 64 users.
VLink Recording: Audio recording.
VLink-Encryption: Adds AES 256-bit encryption to the system.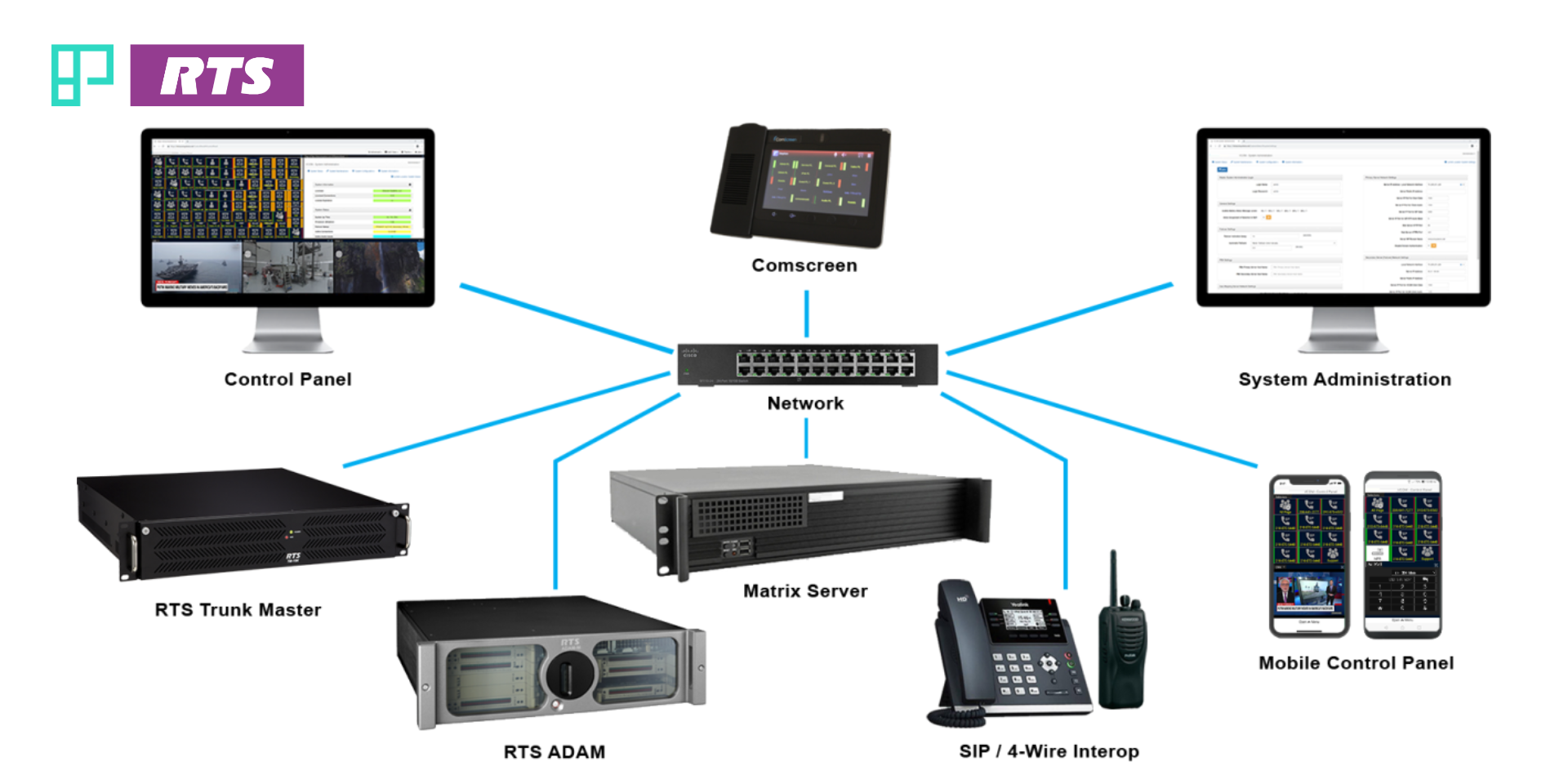 VLink has been used by major broadcasters for news, sports, and entertainment programs. In all applications, this solution can be used in different ways, including:
Coordinate the logistics and technical quality in the distribution of transmitted content;
Provide a control room for remote communications;
Remote communications from the producer to the base;
Local communications from the editing room;
Replacement of analog telephone intercom interfaces, thus acting as a SIP interface server;
Using VLink on remote iOS and Android Smartphones for wireless communication with studios or with belt-packs.

Click HERE to download the information leaflet about this solution. (The document is in English)
Learn more about RTS solutions on our partner website (https://rtsintercoms.com/).
Contact us to clarify any question at geral@pantalha.pt or by calling the number +351 21 754 36 40.
October 2022