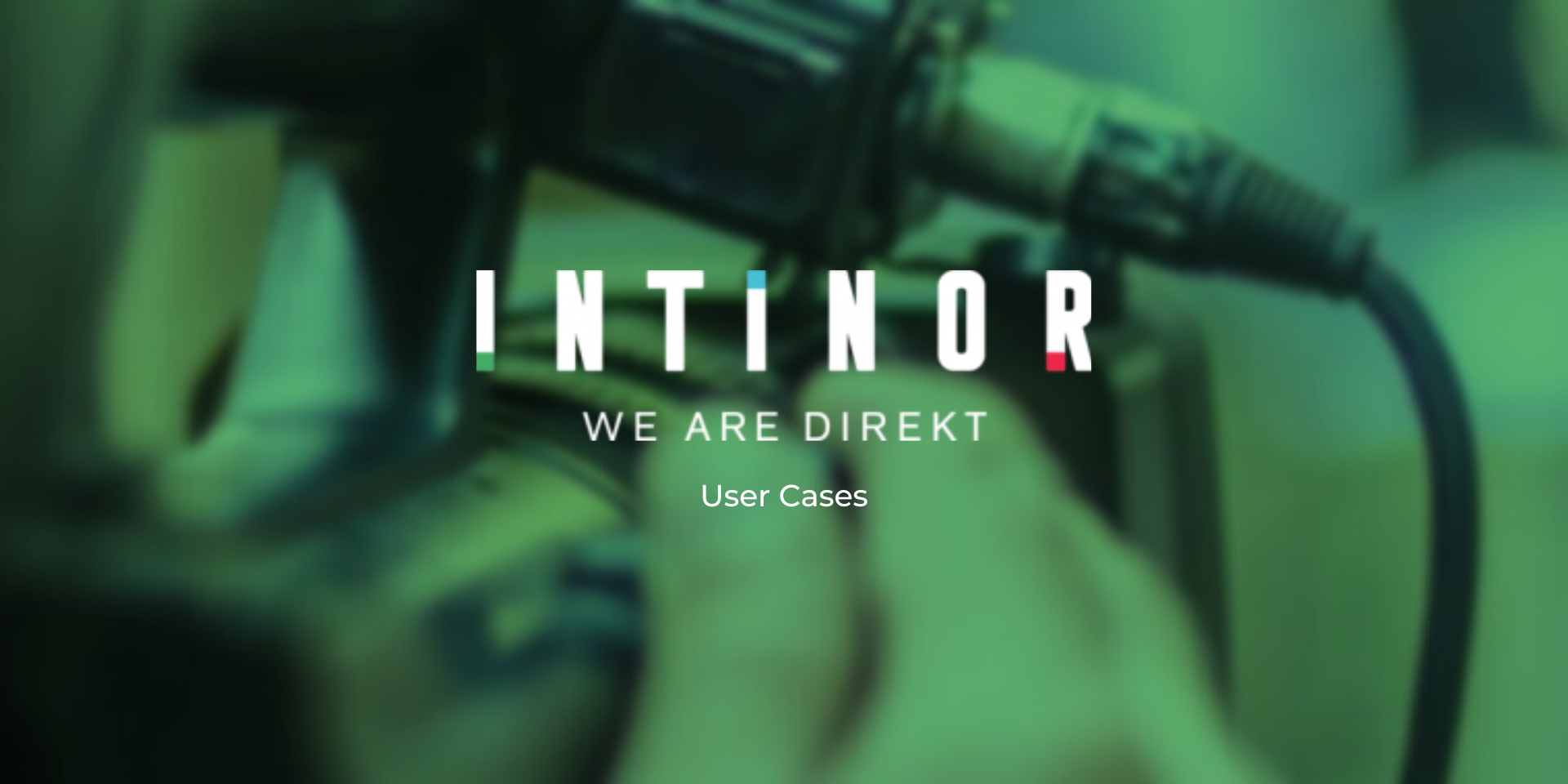 Since 2003 Intinor develops its own contribution and distribution products/solutions for broadcasters and telcos. With 20 years in the industry, our partner also offers solutions for remote production of high quality video over the internet.
The Swedish company has a very complete range of encoding and decoding equipments, as well as IP signal routing, transcoding, multiviewer and video mixing solutions.
We want to share with you some User Cases and workflows of worldwide companies where our partner's solutions made the difference.
ALTICE (Portugal)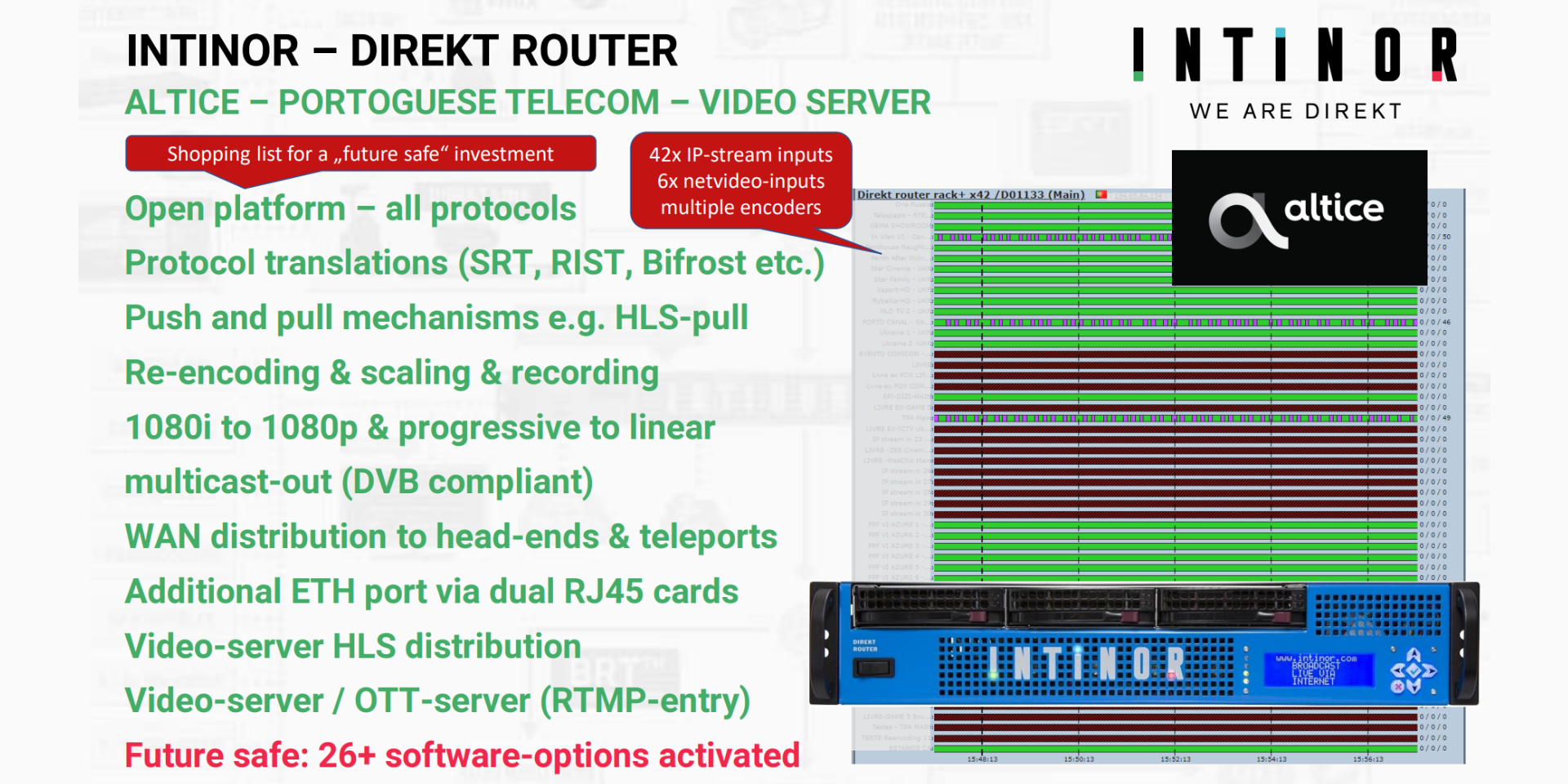 With a large national distribution network and international contributions, Altice Portugal needed a secure, resilient solution capable of handling dozens of simultaneous streams. Due to the adoption of the most common streaming protocols and the flexibility of adding functionality via licensing, Intinor's multifaceted solution was chosen by our client.
PGL - Remote Production for Valve – DOTA 2 (Oslo and Singapore)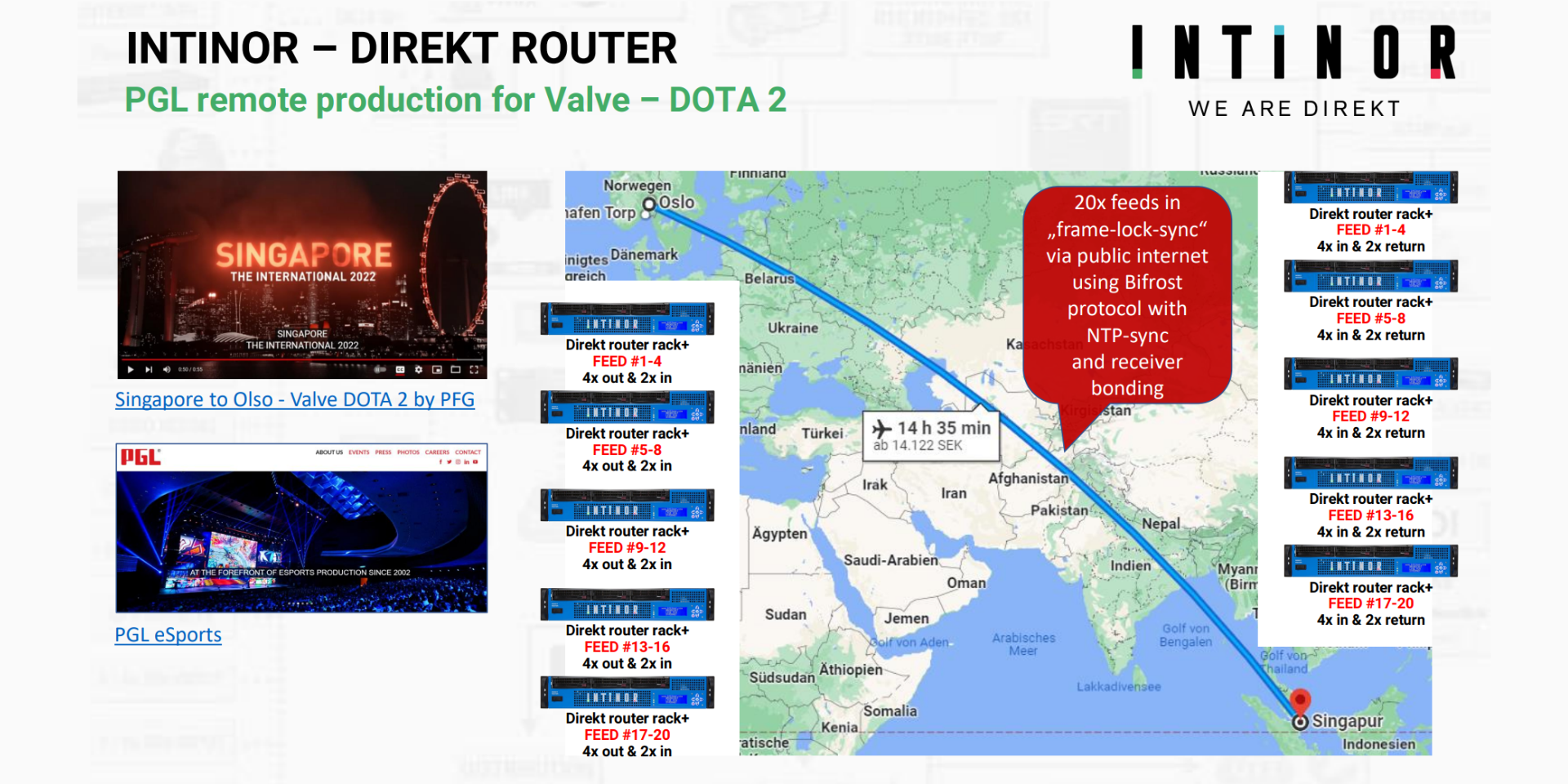 Taking advantage of the NTP-frame-lock sync functionality between encodings and encoders, the Professional Gamers League (PGL) uses Intinor's solution to deliver 20x feeds from Singapore to Olso, with video signals returning to Singapore. In this way, Intinor and PGL ensure quality remote production for all your events.
Cloud Remote Production (BEINGS, UK)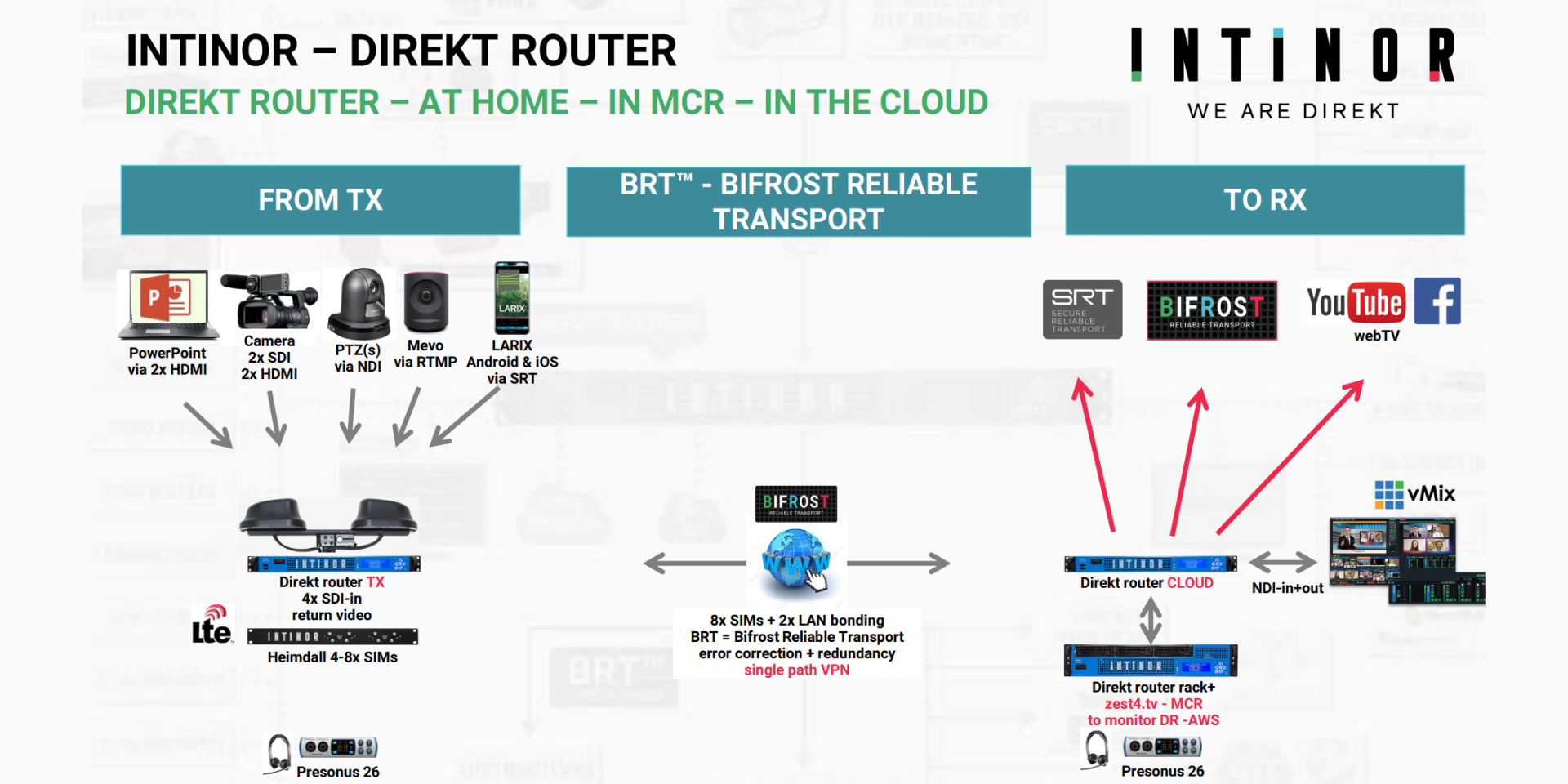 For some customers, it is important that remote productions go through the established protocols and partnerships. In the case, the customer wanted Intinor's solution to run through their AWS instances. With the possibility of being installed in the Cloud, Intinor's solutions effectively become CDNs, with an unparalleled point-to-multipoint distribution capacity.
SRT & RIST – Interoperability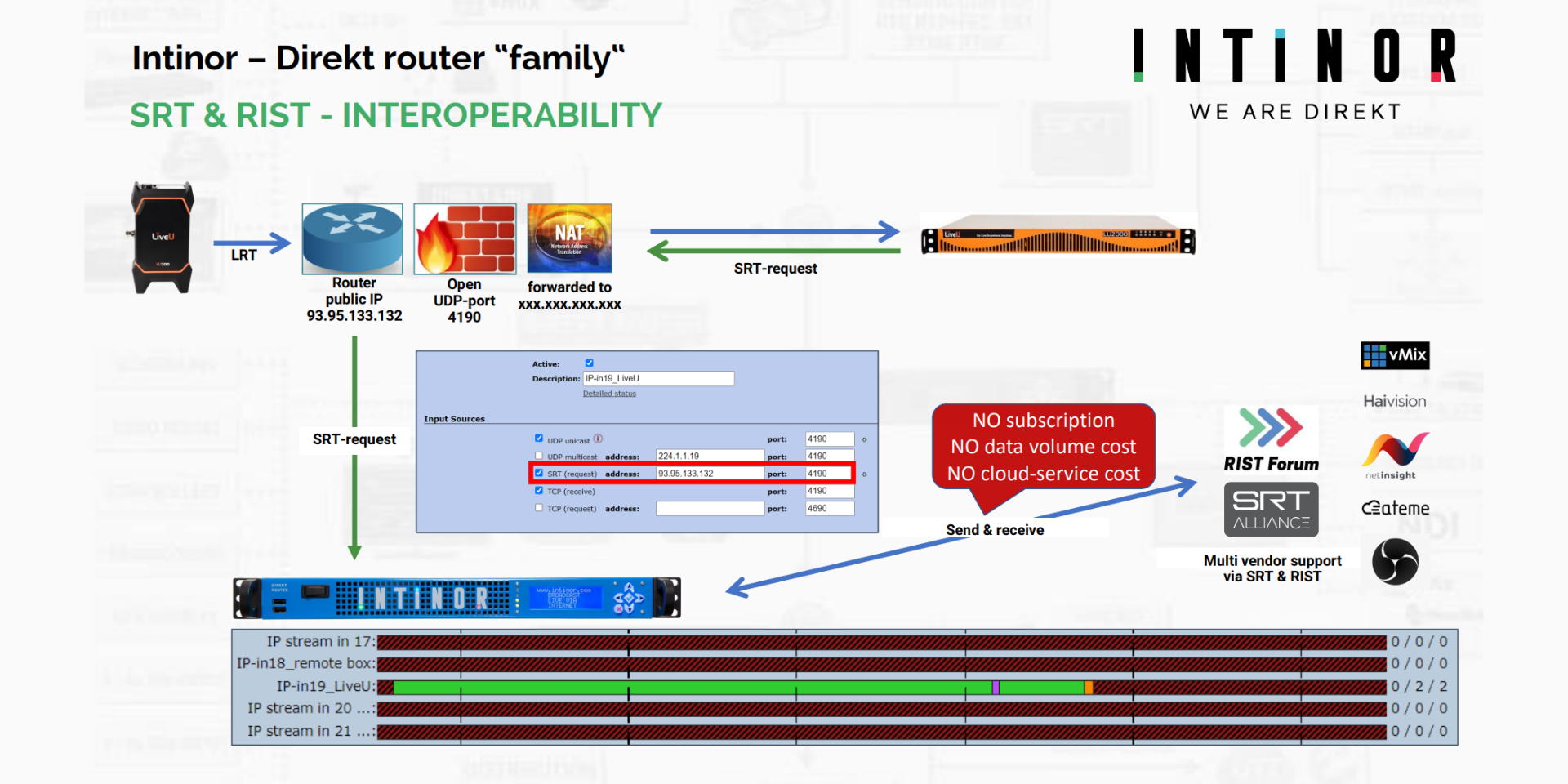 We also highlight Intinor's interoperability , which despite having its own proprietary transmission protocol, since the company's conception has been committed to adopting popular third-party protocols, in order to be able to respond to all its customers, without ever compromising them to "stick" to Intinor equipment. The customer does not need to discard existing equipment, which can be interconnected with Intinor via common protocols such as SRT or RIST.
FIFA WORLD CUP 2022 (Remote Commentary)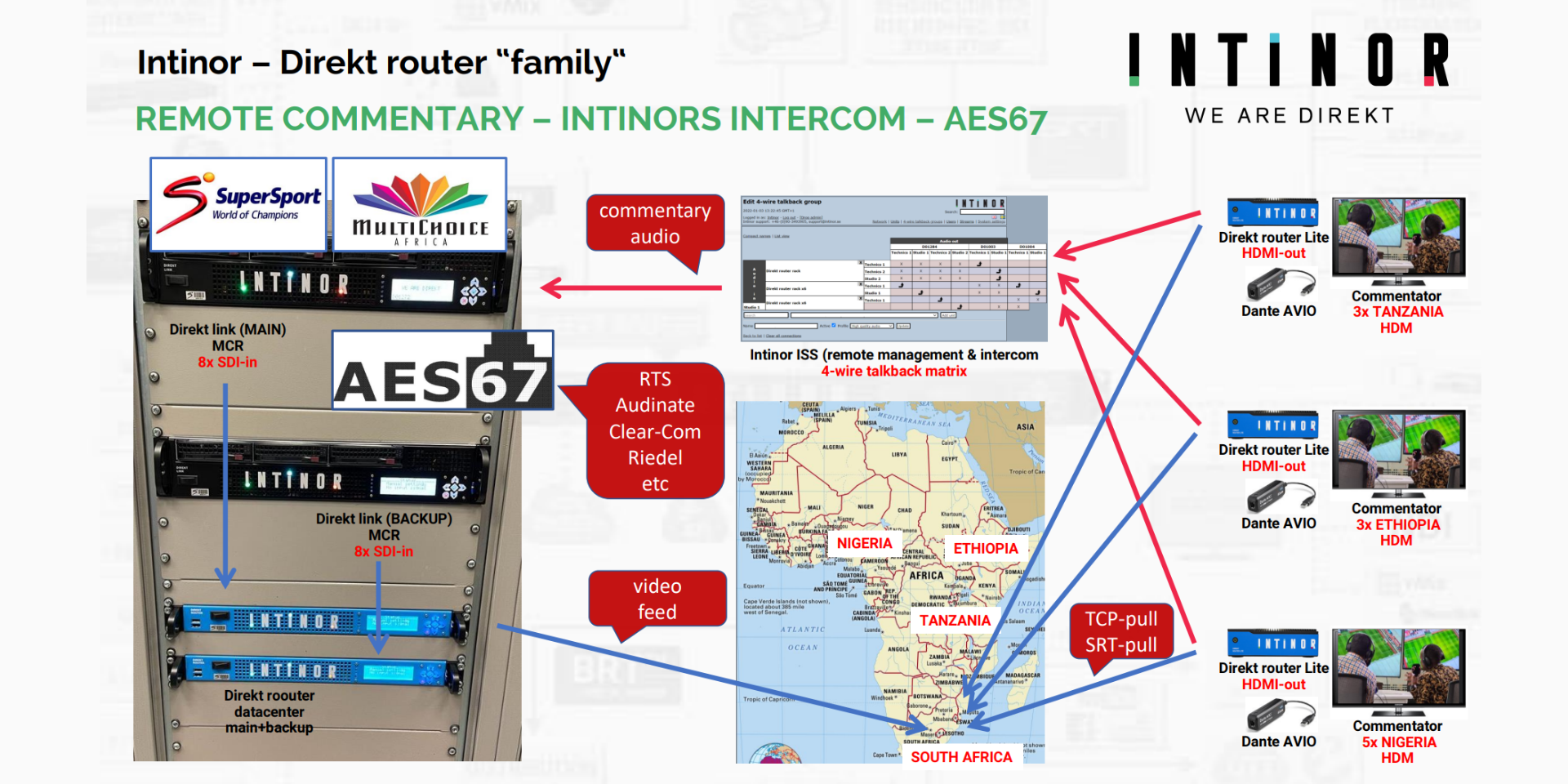 For the most recent World Championship, Intinor was involved with multiple destinations in Africa via SuperSport and MultiChoice to offer a remote commentary solution via the newly adopted AES67 protocol. With a very small equipment footprint, via their Direkt Router Lite, the remote commentary sites would receive game streams, add commentator audio, and return it to the tech hub for global distribution.
---
If you have any questions or are interested in finding out more about our partner's solutions and how these solutions can be included in your project, contact us at geral@pantalha.pt or by phone +351 21 754 36 40.
February, 2023