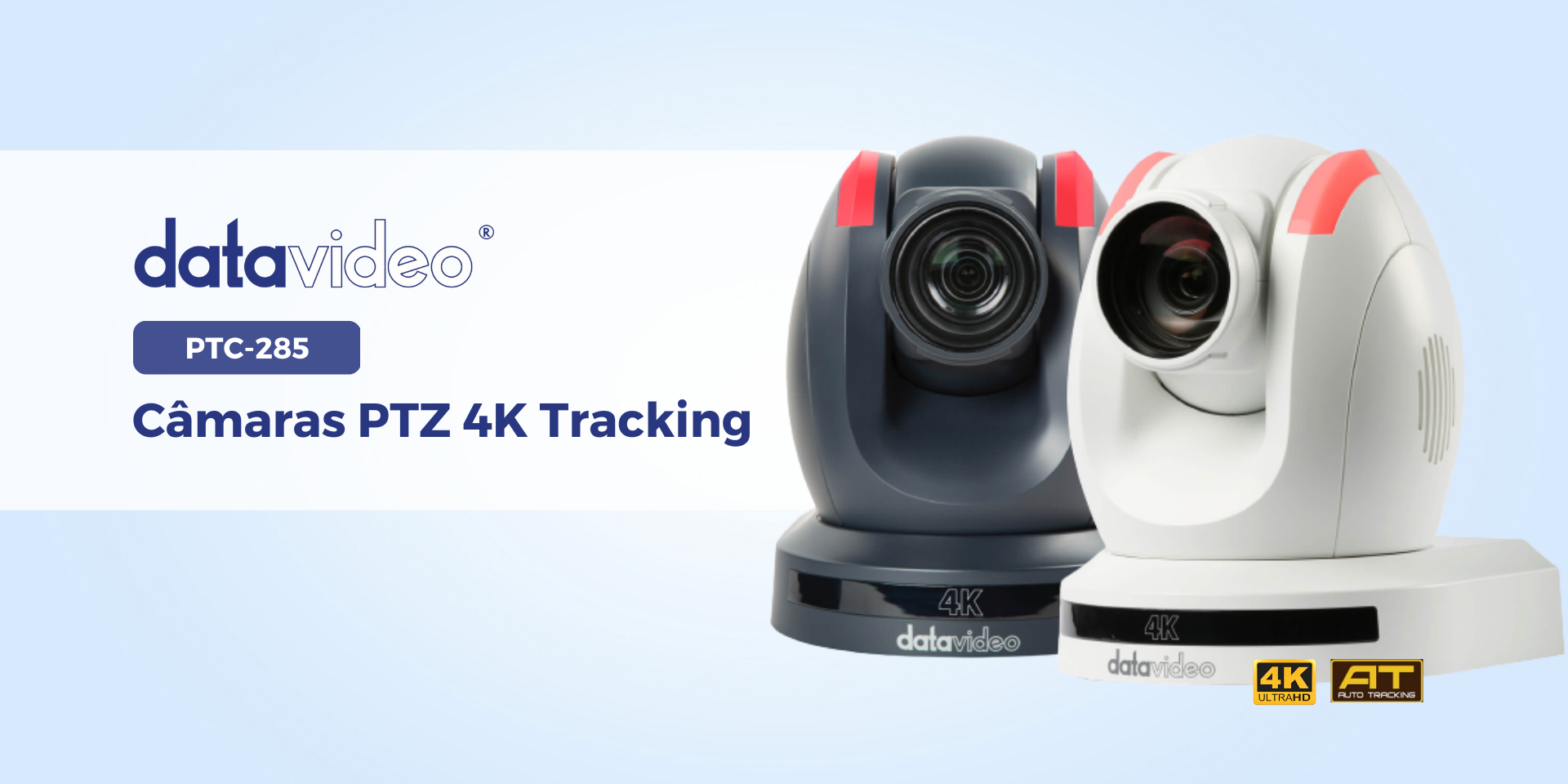 The new professional PTZ cameras (PTC-285 / PTC-245) from Datavideo offer advanced tracking thanks to AI technology. The AI processor of these cameras allows easy remote control via a traditional RS-422 serial port, remotely IP remote control via DVIP (Datavideo proprietary protocol) or Sony VISCA over IP.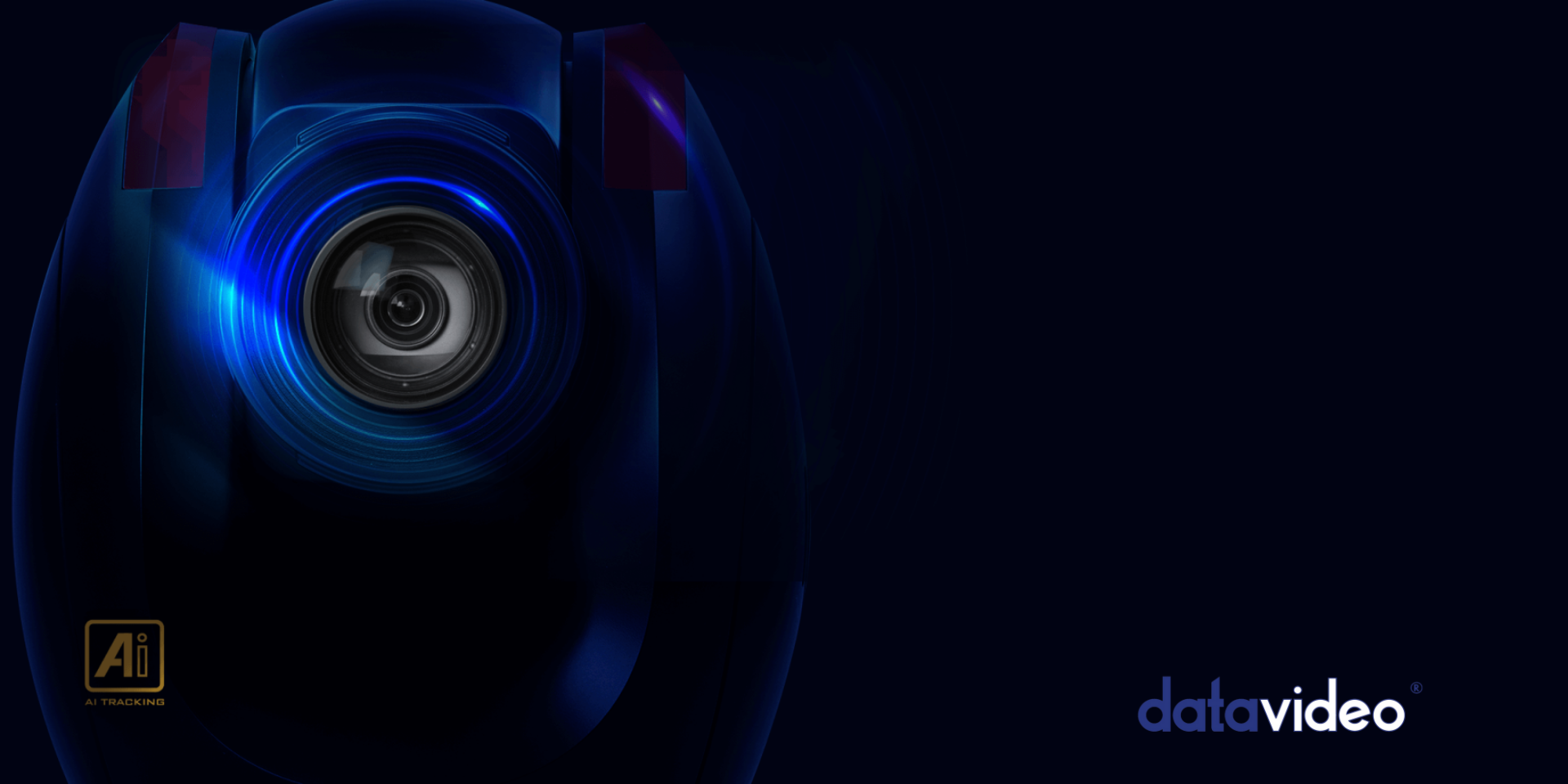 These new cameras support dual streaming output for applications in the A/V market and facilitate streaming to Facebook (RTMPS), YouTube and dvCloud using SRT technology.
This solution allows simultaneous outputs. You can connect a PTC-285 to multiple devices within your workflow for greater flexibility and all outputs are active at the same time.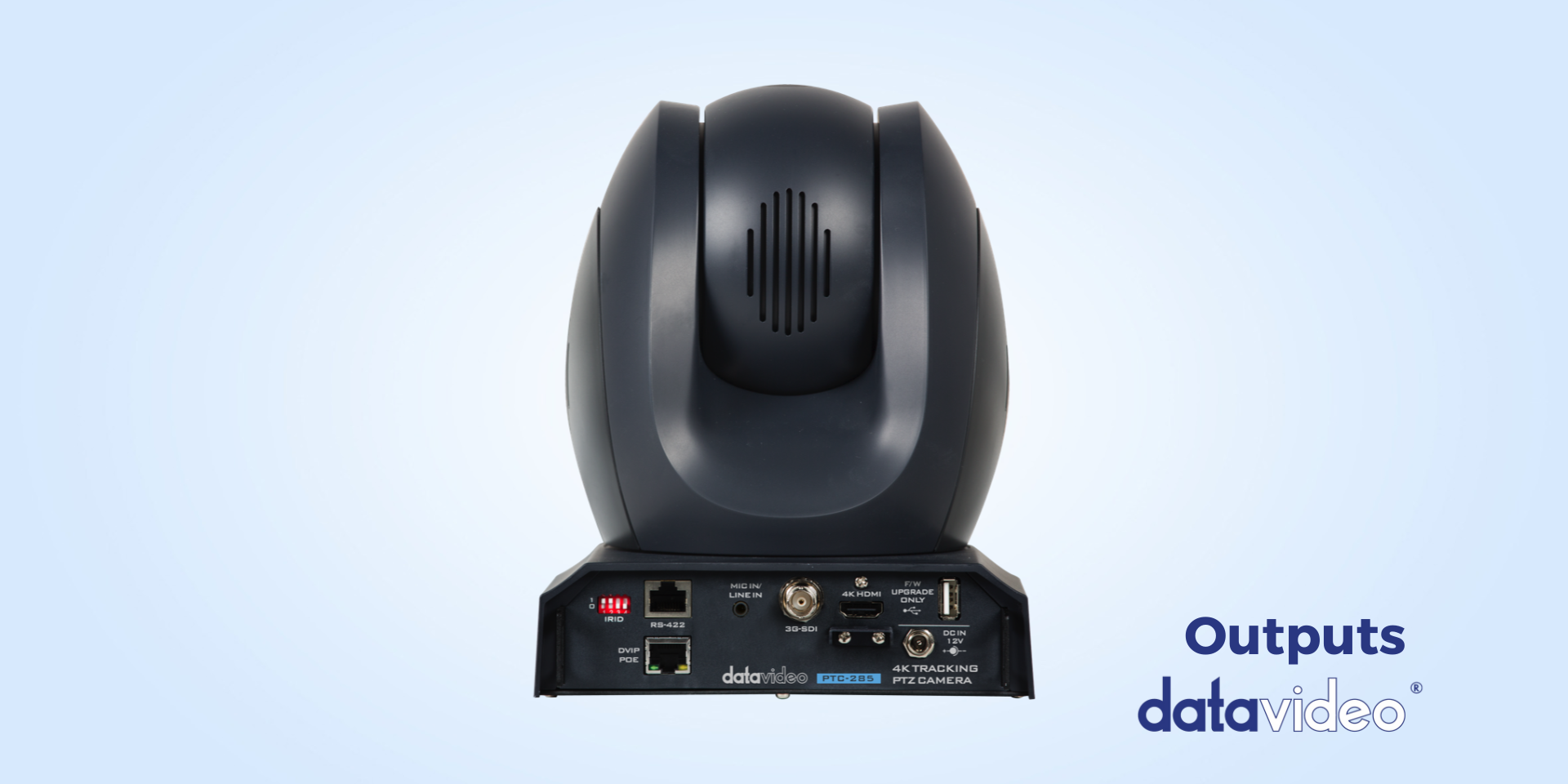 Quick access to the camera's AI tracking is one of the advantages of this solution. You can access auto-tracking directly through various external controls. You can do this using the RMC-1 remote control (included) or using DVIP controls (RMC-300A, RMC-180 MARK II and PTC View Assist).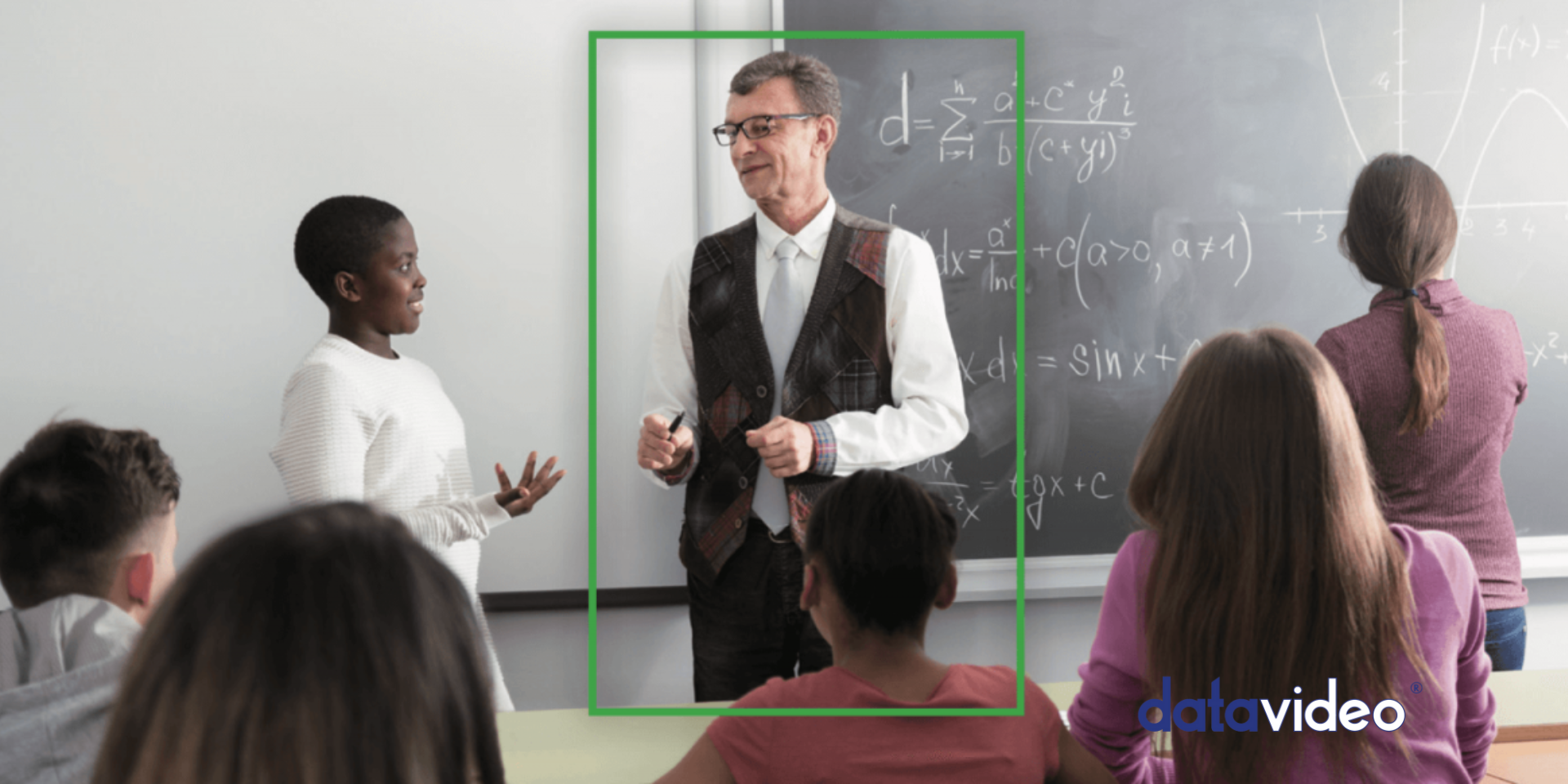 The new cameras have personalized Auto-tracking, that is, if you are filming several people, you can designate one of them for auto-tracking and, avoid interference such as the movement of other people and objects.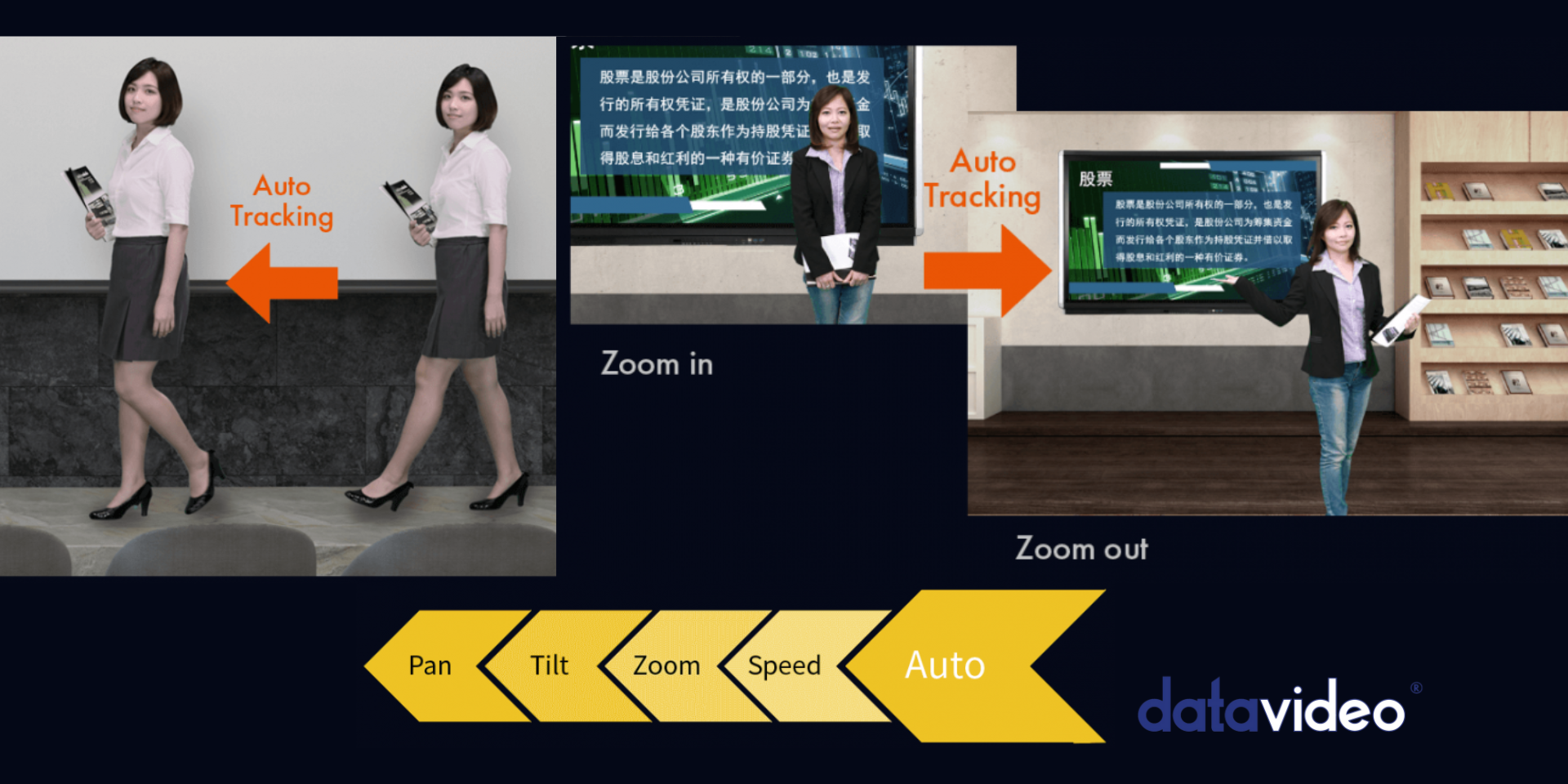 In addition to these features, the PTC-285 has intelligent speed adaptation. The PID algorithm, incorporated in these cameras, detects the movement speed of the previously identified object and automatically adjusts the pan, tilt and zoom speed. In this way, the movement of the lens is smooth and avoids problems such as sudden and unpredictable movements.
These cameras are available in white and dark gray, with or without NDI.
Read HERE more about this Datavideo solution.
Contact us to clarify any questions at geral@pantalha.pt or by phone +351 217543640.
February, 2023